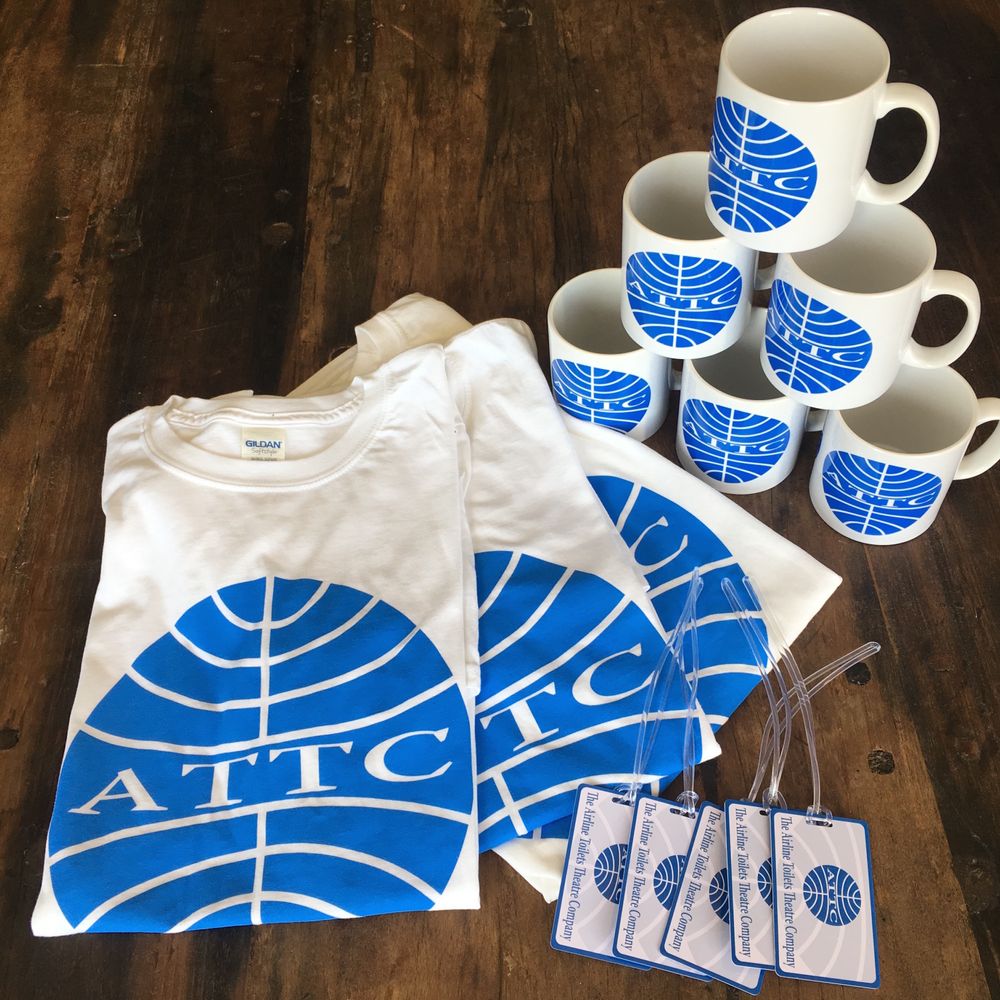 Whether you're crammed into coach or keeping it cool and classy in your corporate jet - Stand out from the pack with our exclusive range of Airline Toilets Theatre Company  (ATTC) official merchandise
Comfortable, classic - yet still controversial - when people ask you what it stands for, you can conspiratorially tap the side of your nose and tell 'em
"Thats for me to know, and you to find out"
Shirts are all 100% cotton, in sizes: small, medium, large and XL and cost £15 plus postage (see below)
T Shirts and Mugs are all printed/sourced from a local company here in the Garden of England (Kent, UK) and lovingly packed and dispatched by ageing child labour (me and my wife) - however this isn't Amazon Prime and orders may take up to two weeks to arrive dependent on where you live - but we will certainly keep you informed once you have made your order. If you want to buy several items - email penultimate@tonypenultimate.co.uk so we can figure out postage - all major credit cards accepted. 
Mugs are £15 (plus whatever it costs postage wise) - scroll down to find your delivery area.
Once you get your mug or t shirt send us a picture and we'll put it on our Instagram page
Check out our merchandise ad if you haven't seen it.
Support the ATTC and the blog