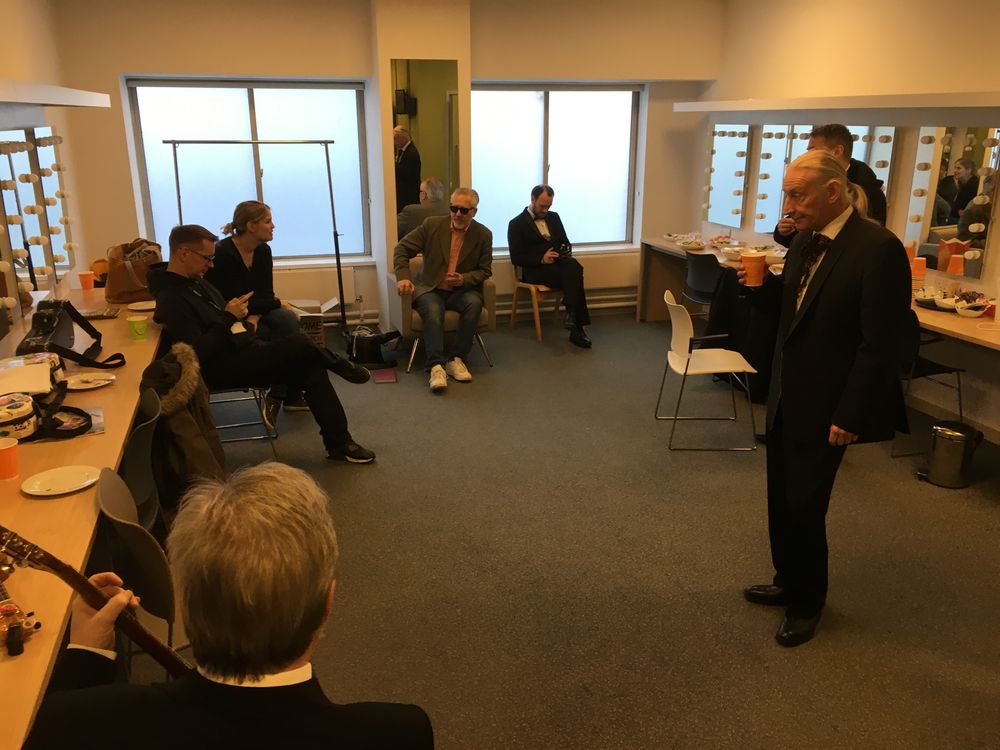 After a day off, when I went home to attend my daughters school carol service, it was up at 6.30am to jump in the car to drive across the south of England to our last gig of the year in Poole (which we've played many times before). Like many others, I felt pretty glum upon hearing the news of Johnson's victory and the probability that Britain will almost certainly leave the EU. I'm just glad my dad wasn't alive to see it, and sadly, the European dream of free movement of people and ideas will not include the UK for much longer - what a shame. God knows what will happen to the Ukes, for us merry band of travelling minstrels - touring will certainly be more difficult in Europe now.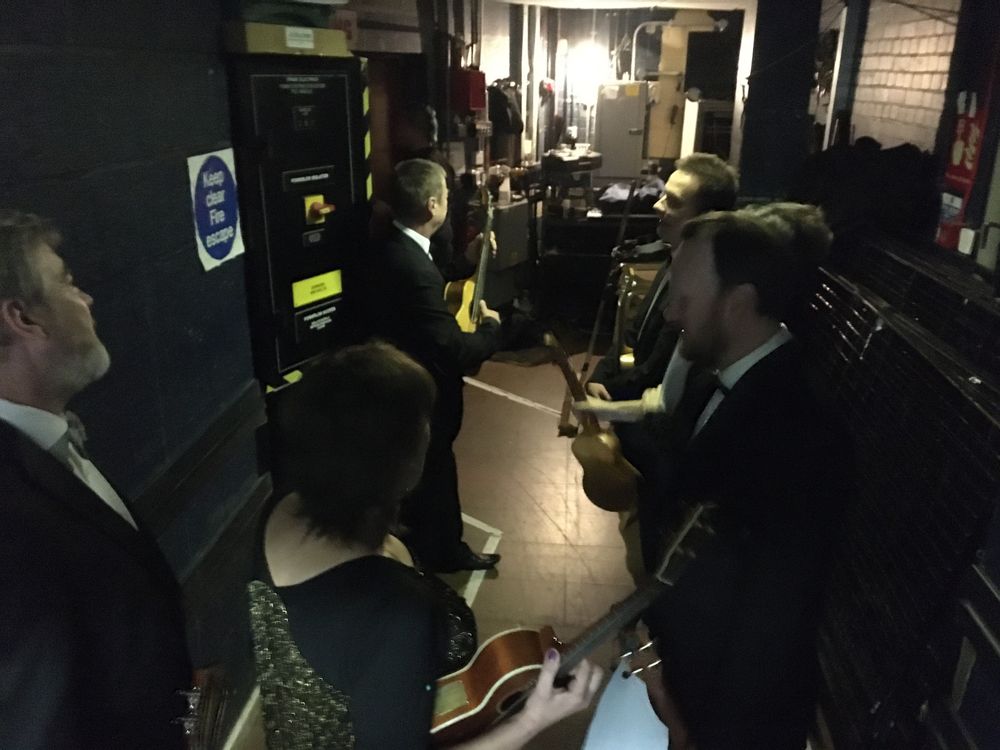 Anyway au boulot as they say in France, and I arrived in Poole (having missed the soundcheck) ready to play an hour long show for 1500 school kids in the early afternoon.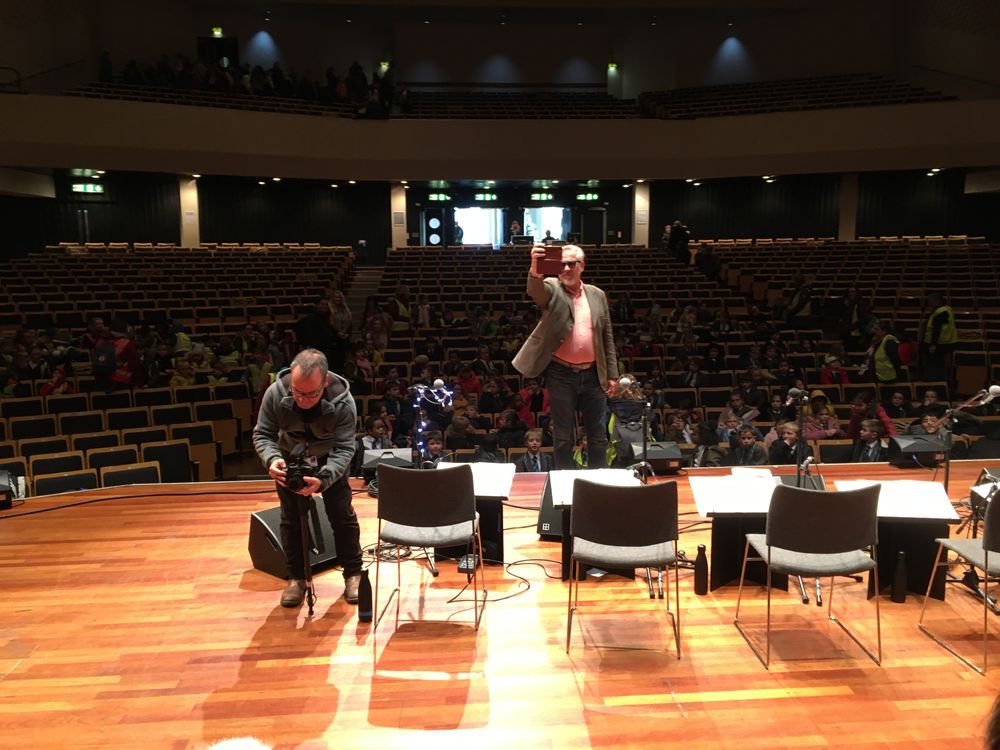 When we went on it turned out to be good fun and a bit of a riot - kids are always totally spontaneous in the way they react to us, but they always make a plenty of NOISE! This photo was taken just after we went offstage and then returned to have a photo session with a few of the kids.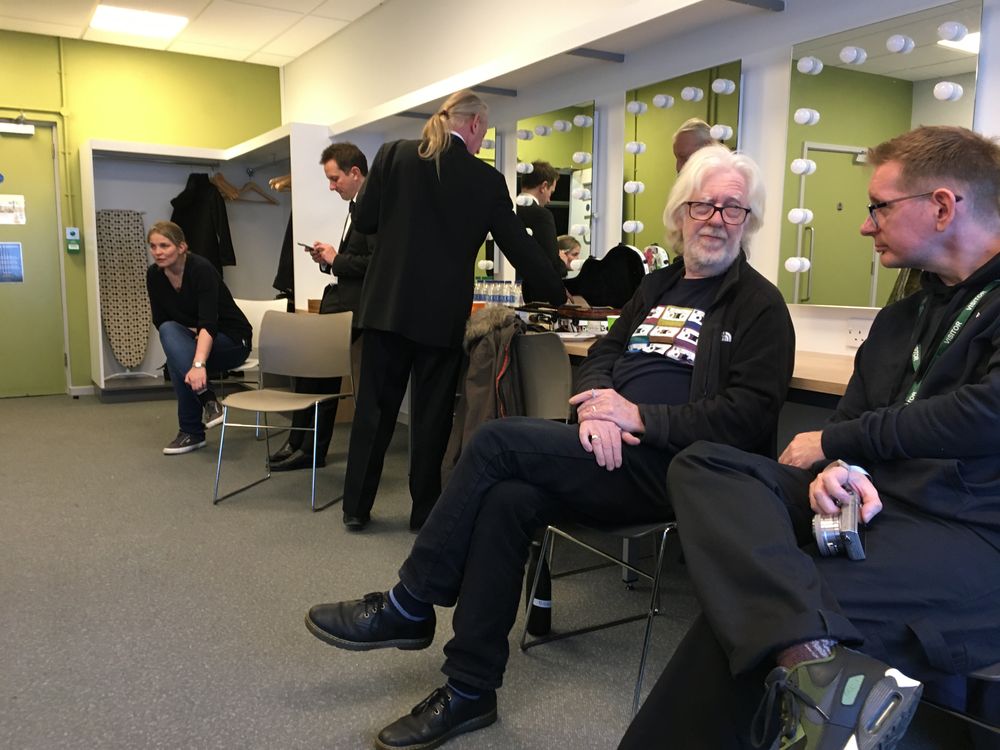 After which it was time to come back and wait for a few hours till the evenings performance. The guy on the right is Ches, who handles our website and is Jodi's (left) partner.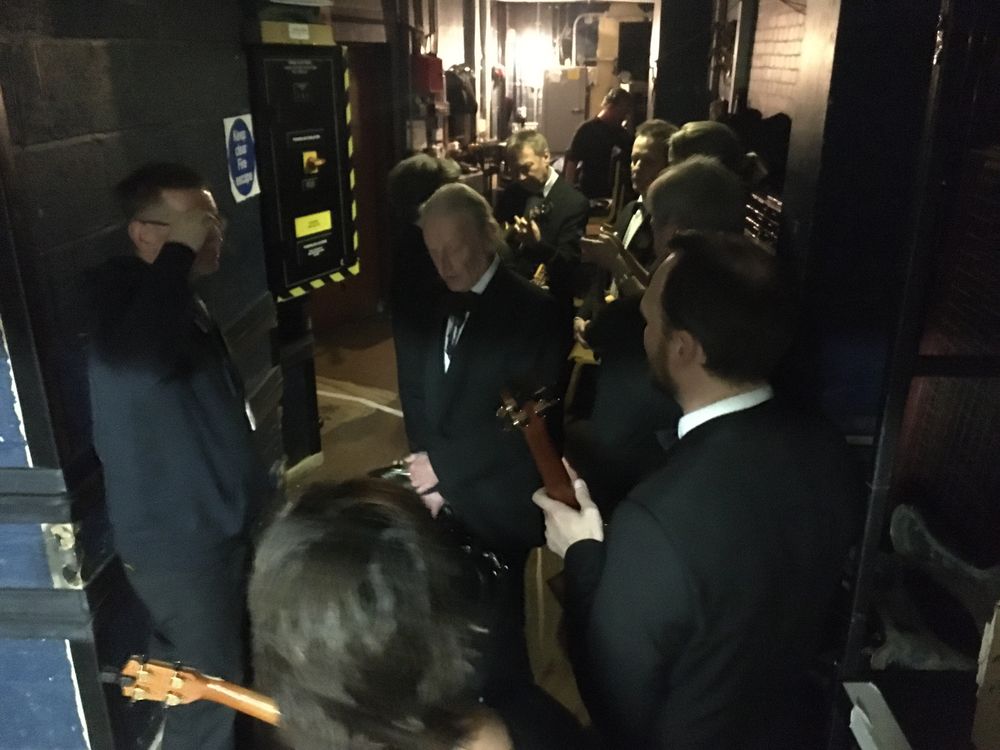 After a few hours it was time to go on again.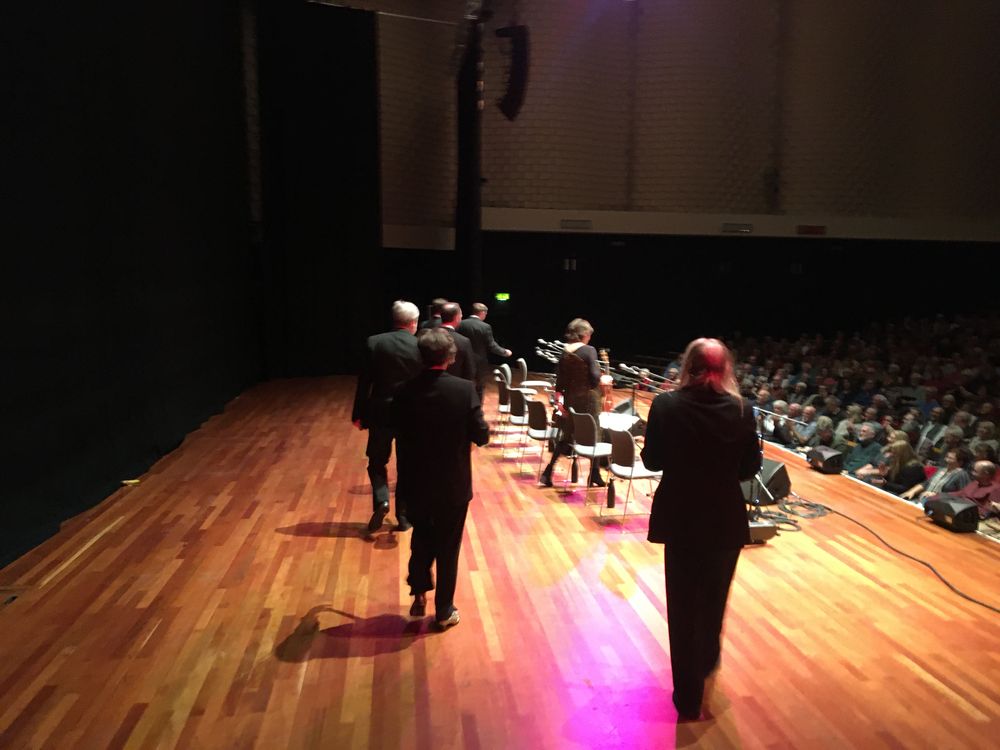 Back on for the second half and it was a good gig to end the year on.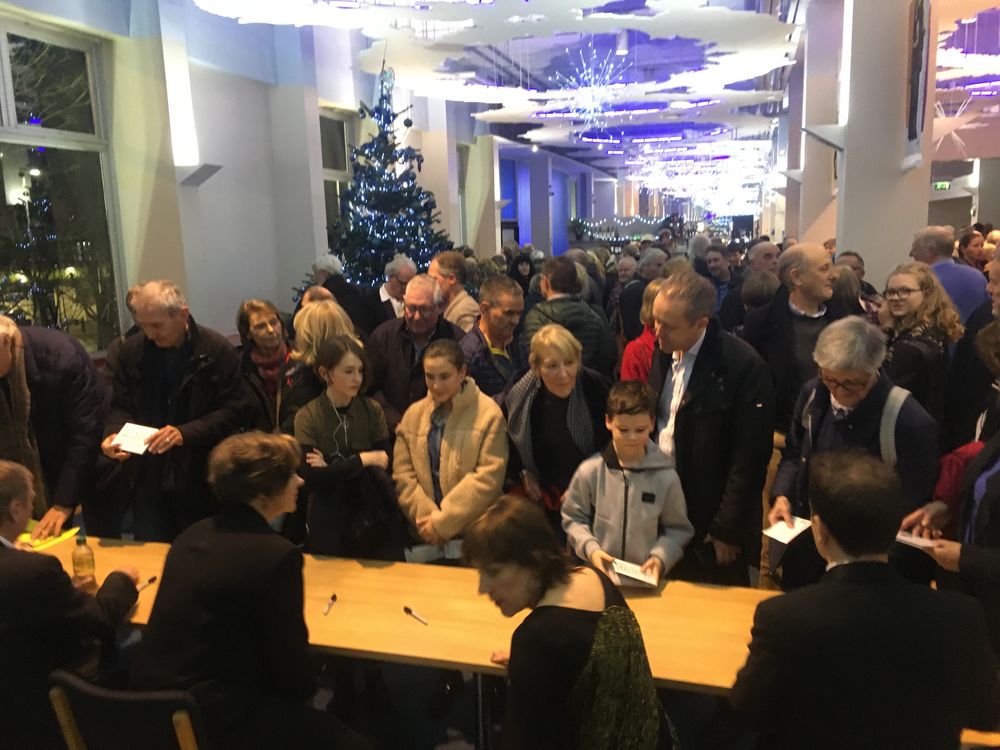 Signing, signing - always signing.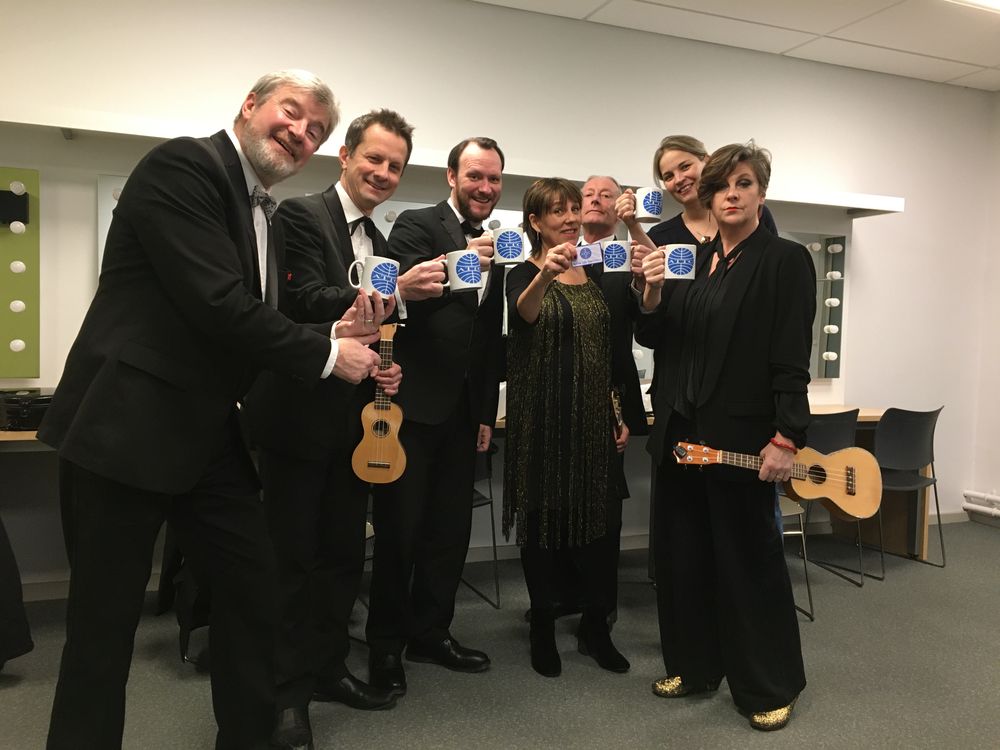 The Ukes are a good crew to tour with, they are also a cheap, highly mobile, non union form of labour who can always be relied to to help me make my airplane films, so as thanks, I presented them each with an airline toilets mug - which have been selling like hot cakes (and we all remember the last time we bought a hot cake!)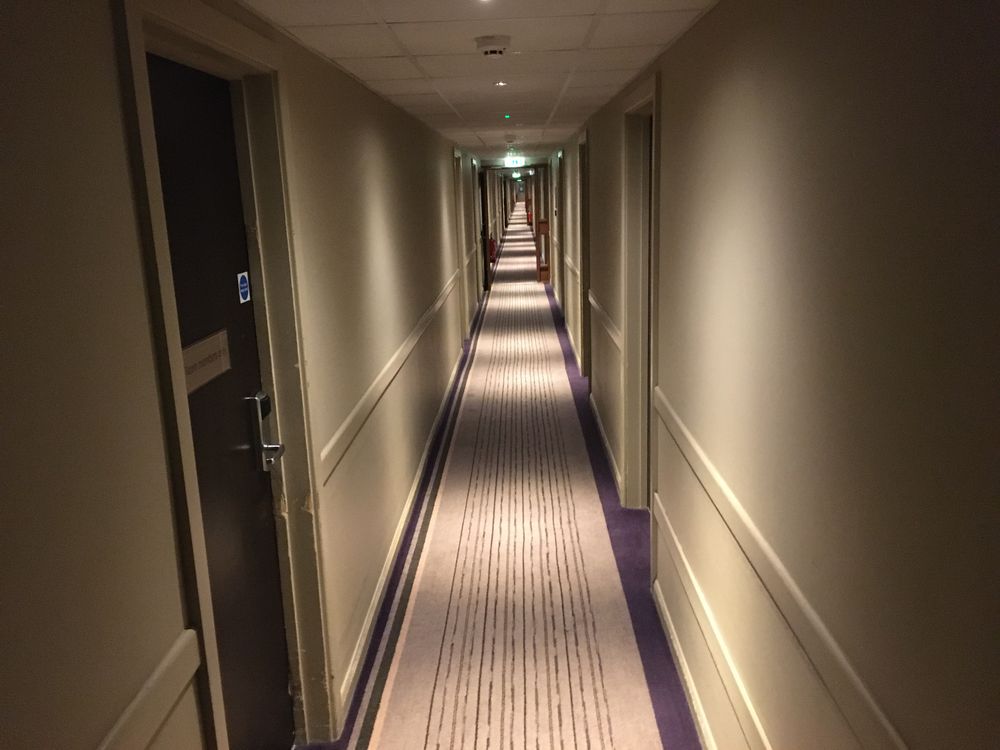 I wont be trudging down any more of these this year, thank goodness - the hotel where we stayed had the longest corridor of the lot!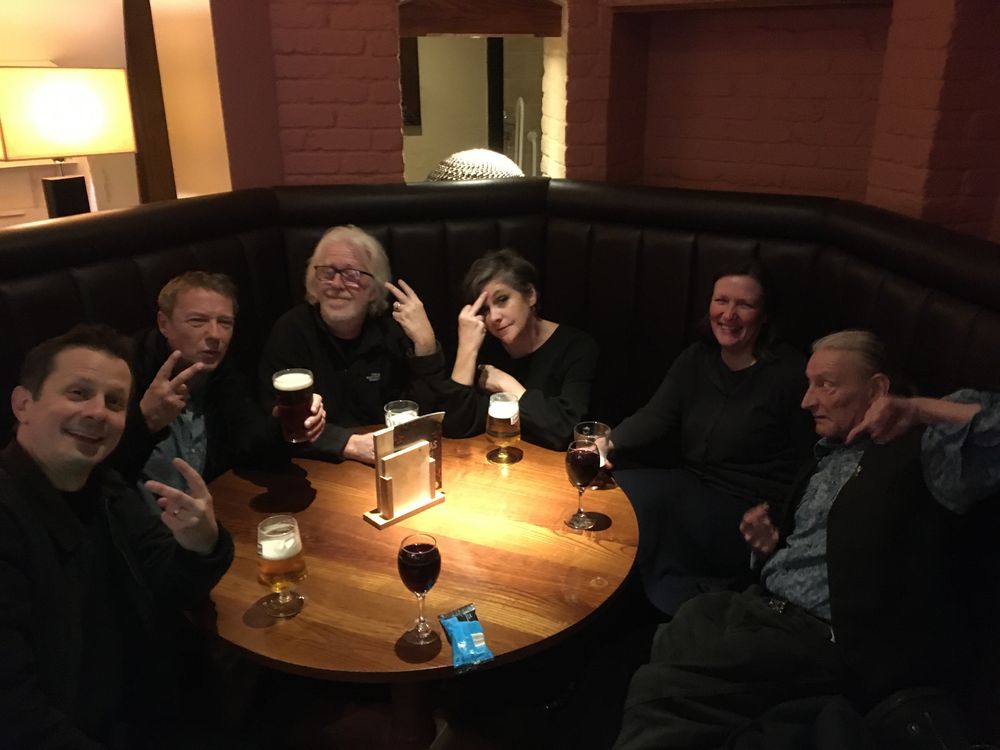 So adieu Ukes - you beautiful humanitarians - we'll be back on the road in France in January, but it was good to have a quiet drink with the crew before going to sleep. Second from the right is Elaine (sound guy Doug's partner) she probably travels even more than the Ukes - in the last couple of weeks she's been in Tokyo, Singapore and the US - what a life!