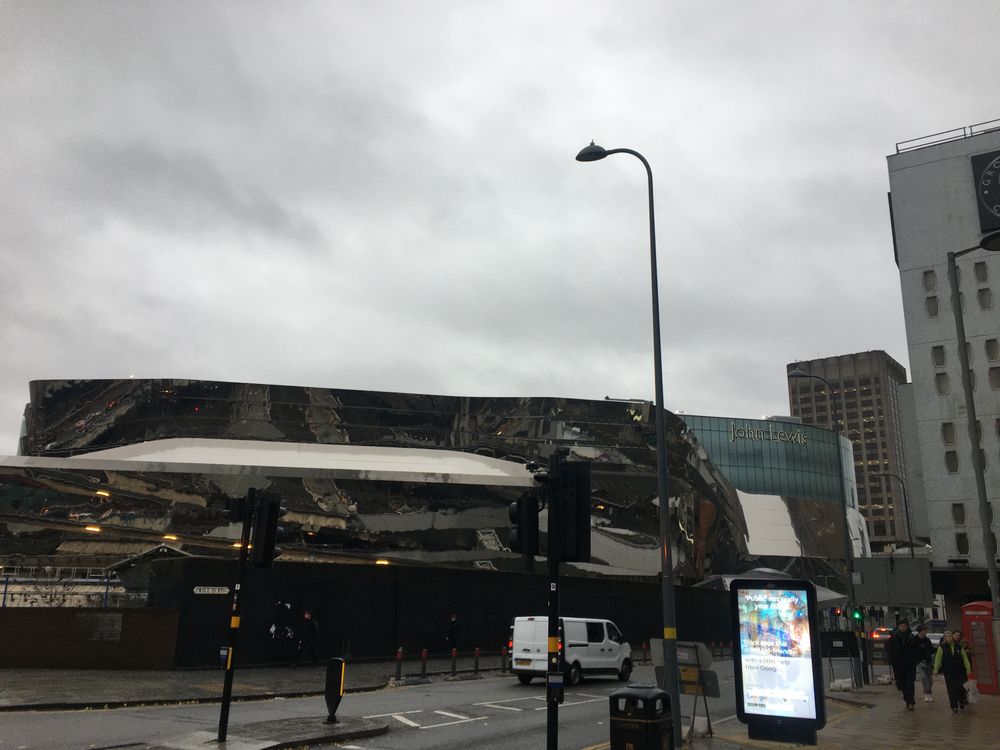 Well Campers, yesterday was a bit of a frenetic day for me - after our show in Birmingham, I did wake up with a bit of a headache (see yesterday) and caught the early train from Birmingham New Street (above) to get to a hospital appointment in London.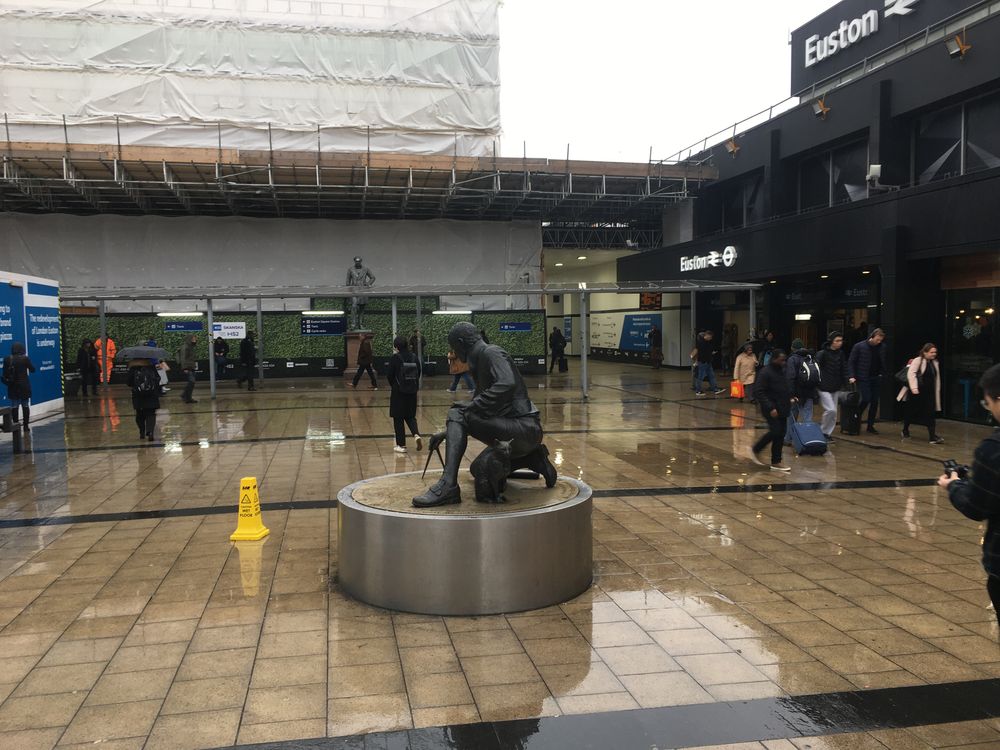 Back at Euston station, I retraced my steps past the statue of George Stephenson (still with the Austrian Eagle on his forehead) and met up with my wife and daughter, whereupon appointment completed, I took my daughter back to school in Canterbury, and then picked up my wife's car from a car park near the school, drove home, picked up some more clothes and got into my car and headed off to the gig in Guildford.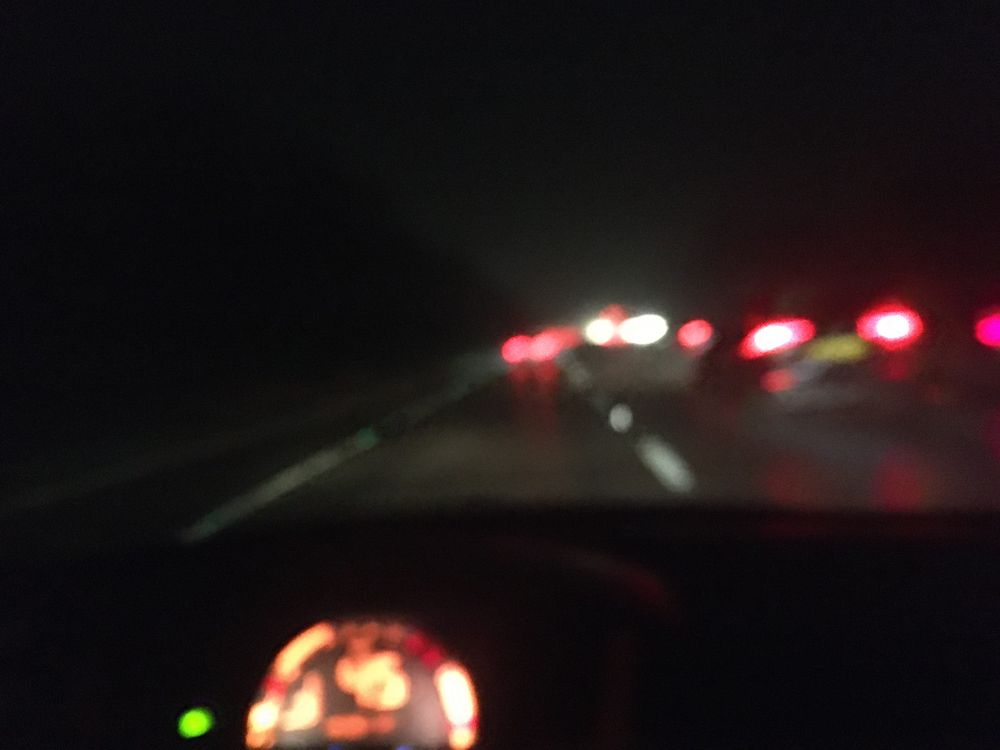 Needless to say it was dark and absolutely pissing with rain, not the best driving conditions and my mind strayed back to those many musicians who had died in car accidents, Clifford Brown, Dennis Brain, Bessie Smith - it does not do to dwell upon such things, but to drive slowly and carefully.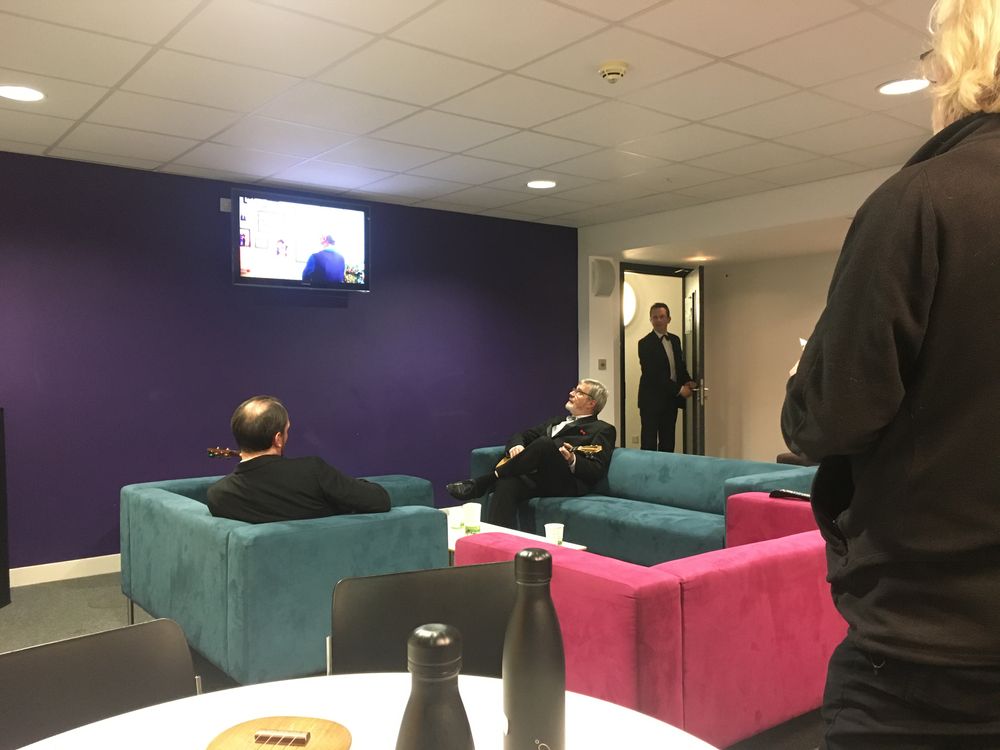 Having missed soundcheck (you'll just have to forego the obligatory soundcheck picture) I arrived to find some of the Ukes in a considerable state of anxiety due to my absence (just kidding - I did arrive with 45 minutes to spare).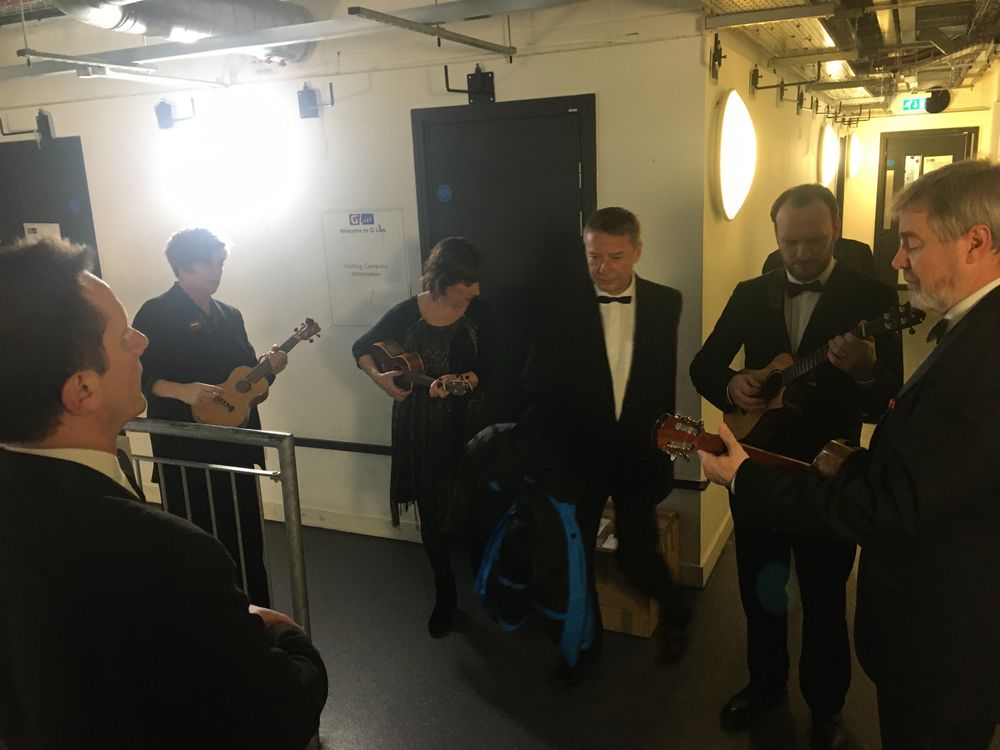 Getting ready to go on - the Christmas show is pretty much 'locked down' now and plays itself. The playalongs are going well, I'd estimate that about 20% of the audience have been bringing along their ukuleles to play with us and the regular punters seem to enjoy the atmosphere and sing along.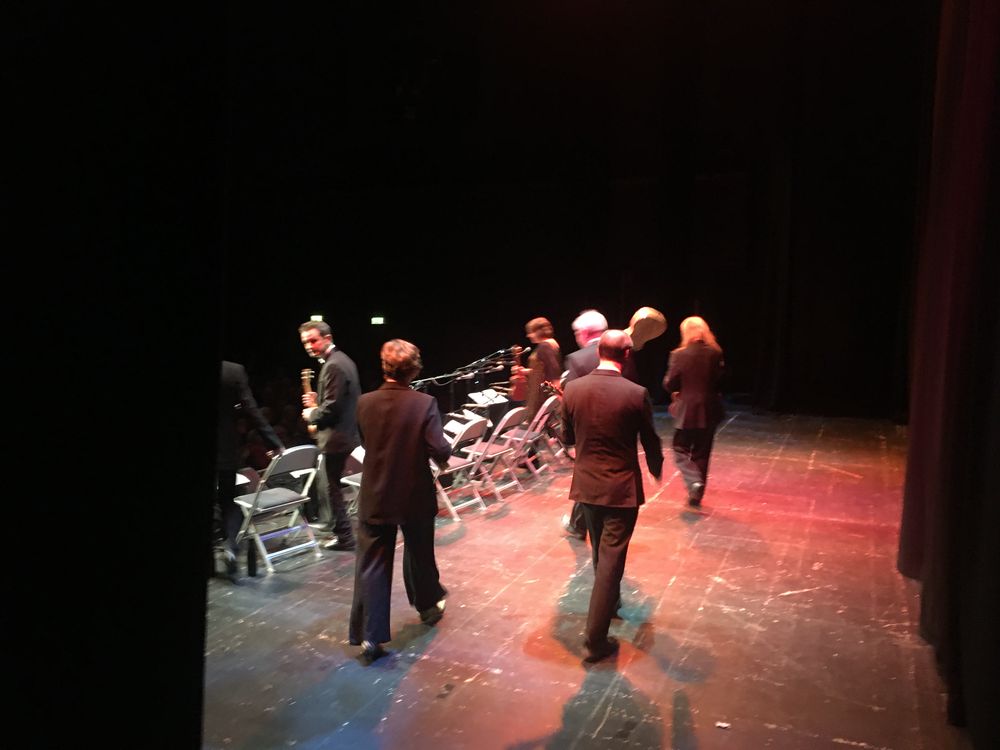 Encore at G Live, the show went over well and the auditorium was pretty packed.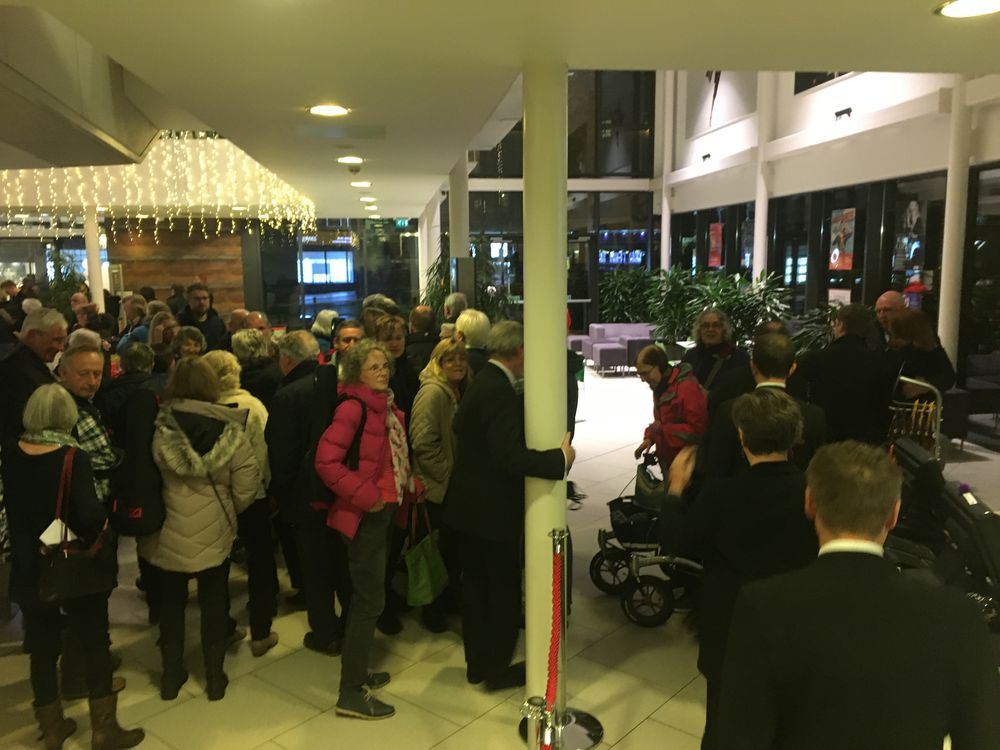 Signing merch after the show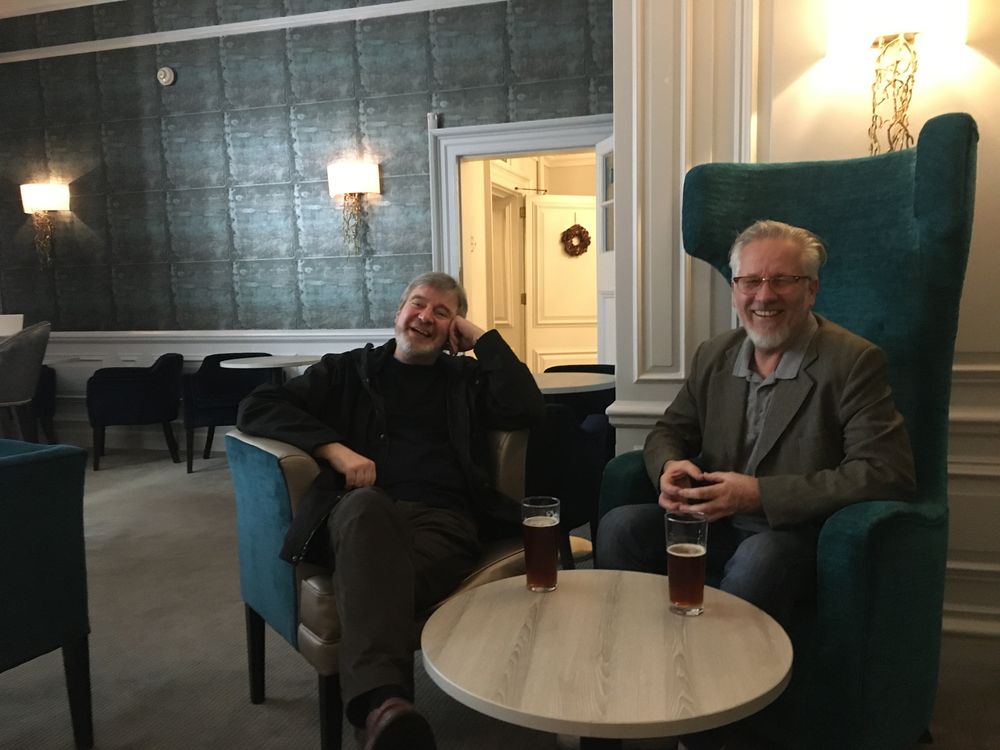 Due to a cock up with the hotels, those of us who were not going home, got moved to a slightly ritzier hotel a few miles from Guildford. Here Rich and Jamie (road manager) enjoy a post gig drink in the fancy hotel bar. Bexhill tomorrow Campers.