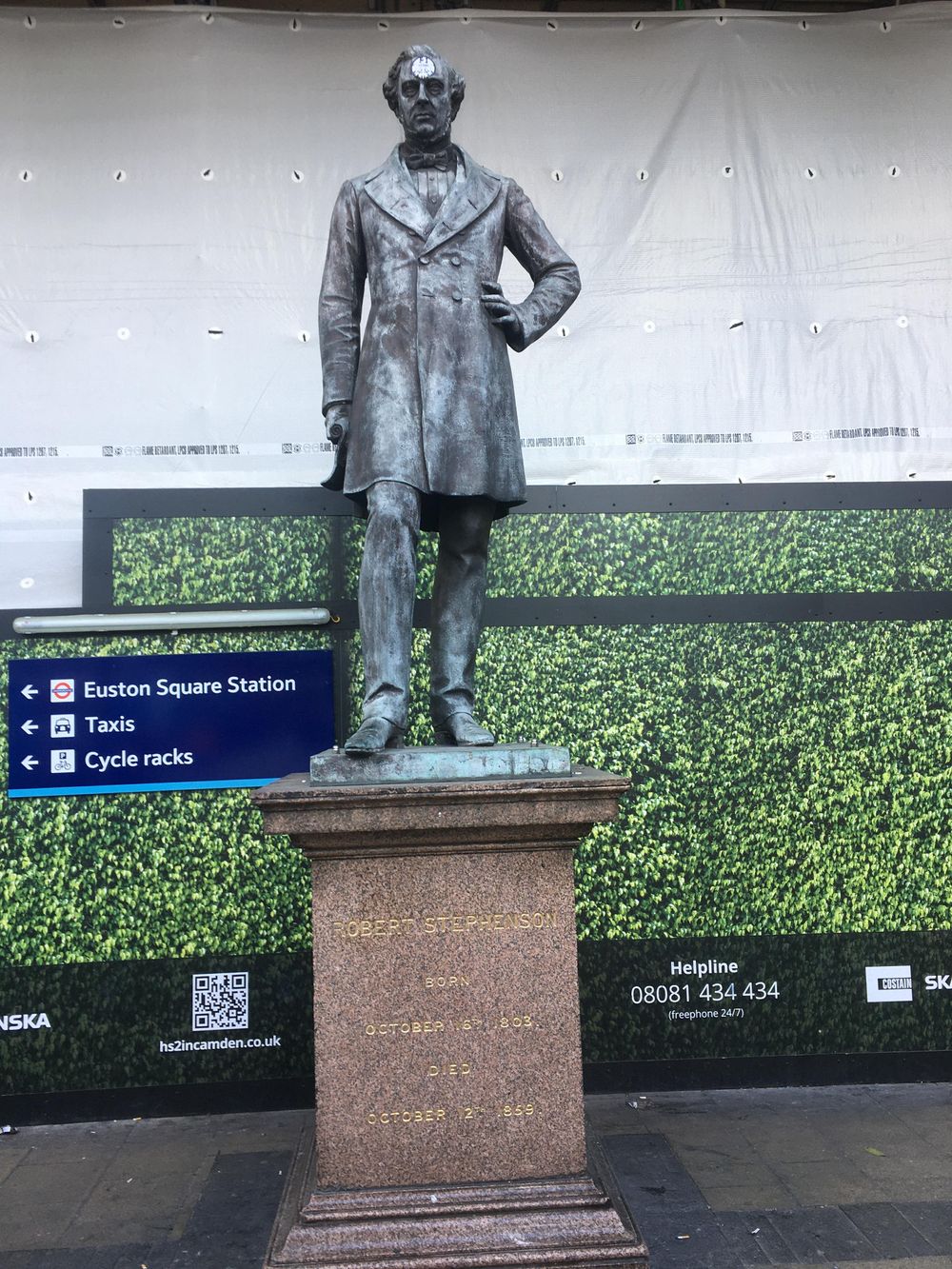 Robert Stephenson with the Austrian Eagle on his forehead
Of all the days in the week to play a show, Monday is probably the weirdest, its great that people come out to see us, but as a general rule, Monday night audiences are more muted. Anyway, I came up to London St Pancras, and walked to Euston Station past the statue of Robert Stephenson (with a sticker on his head - Go Österreich!) and entered the station to the sound of Christmas Carols being sung by these adorable children......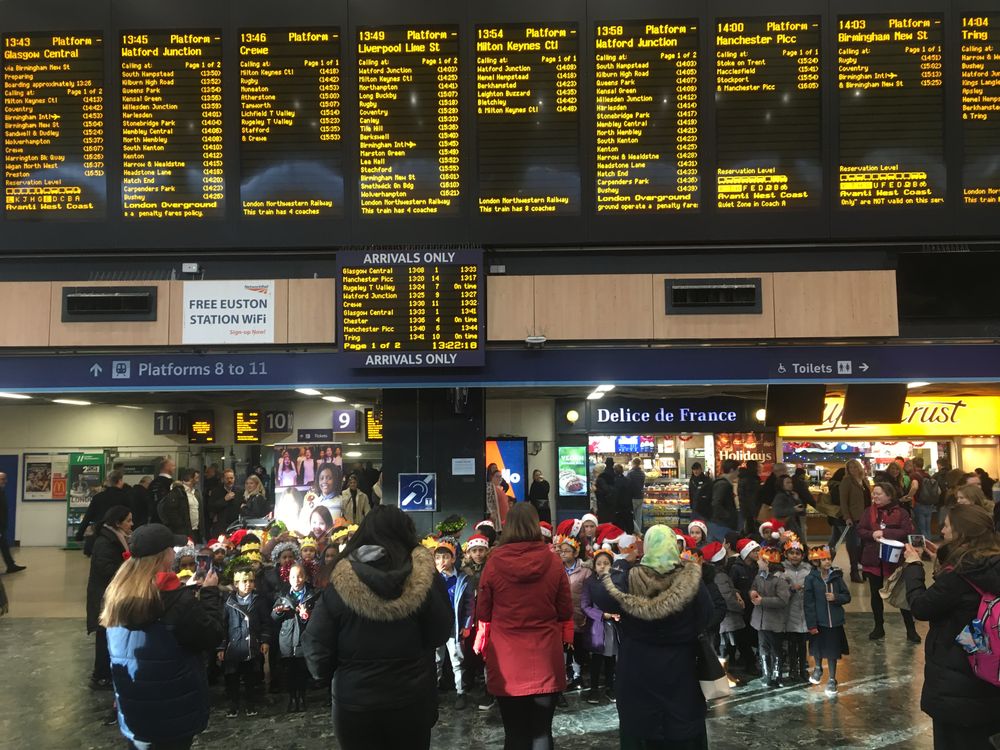 A sight to melt the most jaded cynics (me) eye and reminding myself, that even in these bitter and divided times, Christmas represents 'peace and goodwill to all peoples' in the Christian calendar. I think I'll download the pdf of Dickens' 'A Christmas Carol' to read again and get into the spirit of things (only kidding, I love Christmas).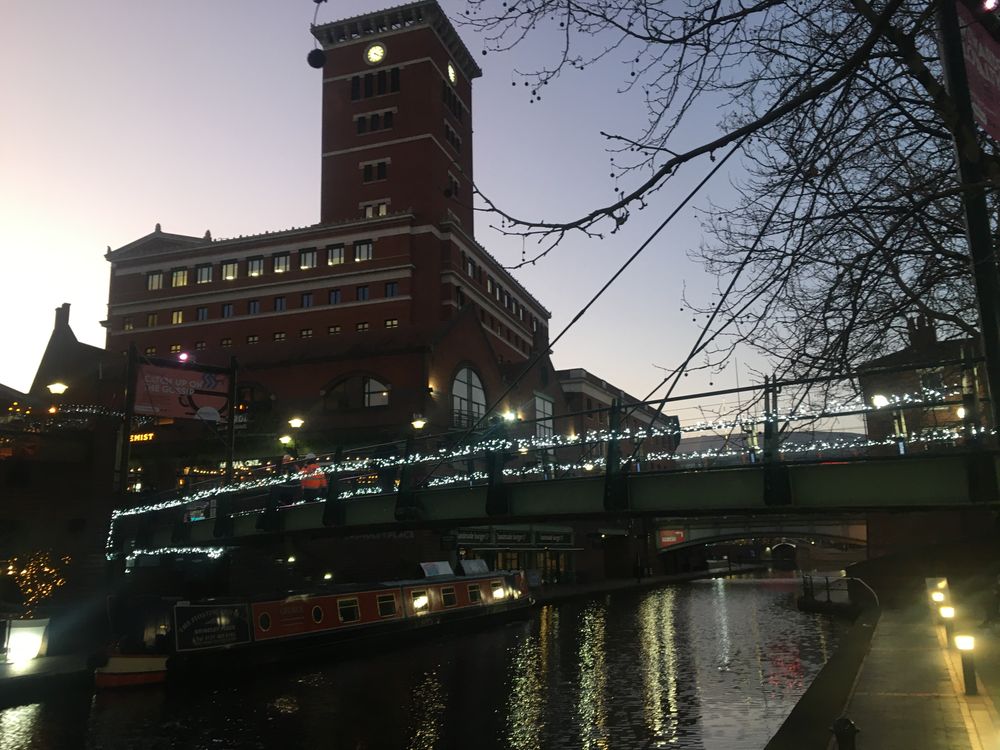 Arrival in Birmingham, we played here last in 2016?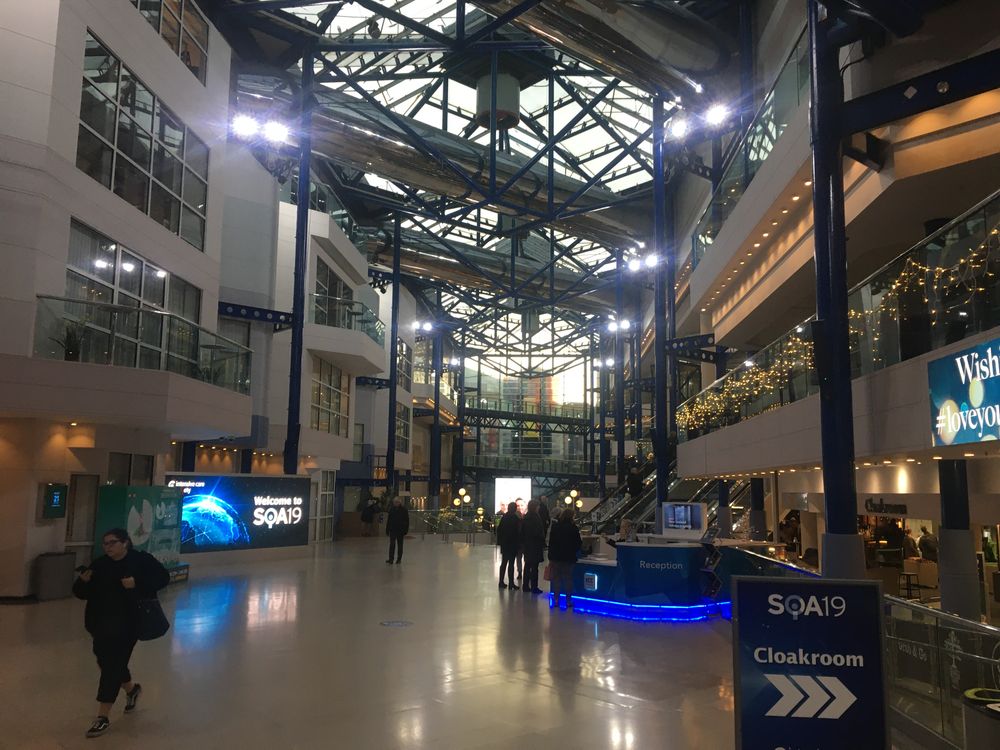 Symphony Hall in Birmingham is accessed through the shopping centre, as the frontage is being refurbed.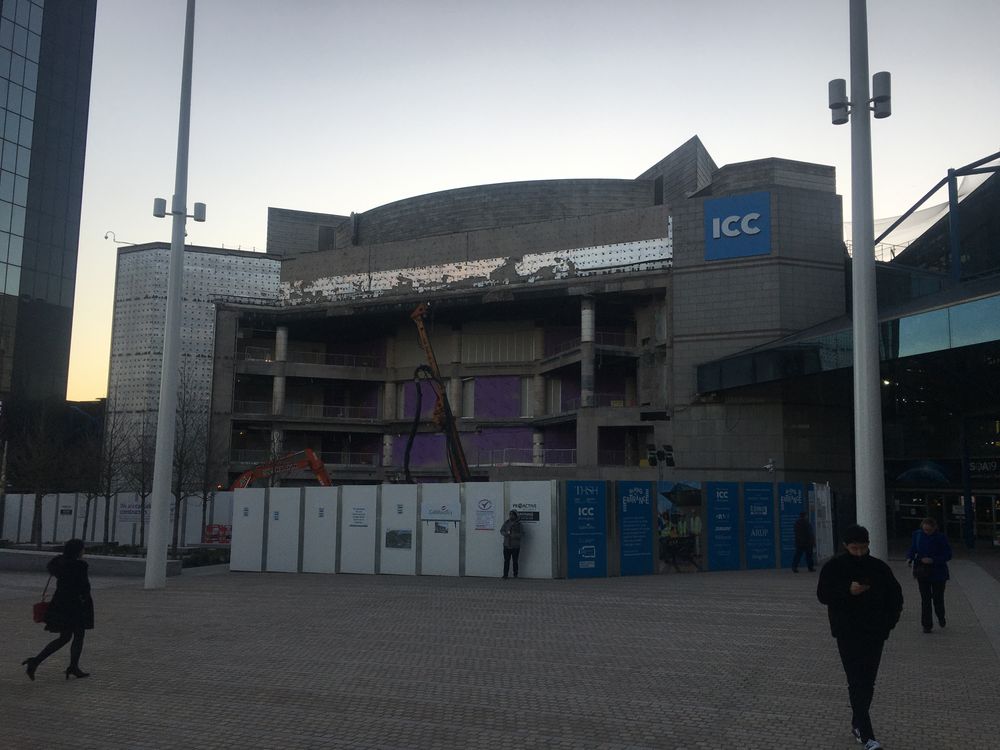 It seems everywhere the Ukes go, we are accompanied by unremitting thunder of pneumatic drills...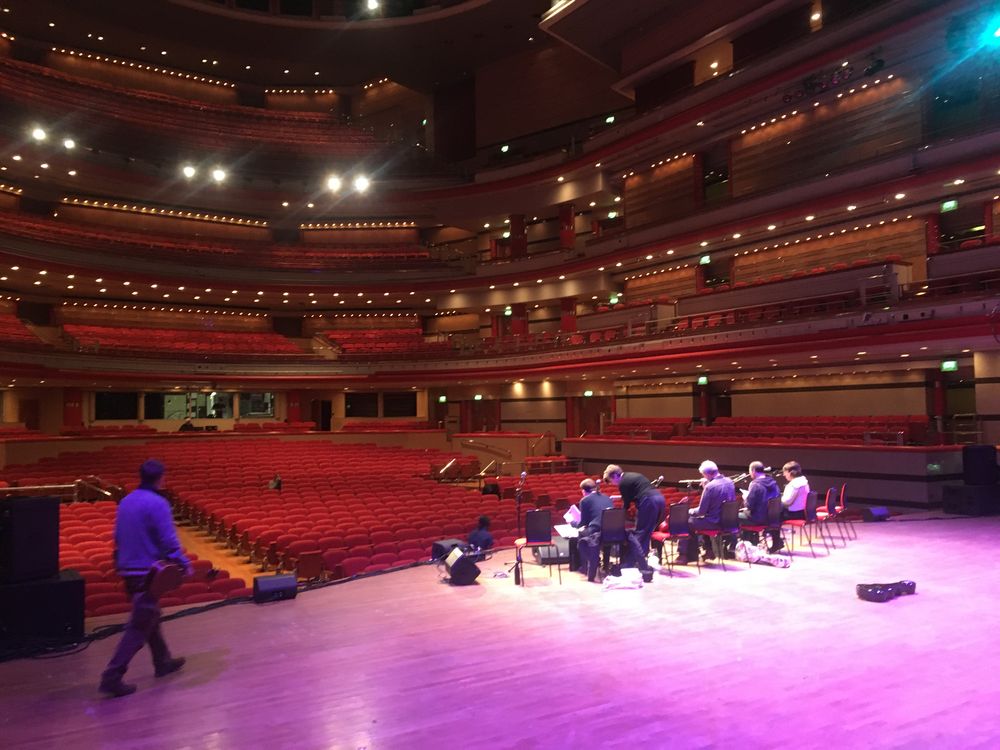 Symphony Hall is a fantastic auditorium and along with a few others in the UK, is one of the great halls in which we are fortunate to play.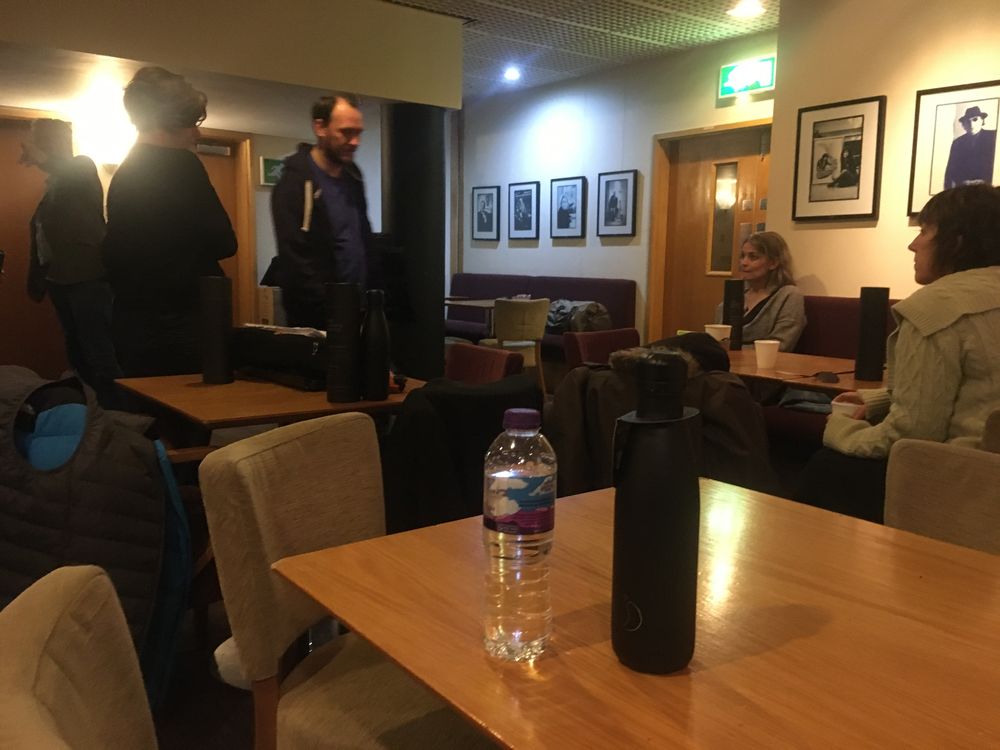 We have been issued with new water bottles, which are reusable, as it is more environmentally friendly - we normally drink out of small plastic water bottles during the show, but apparently a punter pointed this out, so now we will all be drinking out of these large black things on the right.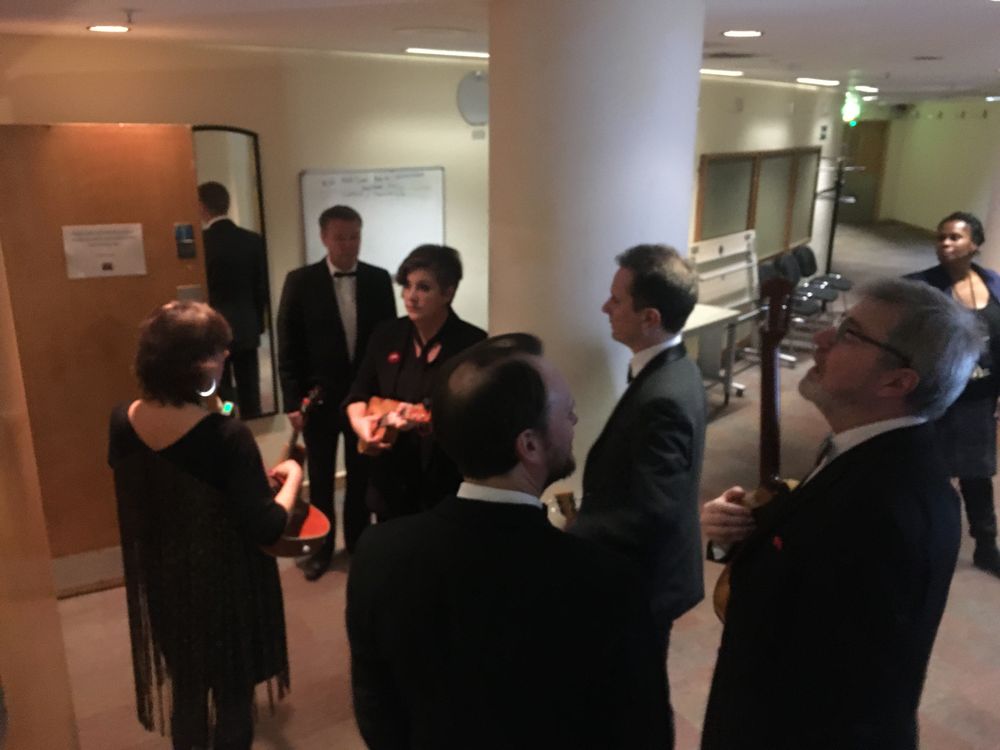 Getting ready to go on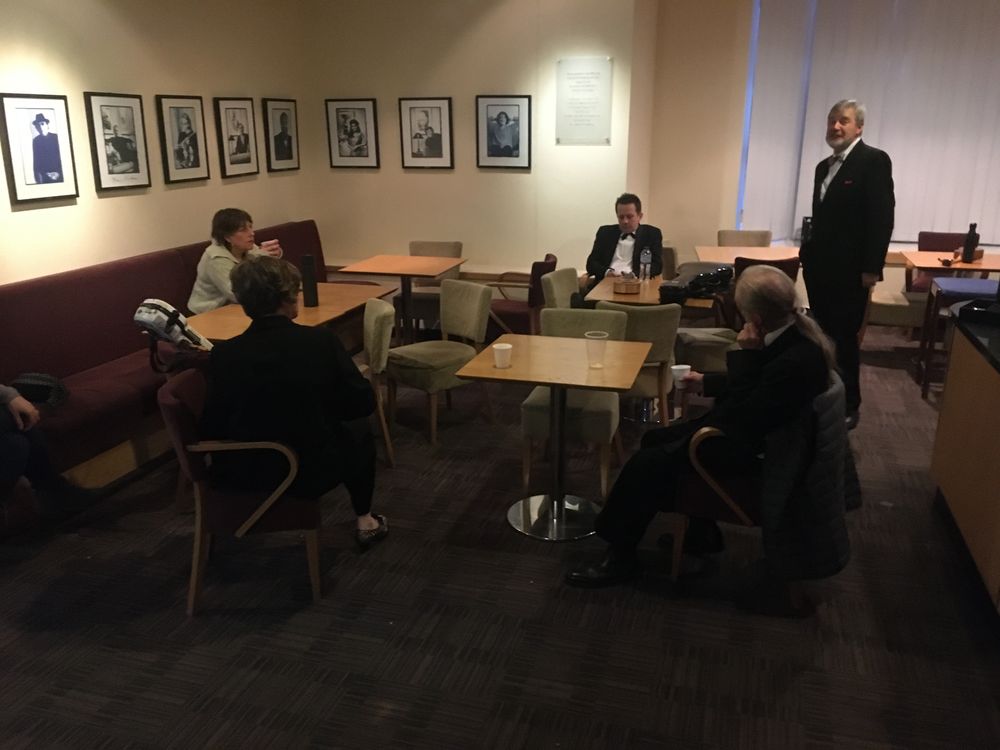 and shoulders down for the half time interval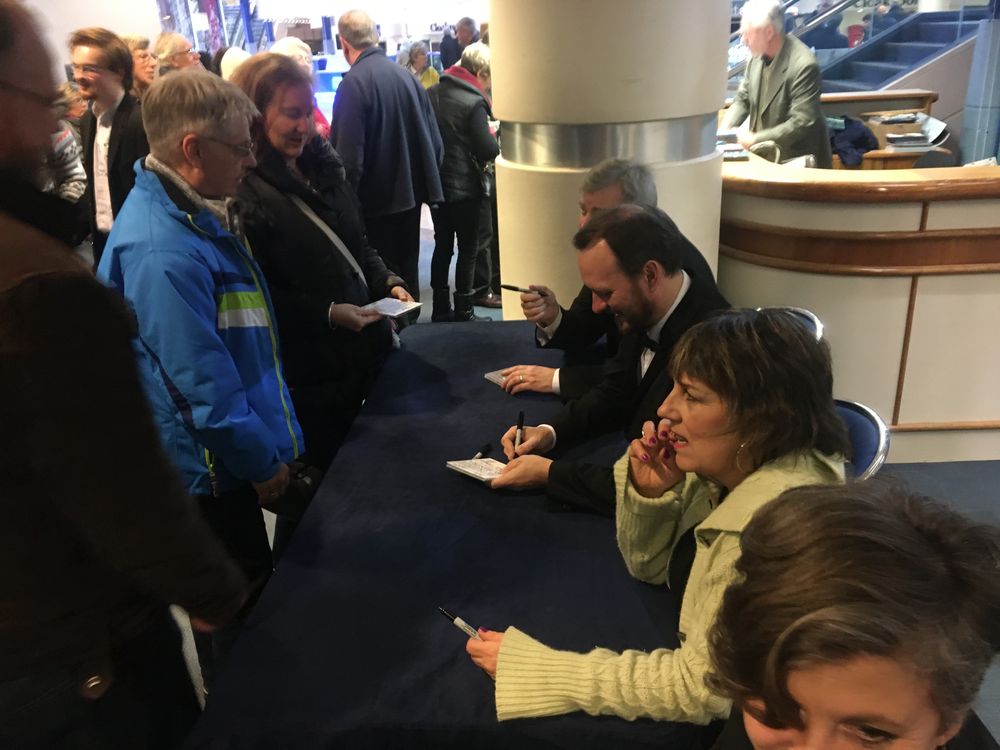 Signing after the show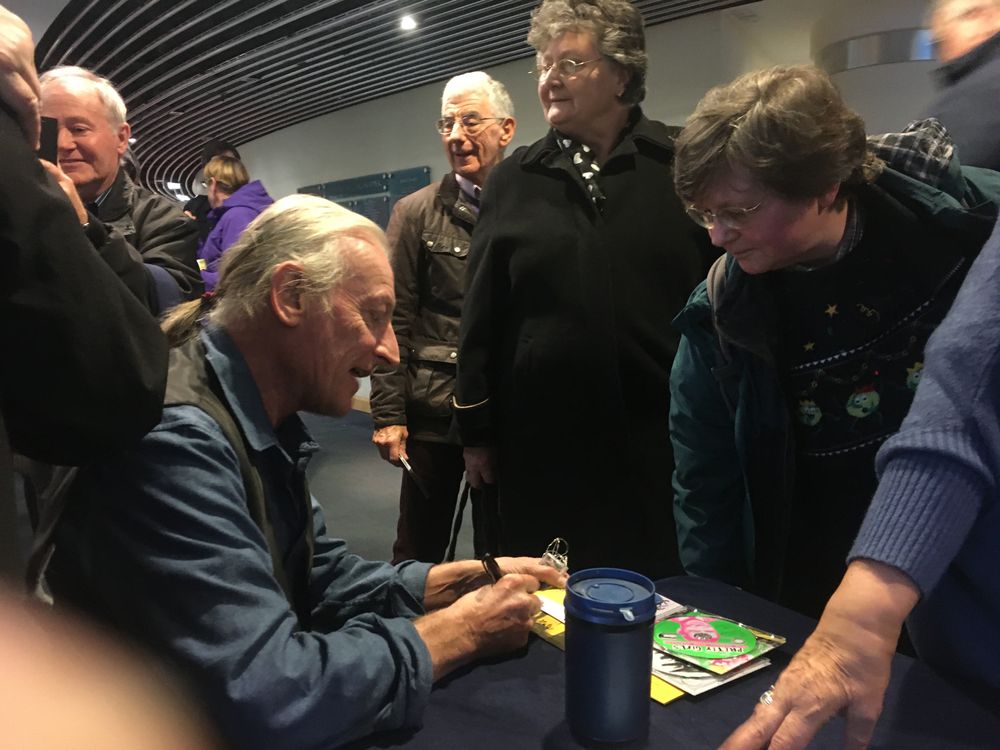 Dave signs - and, as a matter of fact, he did sign a ticket for a punter (who made a joke about a cheque) as an IOU for £1,000,000! - we'll see if that gets presented!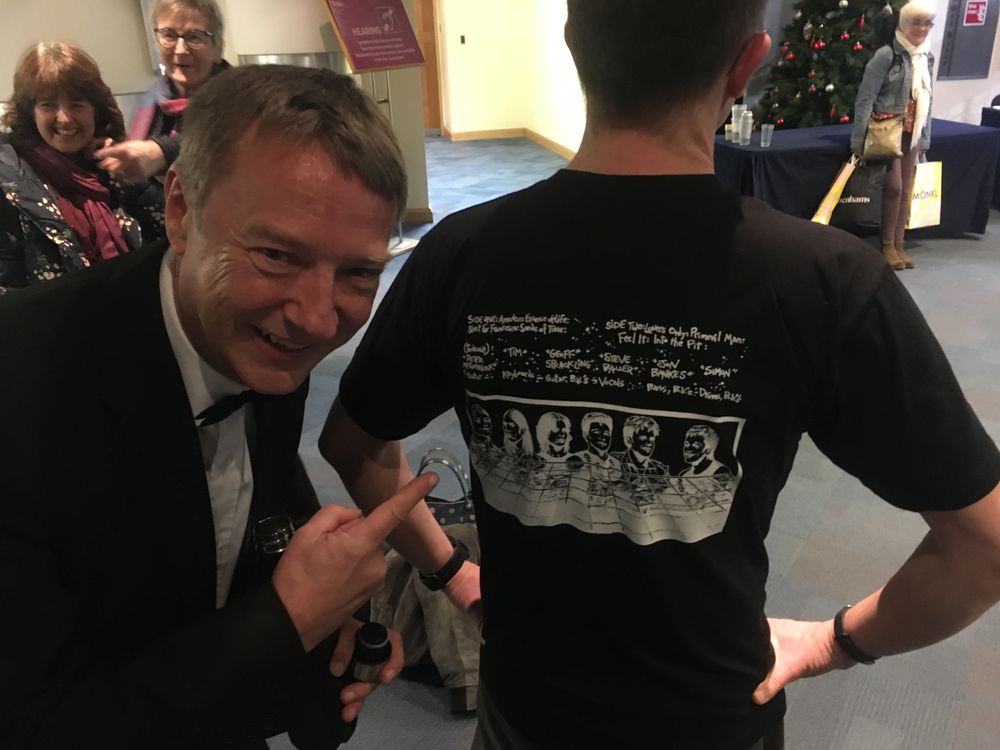 Jonty also had some pals along, with whom he used to be in a band with in 1981! One of them wore the original band t shirt (Jonty is 2nd from the right - "Jon Bankes"!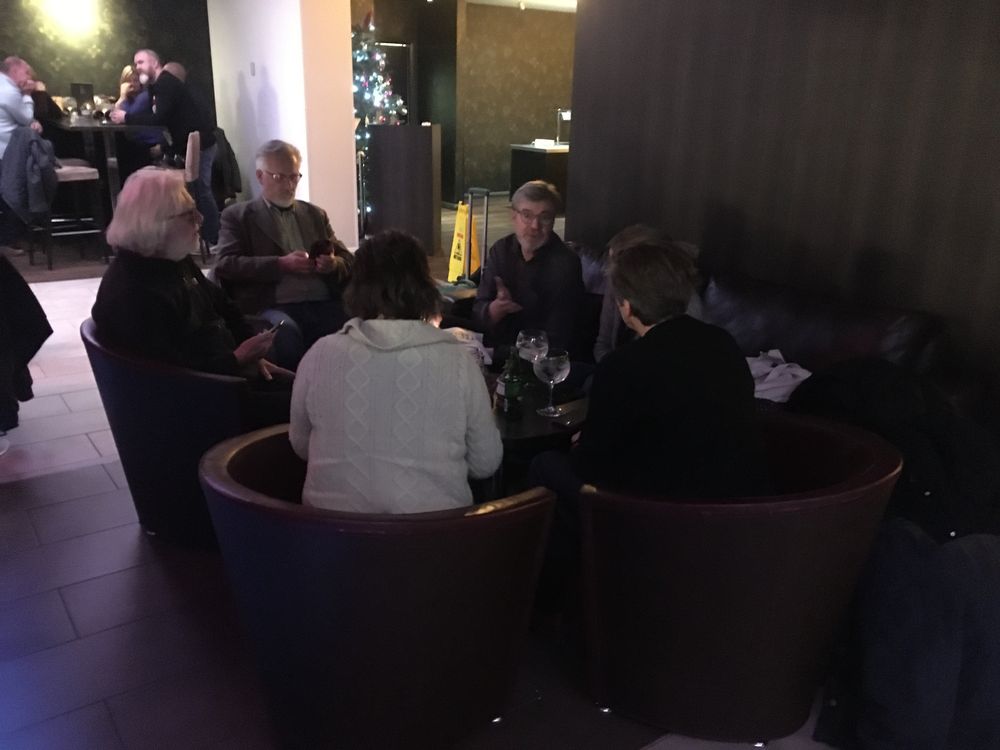 So thats it Campers - the gig went well - we got at least 8/900 peeps in and I'm typing this up at the bar, while watching the Ukes unwind, I think I'm going to have a thumping headache tonight - we're in Guildford tomorrow and I've got to be up early. Only three more Christmas gigs to go and then we're done.