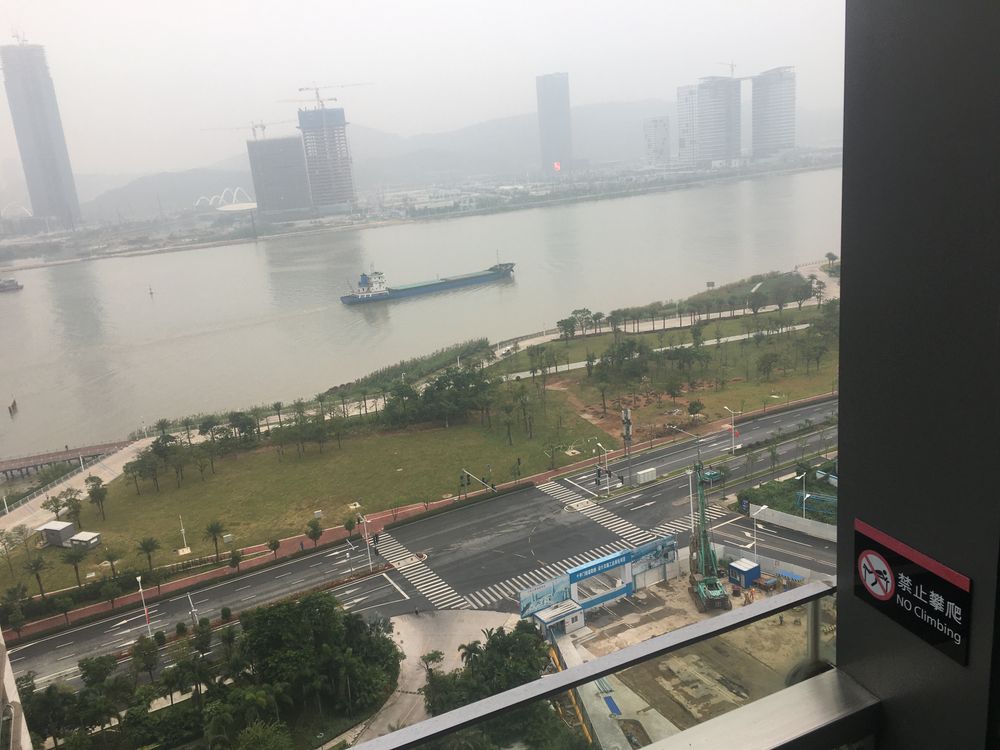 The view from the 17th floor of the Huafa Exhibition Executive Apartments, before we left this AM. At the bottom right, the construction site that has been the bane of our lives for the last 48 hours - there's been one crane in particlular which makes an incredibly squeaky noise that has driven those of us on the front of the hotel completely mad. Further up the wall, a sign offering some sensible advice.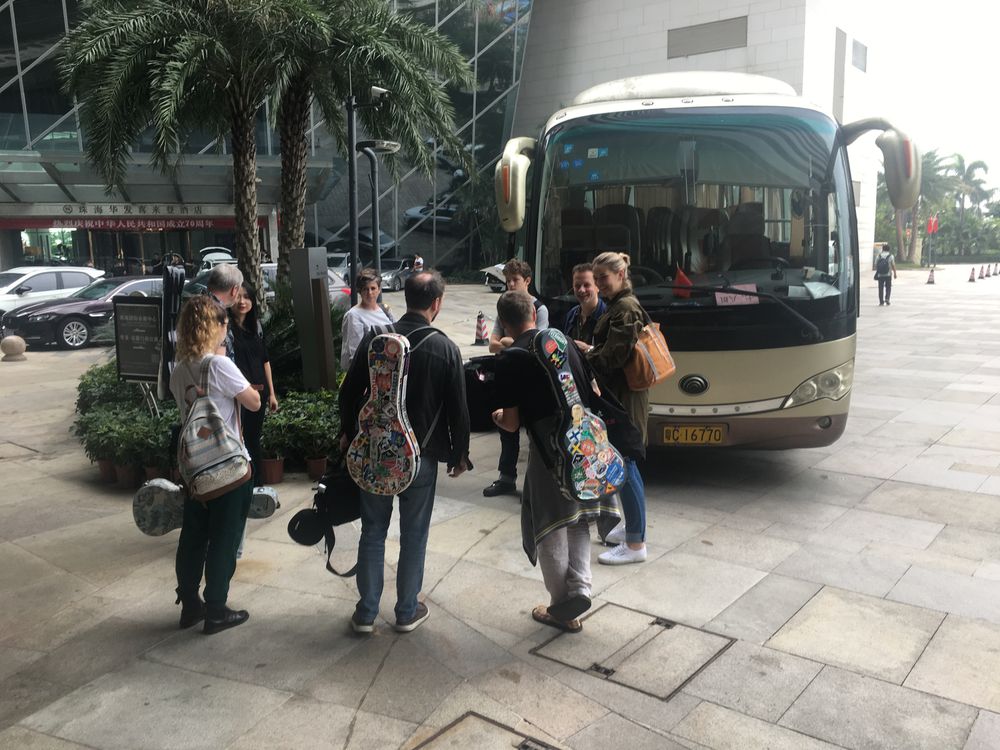 So today was a day of travel for the band, moving to Shanghai by plane (a two hour flight) we would then have the rest of the day off (thank God - I'd slept badly). Here were are meeting before getting on the bus to Zhuzhai airport.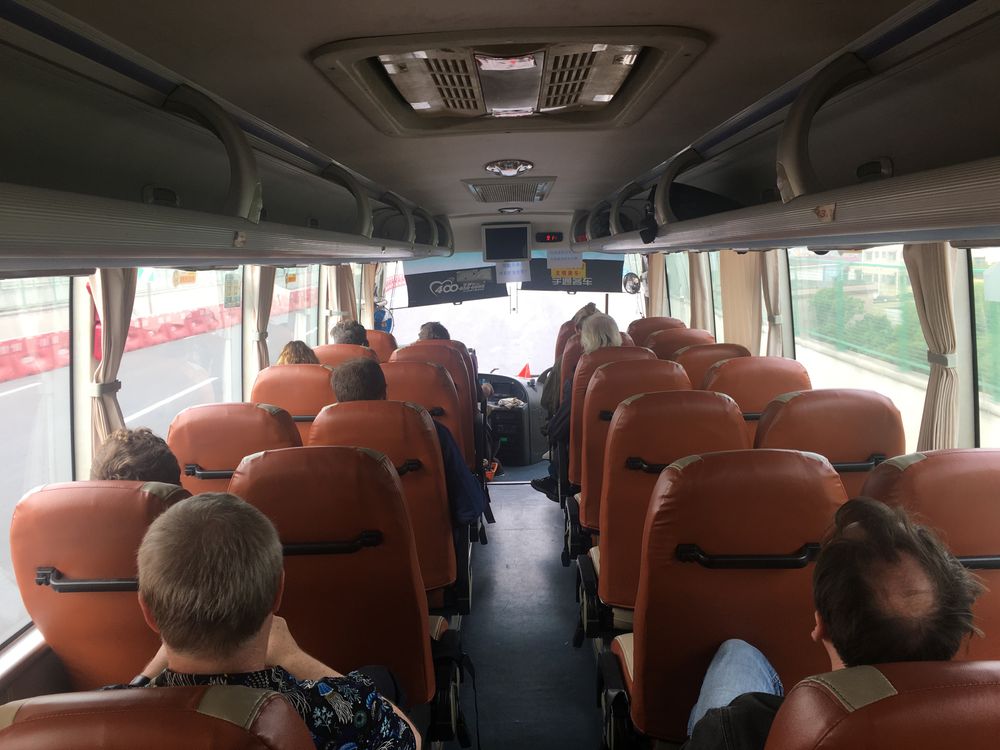 The bus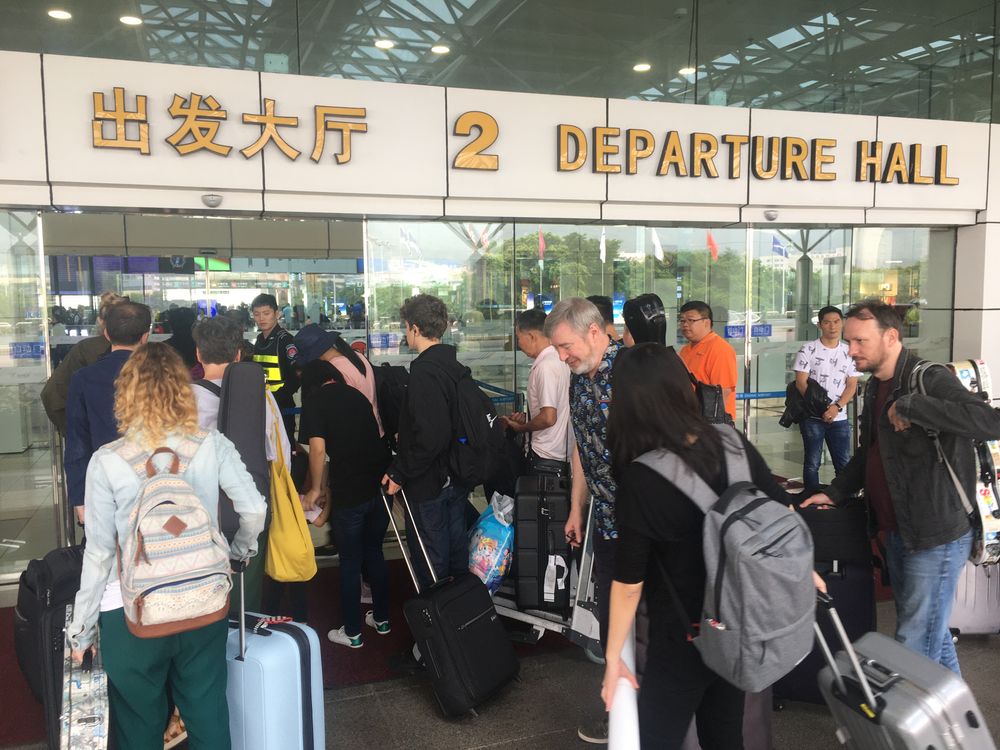 Zhuhai Airport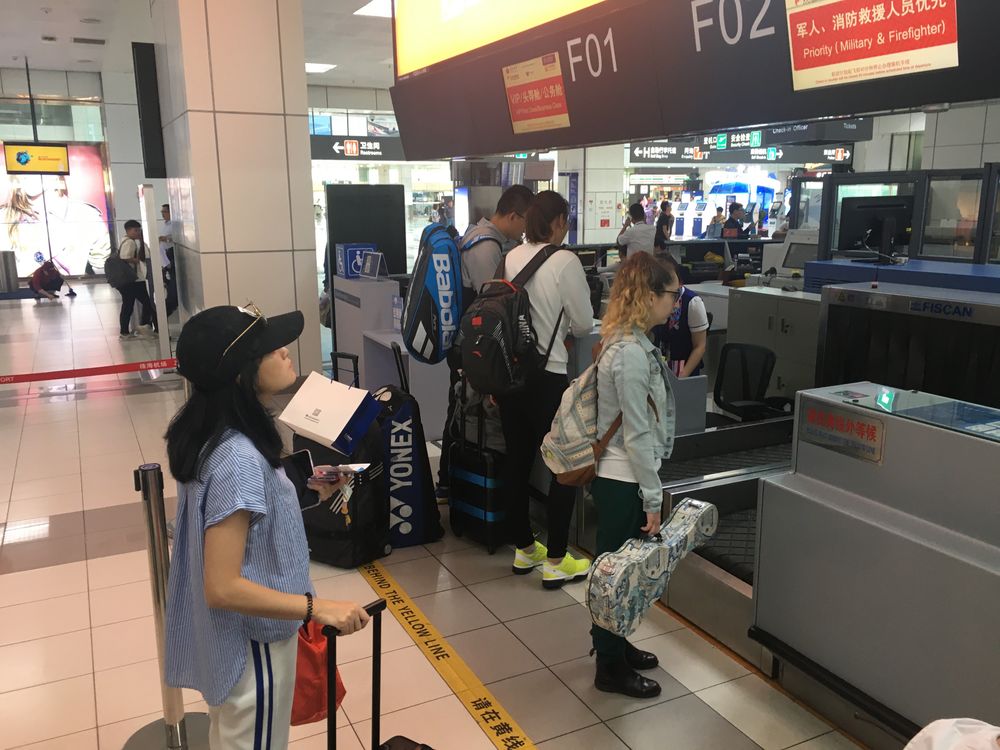 While we were checking in, an interesting thing happened - I noticed an extremely tall sophisticated Chinese couple, carrying tennis racquets (behind Laura in the pic) - they were so tall, that I felt I had to go over and say hello. When they had put their bags through and were moving away, I walked up and approached them, wildly gesticulating with height gestures. The bloke, looked at me calmly and said in perfect English "how can we help you"? I shook both their hands and explained that I had noticed them on account of their height and would they mind stopping for a picture? The guy then indicated the woman and said "Do you know who this is?" whereupon I must have looked blank. "This is Wang Qiang - she reached the quarter finals of the US open this year" (later confirmed by Jodi, who googled her - she's the world no 12).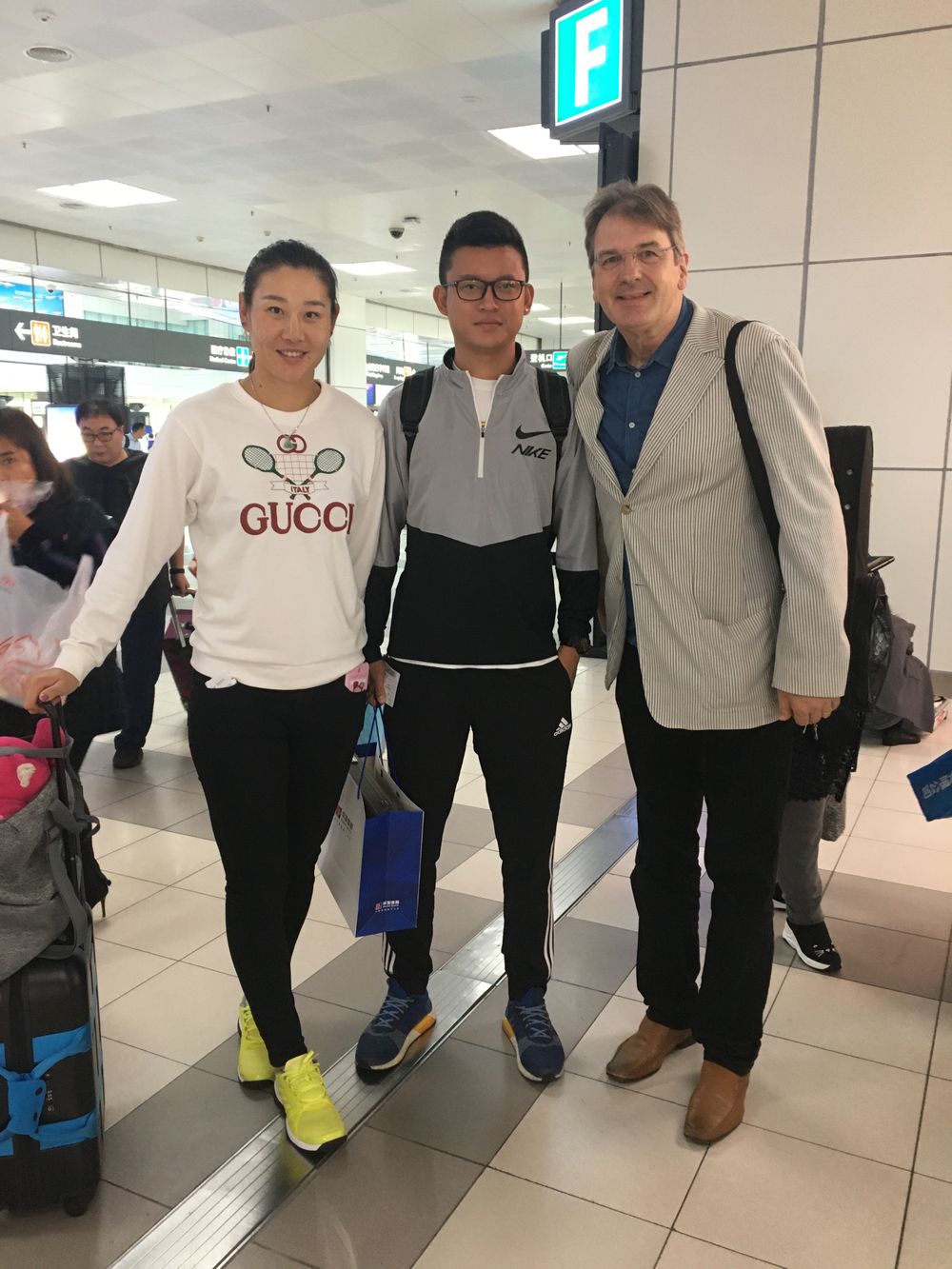 I must have looked completely blank, and immediately started babbling: "so next years the big push huh? we're taking it to another level" making stupid 'fist like' motivational gestures. They both looked at each other and decided I was probably harmless and kindly posed for a picture that Will stepped in to take. All I can say of Wang, in the few words I spoke to her, she seemed beautiful, charming and very patient!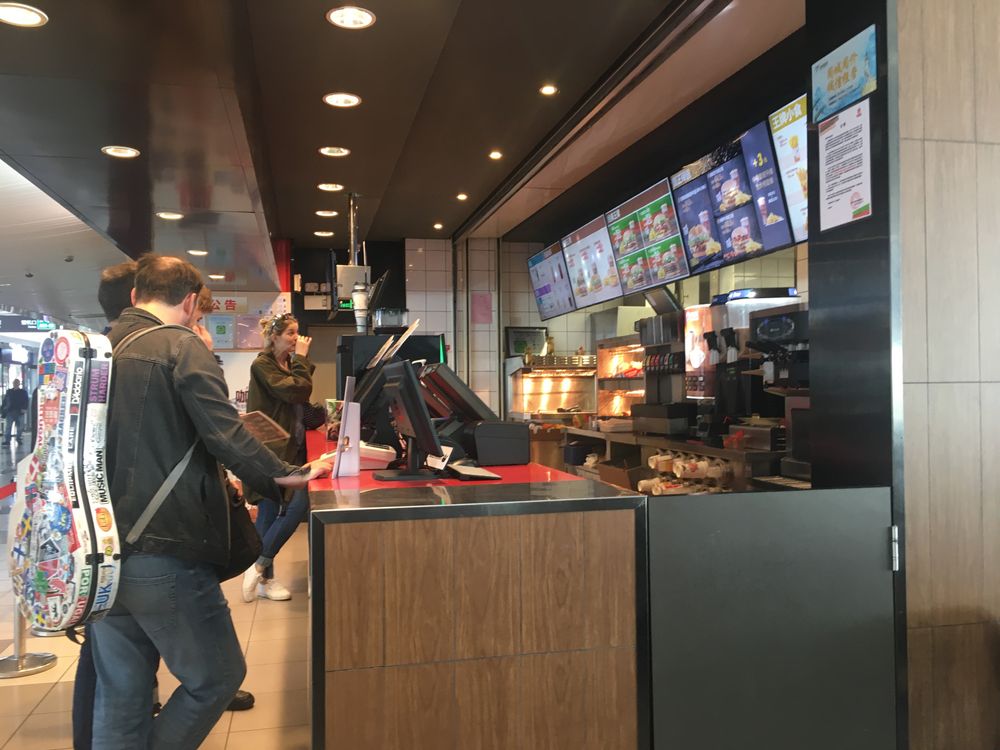 So safely through security (Chinese airports are pretty much the same as anywhere) we continued with the mundanity of travel, The plane was delayed and I chatted with Mia (chaperone) in Burger King - China has an incredible inbalance of men to women. Of a population of 1.4 billion, there are 34 million more men - this is due to the government 'one child' policy in the past, and certain other birth control practices to ensure families got a boy, rather than a girl. These poor guys are now known as 'bare branches' in China (which, like everywhere, is very family orientated) they will never find a partner. The Chinese language is derived from Mongolian, but a long time ago, so now, the two are completely different languages.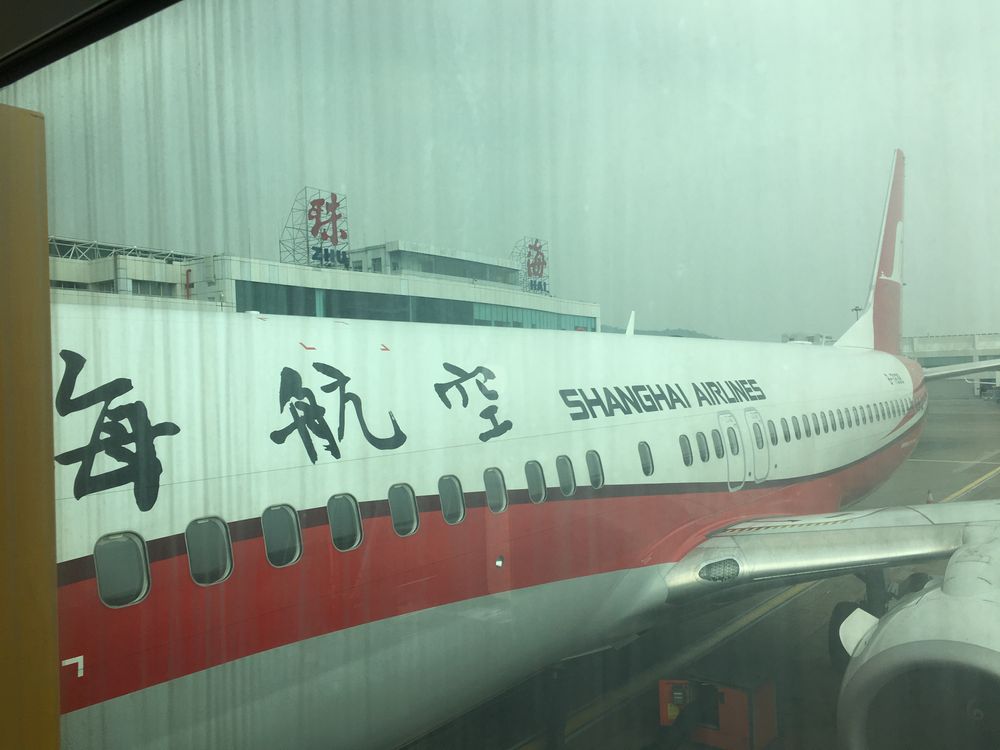 Our plane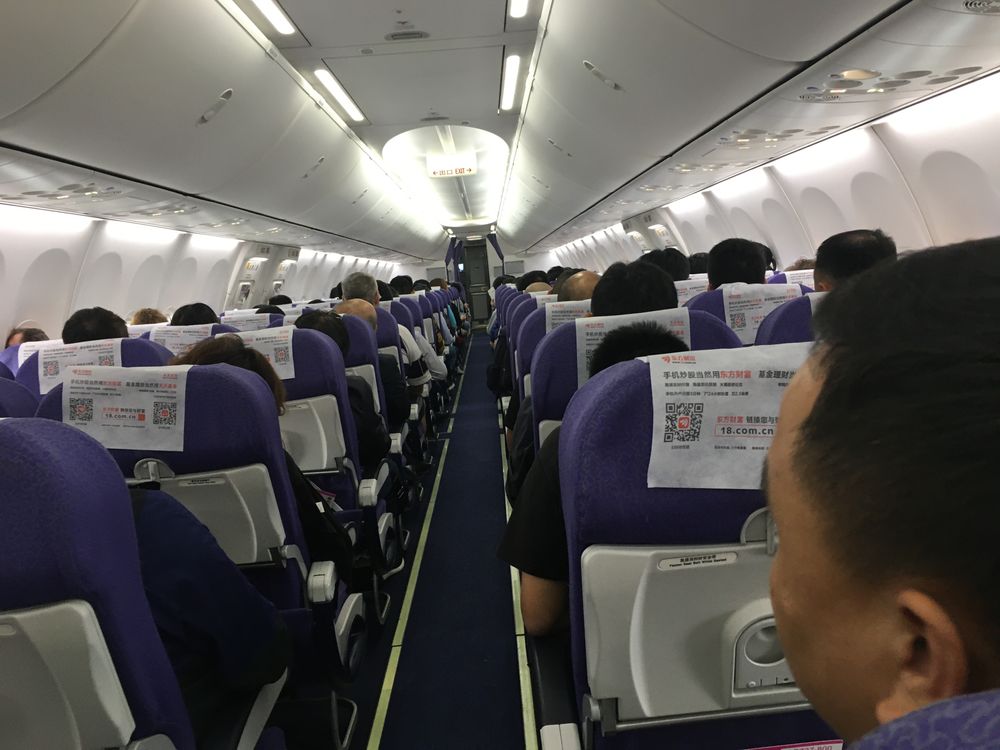 Pretty much like every other plane I'd been on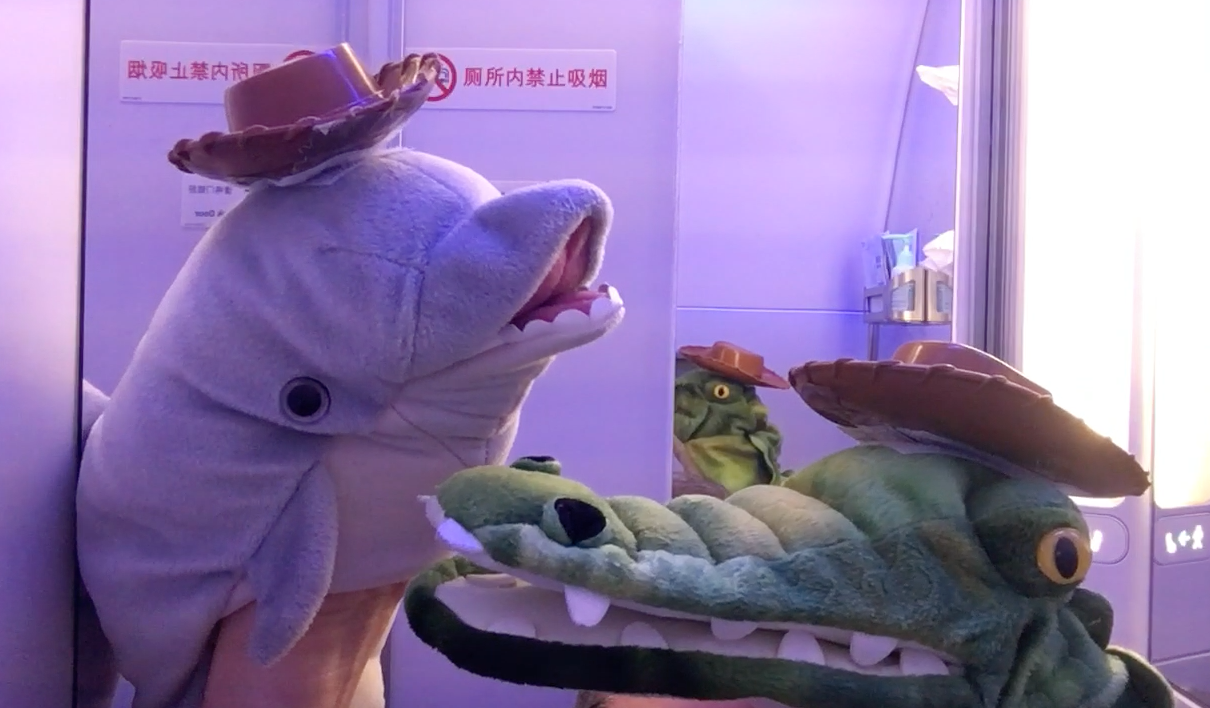 Except it was good to get some Chinese 'no smoking" signs in the background of my next ATTC film.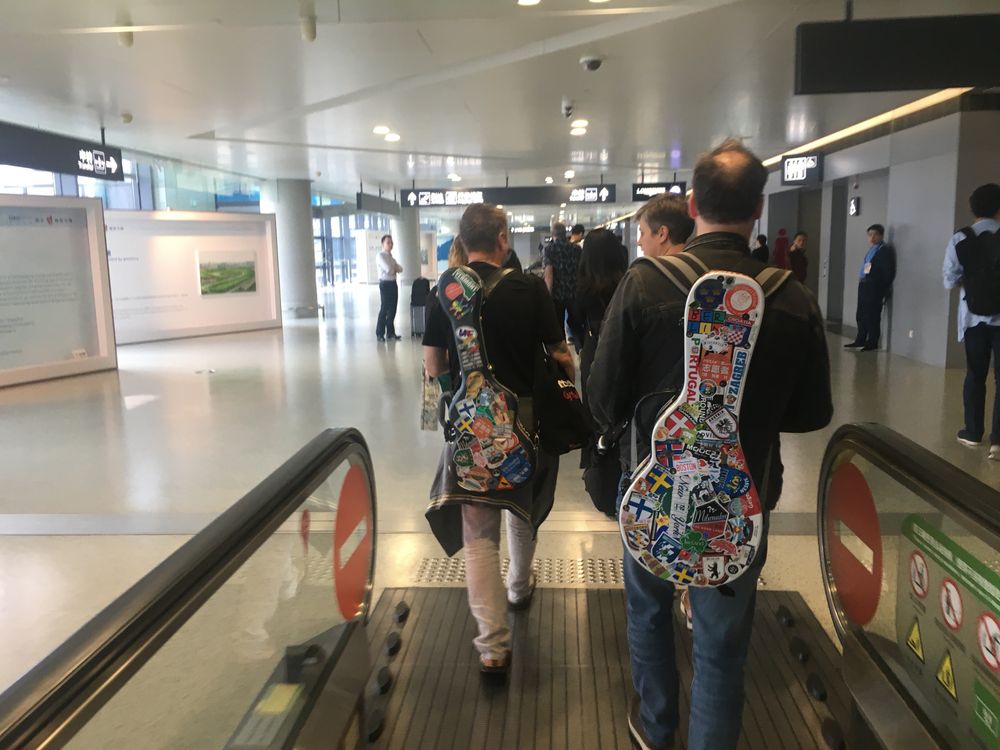 Arrival at Shanghai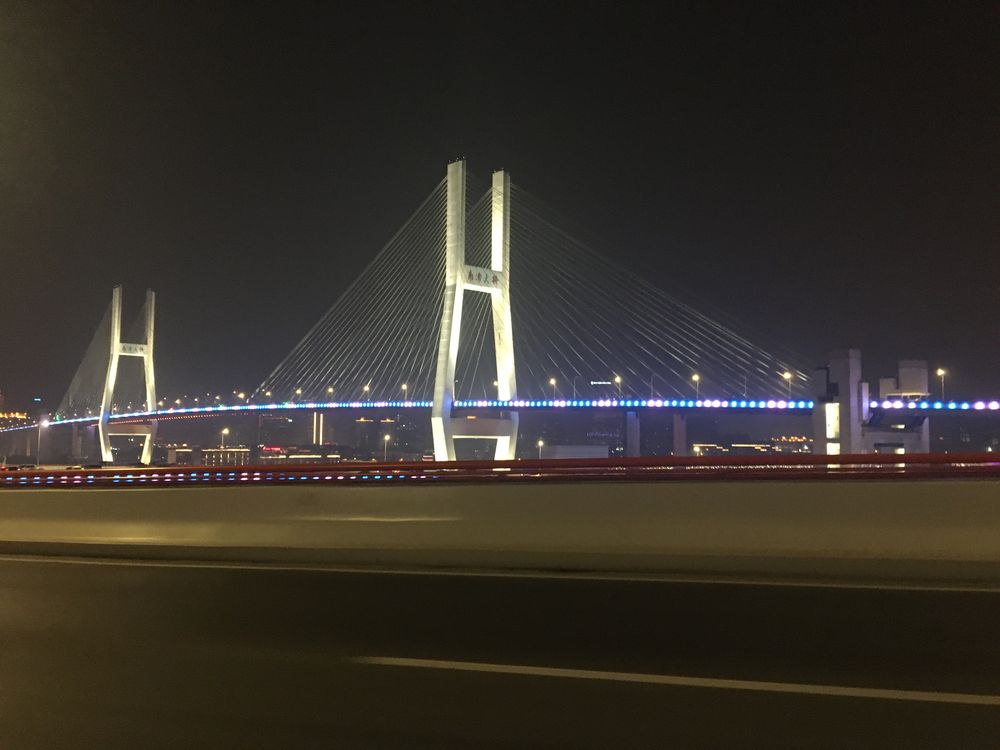 Having slept badly the night before, I fell to sleep on the bus for the 50 minute journey to the hotel, whereupon we had an hour before heading out for something to eat in the old French colonial district. Living costs here are incredibly cheap, a 45 minute/10 mile taxi journey (in heavy traffic) cost us about £6!
The old colonial quarter was a rabbit warren of streets and pretty touristy with lots of Westerners walking around.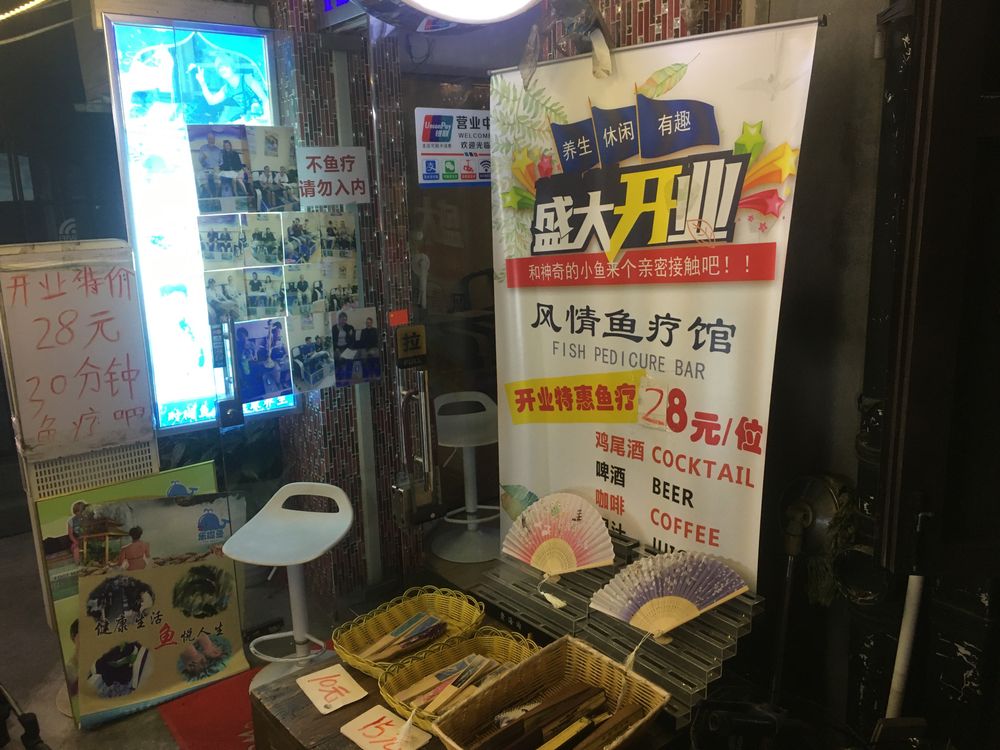 I'd heard about the famous 'fish pedicure' where small fish eat away at the dead skin on your feet. We were advised not to go in as they don't always change the water afterwards, and sometimes you can get an infection - although this might just be Western paranoia. I was too tired to do anything other than eat.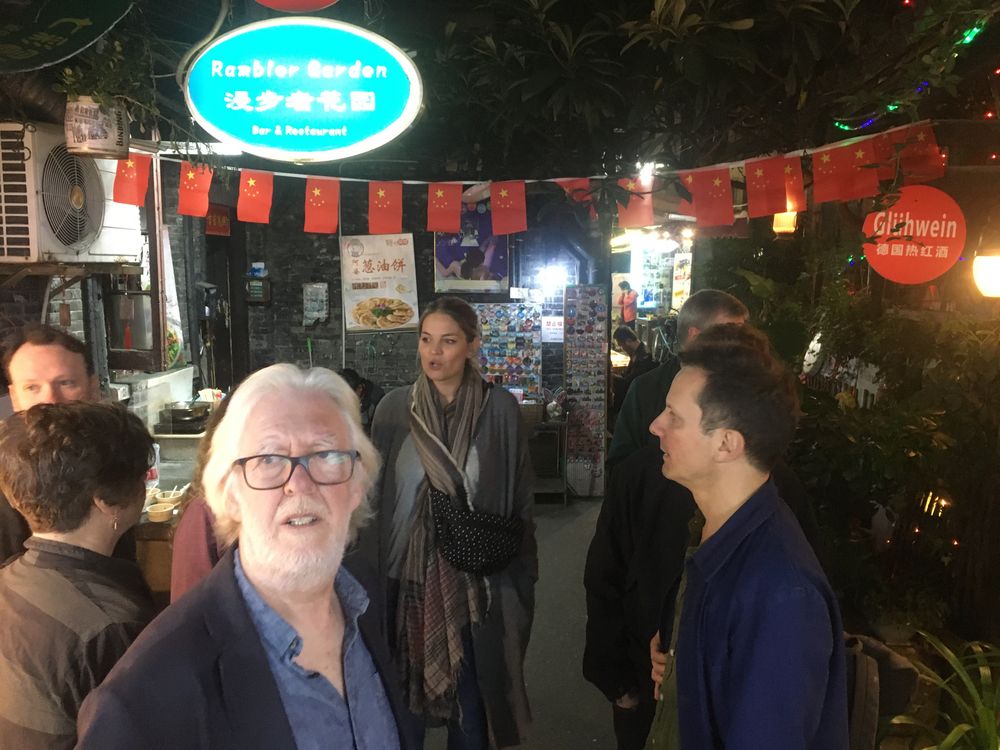 More wandering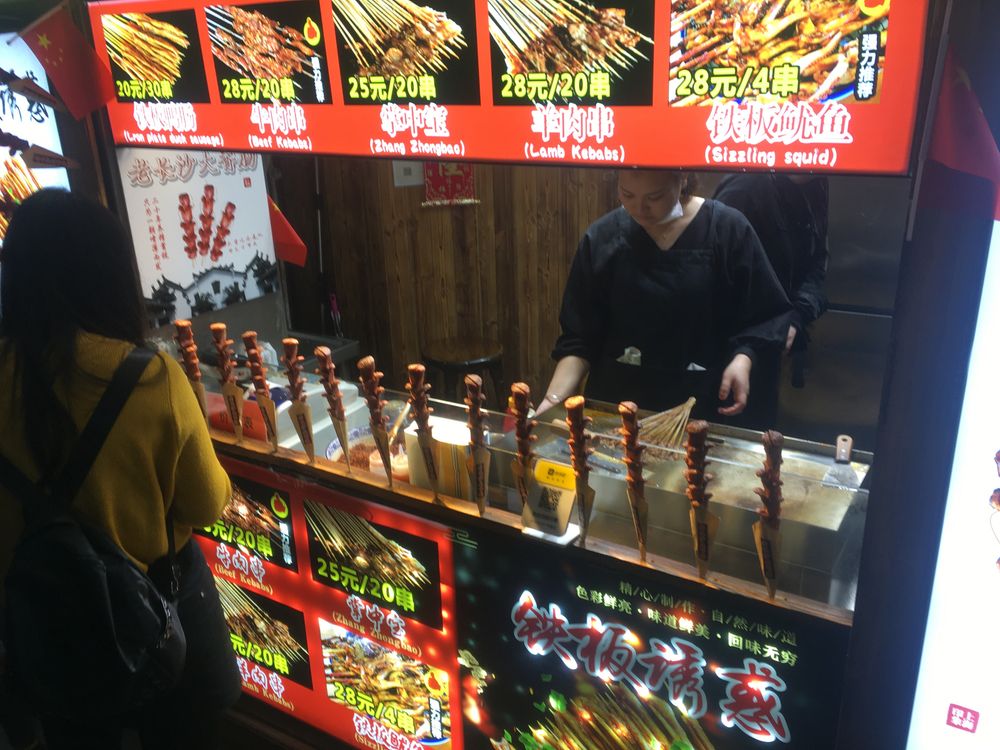 Another stall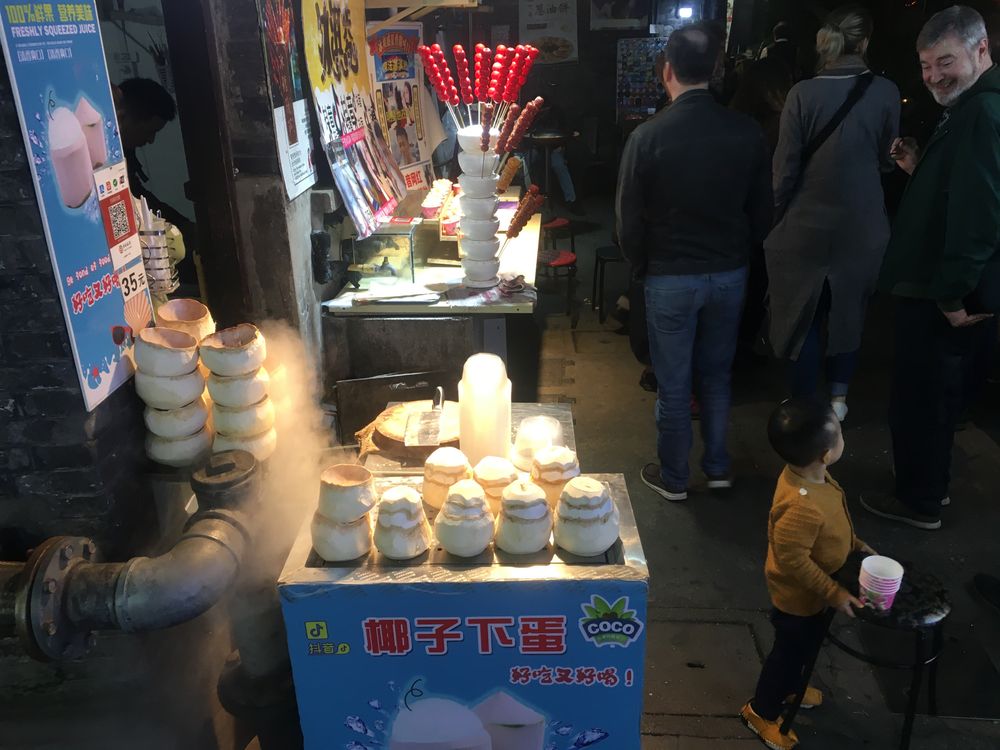 A very cute kid tries to hustle Rich into buying some stuff!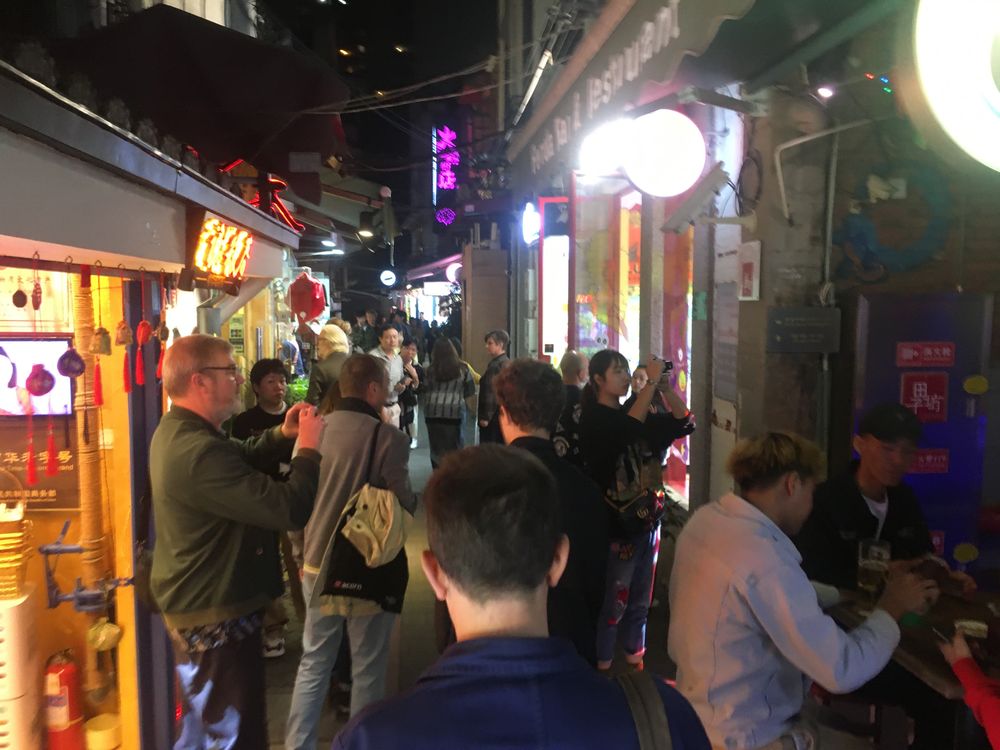 The Ukes walk some more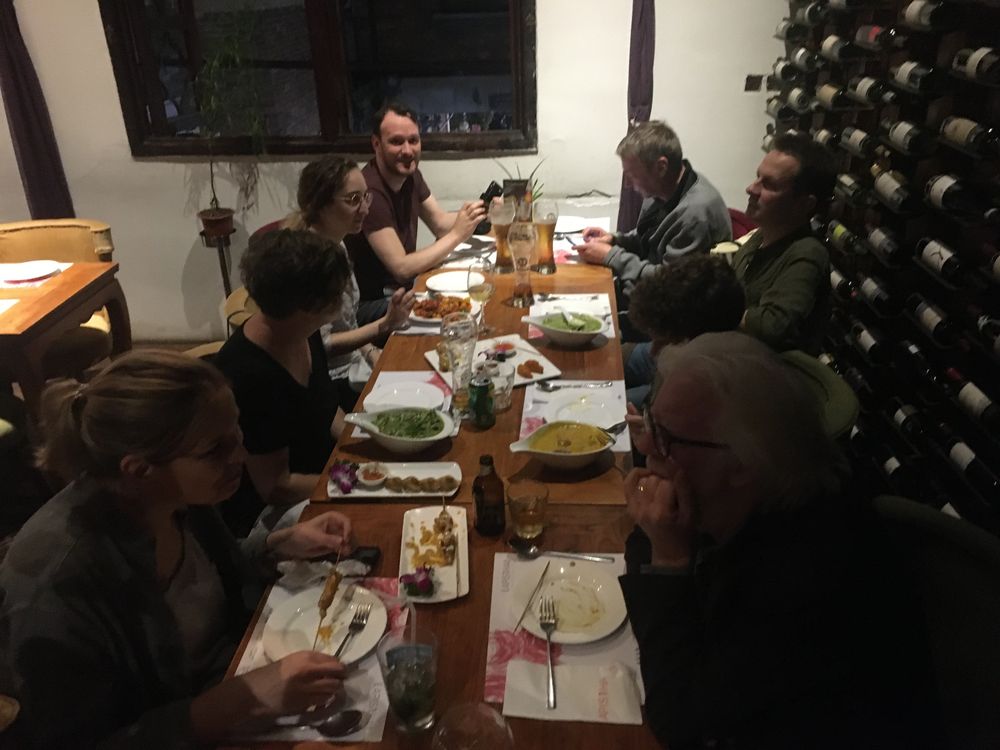 We plumped for some Thai food in the end, which wasn't bad (and very cheap) after which Rich and I headed back to the hotel. We've got a promo event tomorrow and a show the day after. If I'm still able to access my website - I'll tell you about it....