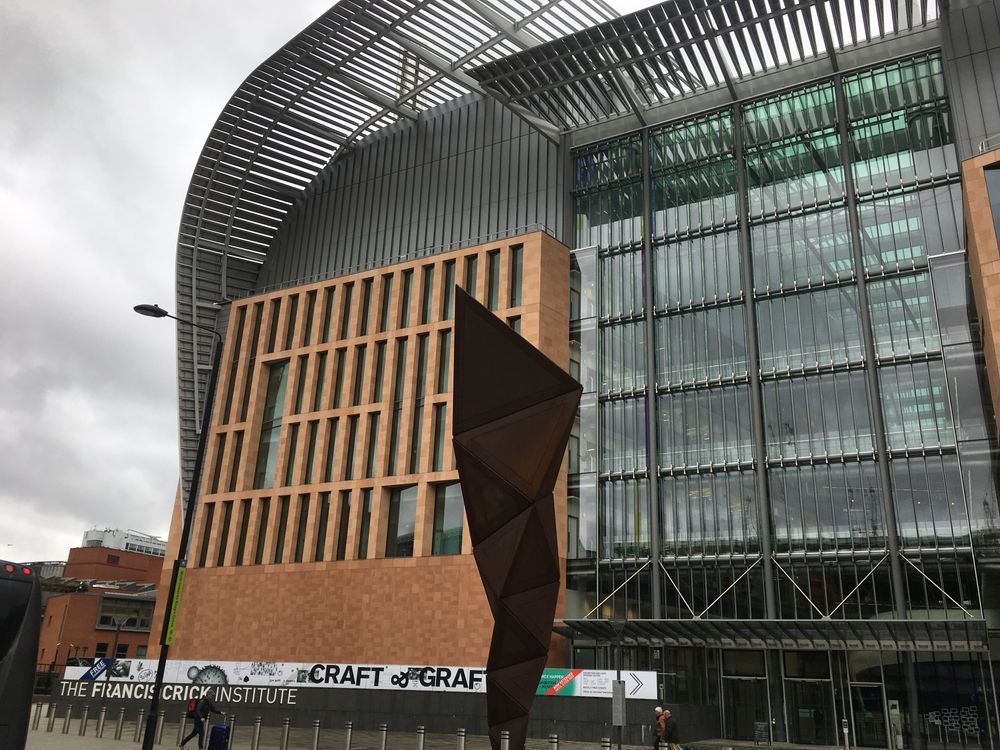 Well Campers, it was back in the ukulele saddle again for our last gig before we leave for our tour of China (the fact that I'm calling it a tour is a bit ridiculous as it's only three gigs - one has been cancelled). We've played Leamington Spa about three times over the last ten years and each time its been good. So I jumped on the train up from Kent to St Pancras and walked to Euston - I always like going past the Francis Crick Institute (he's the Brit who discovered the double helix).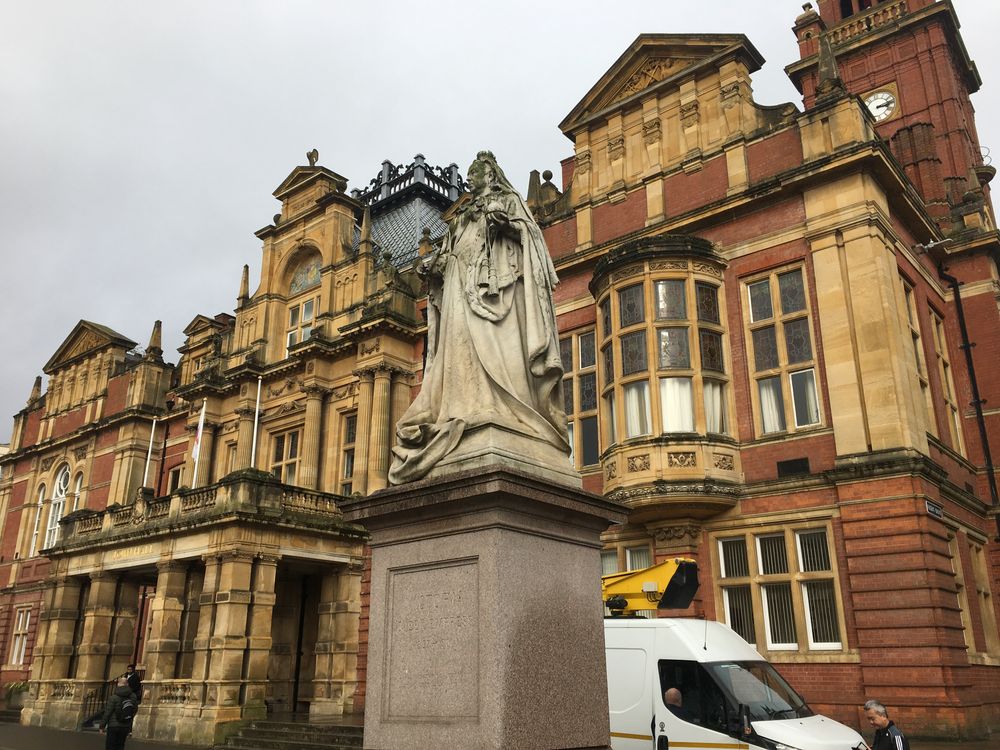 It was not too bad a journey except I had to change at Coventry and get on a VERY crowded train (standing room only) for the final leg to Leamington Spa. I took exactly the same picture of this statue of Queen Victoria on the last blog - thats what touring will do to you Campers - you'll turn into a broken record!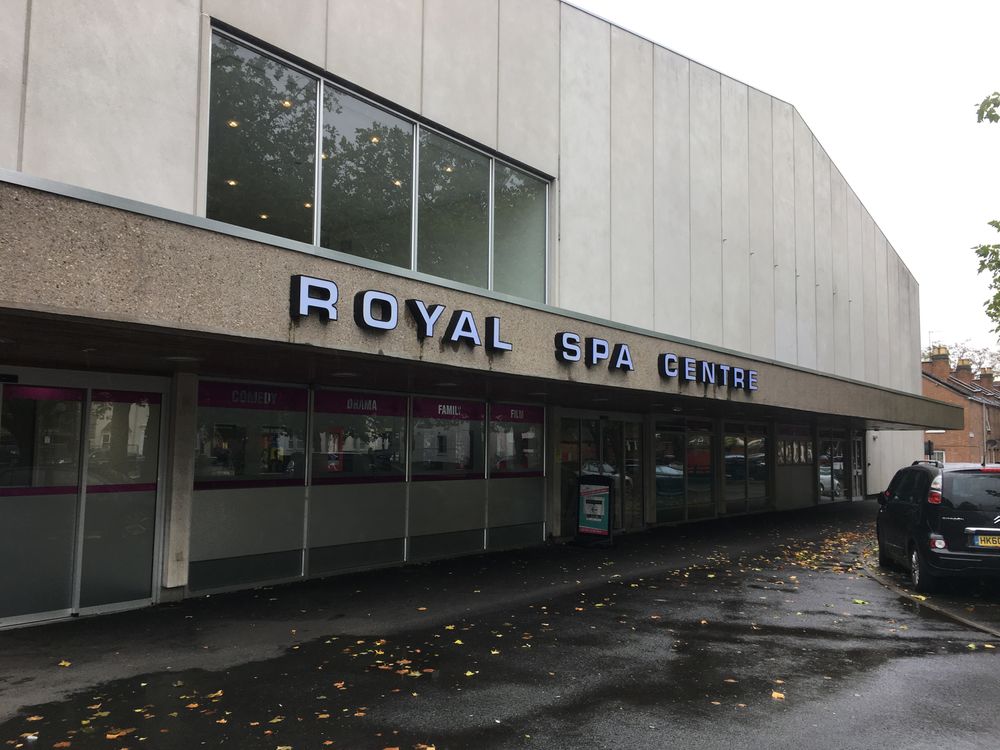 Richie was not on this gig as he has contracted some flu bug from his wife and valiantly doesn't want infect his touring buddies before we leave for China. This reminds me of the time when I contracted meningitis in Germany and while I was in a coma and the hospital we're trying to figure out what type it was - the word came through from the specialist that it might be contagious, which stopped everybody in their tracks!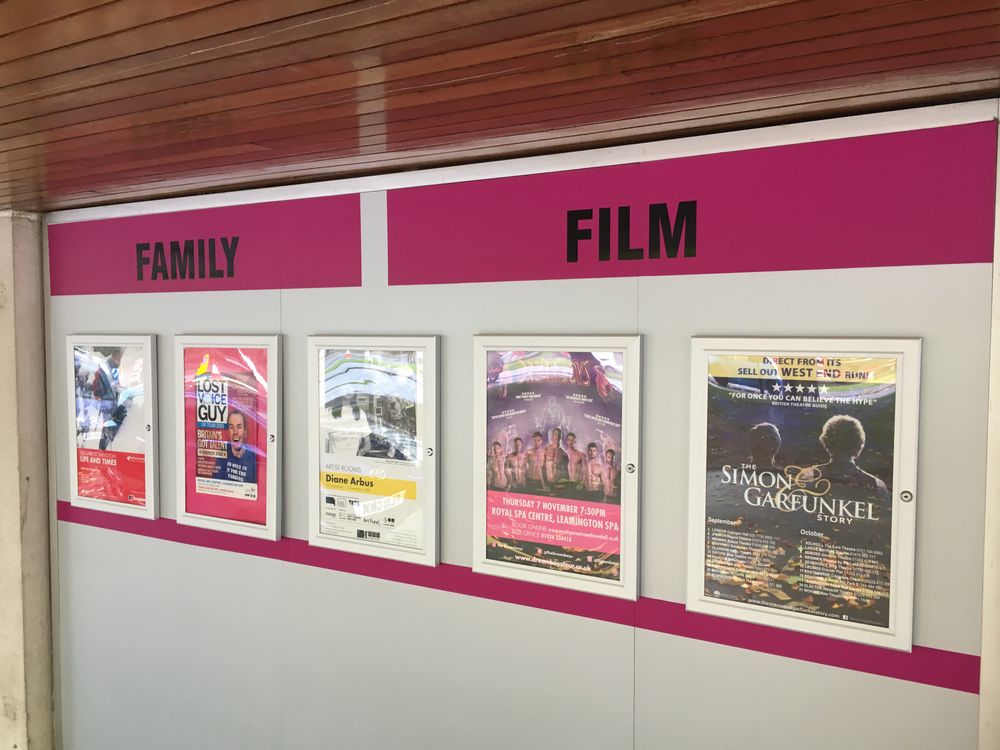 As usual the theatre was plastered with posters from other acts and NOT US - which as I mentioned recently is pretty much par for the course these days. We were playing under the umbrella of the Leamington Comedy Festival, not sure who else was on.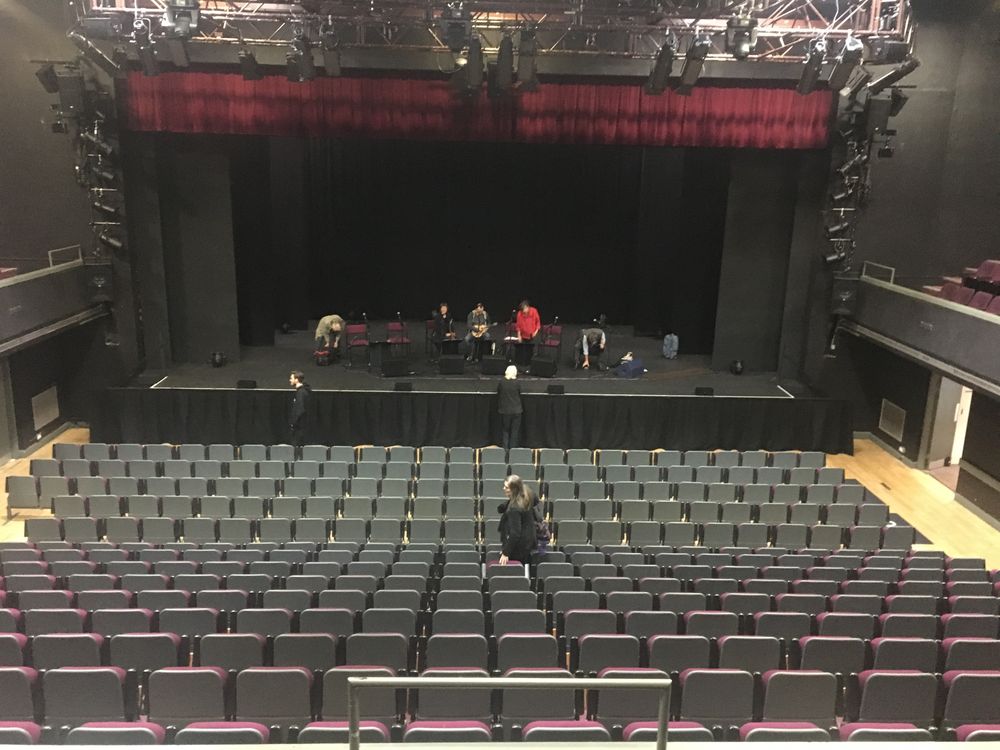 The woman walking across the theatre is Marie (Dave's girlfriend) last seen in Texas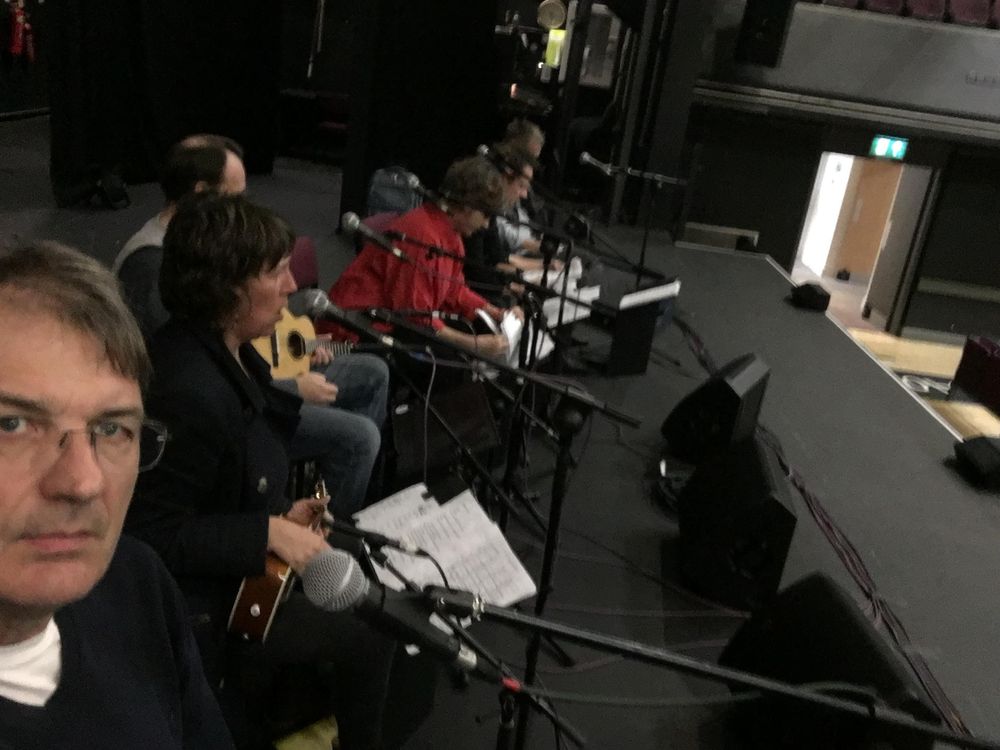 We rehearsed a couple of the songs we're doing in China at the soundcheck and even played one in the set - its called Shameless (or whatever that is in Mandarin and is sung by Will).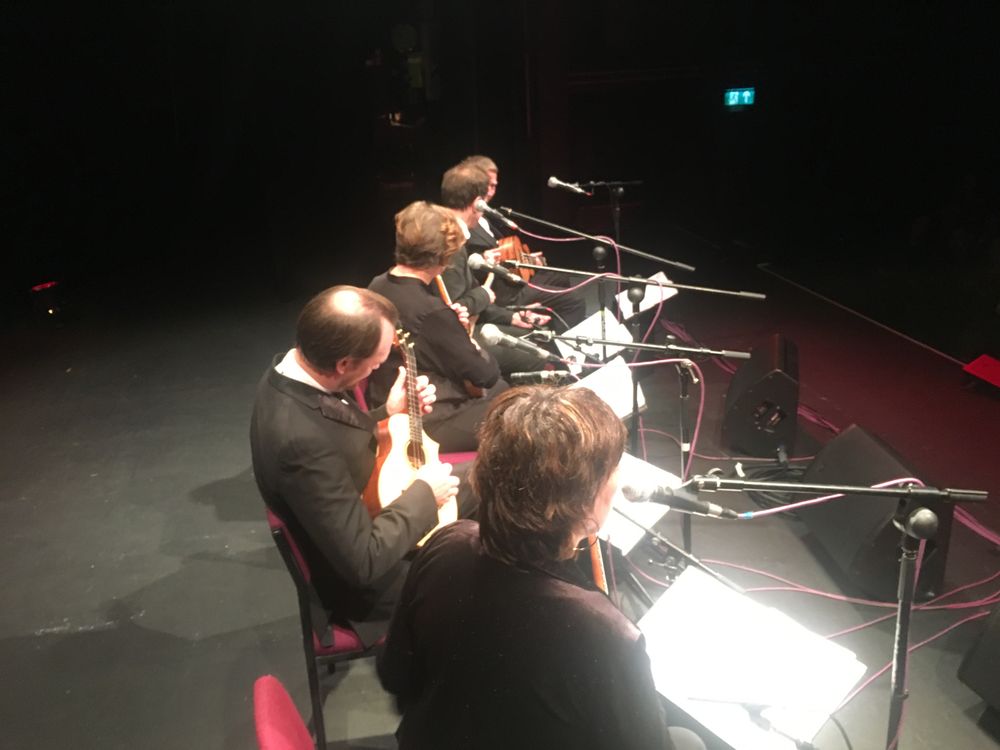 Although the theatre was only half full - the crowd were really enthusiastic and made lots of noise. To be fair it was a bit of a grim evening with the rain coming down heavily so we did pretty well I guess. I remember that when we were on the way up the band was a seven piece, which means that you can really hear each instrument clearly. Nowadays we play with eight players - in case anyone conks out on the road (like I did) - then the band can still limp on through whatever tour they're on. I sneaked this pic while we were sitting down for our encore.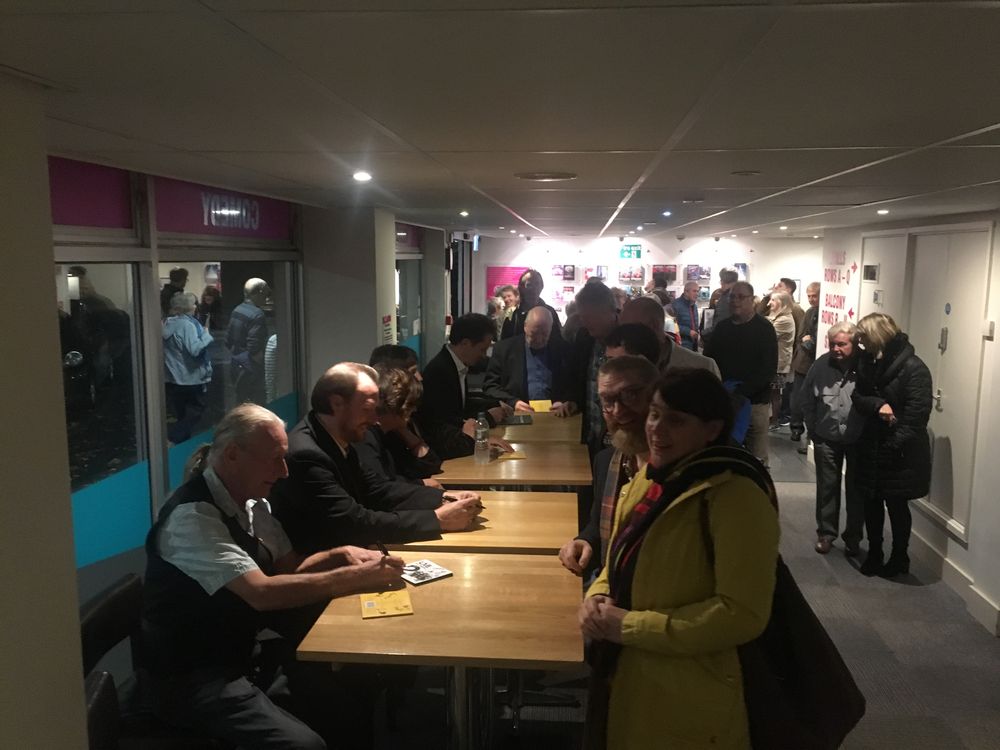 We had a really busy merch signing session - everybody who came must have bought an album or a DVD.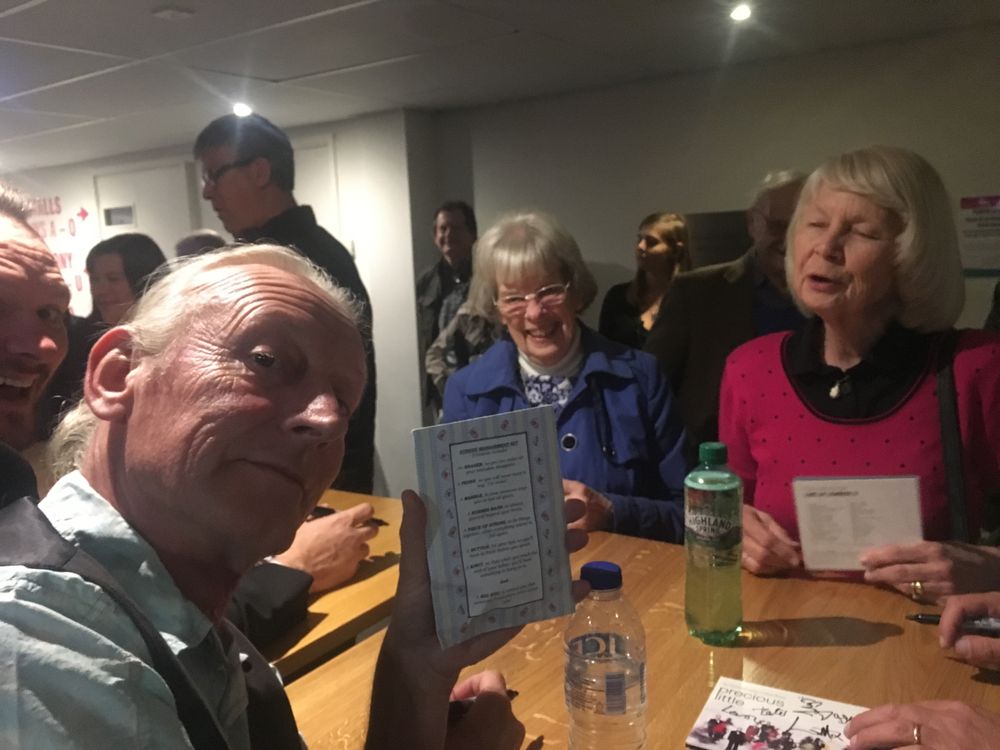 And this charming lady actually gave Dave a present (he usually gives out crap presents onstage - seeds, signed photos and lightbulbs).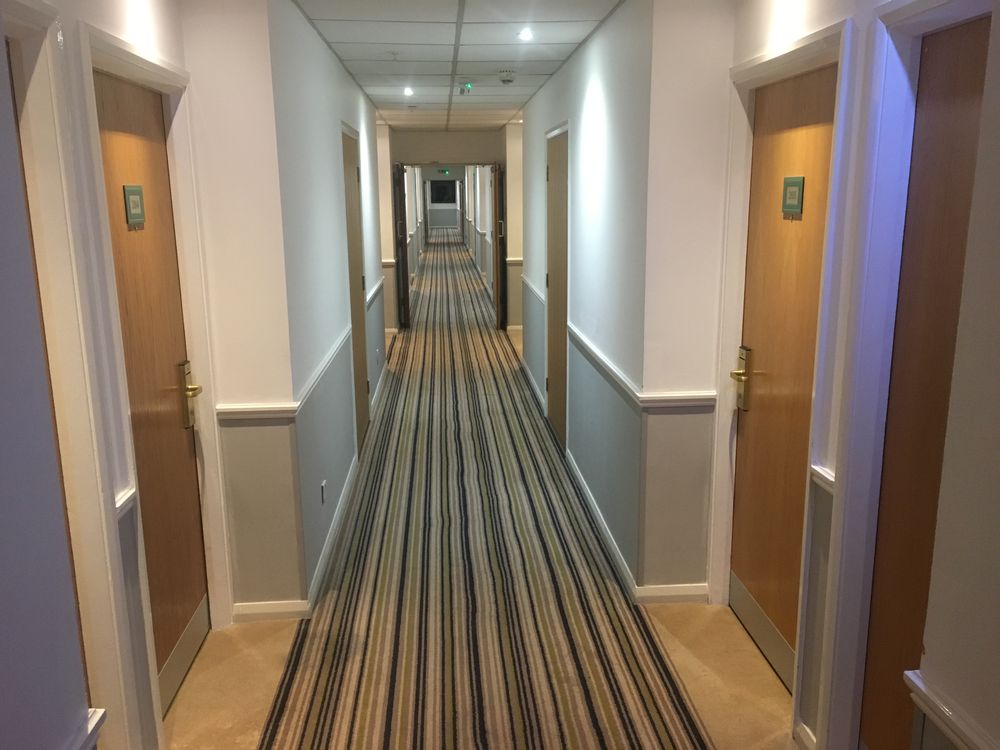 So after the gig was over I got a lift back to the hotel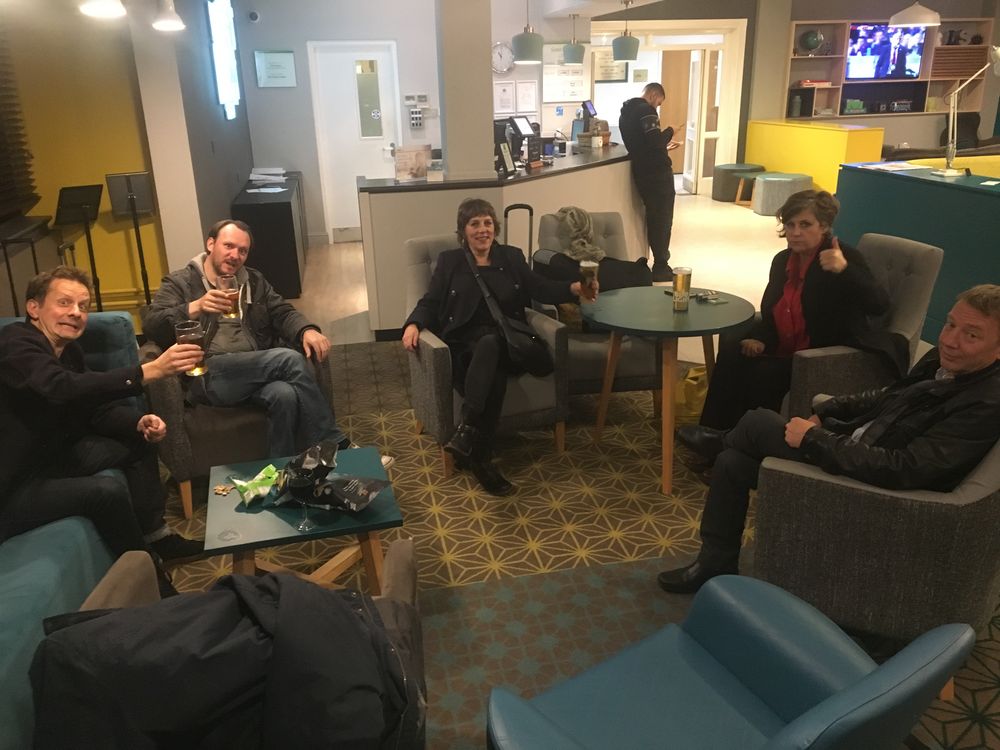 and went to the bar for a drink!