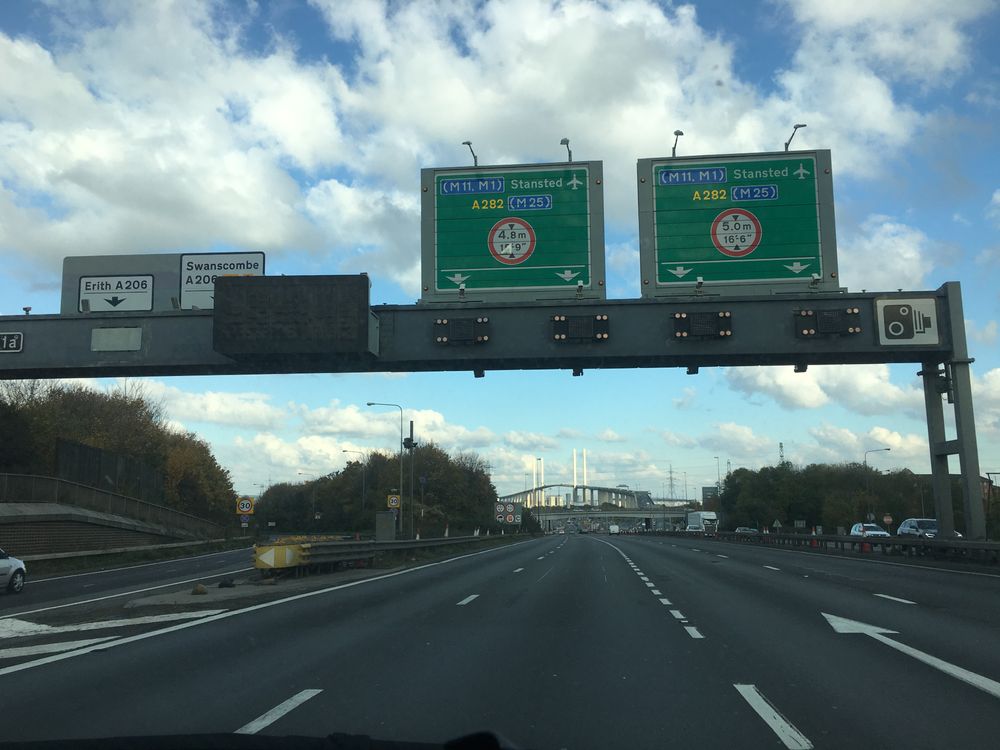 Second gig of this run of Christmas shows in High Wycombe. A fairly routine drive up to High Wycombe from Kent, apart from the fact that I opened the car window and a bit of grit flew into my eye and with nowhere to stop, I had to drive 10 miles, squinting into the autumn sunshine with one hand clasped over the side of my face until I could pull over.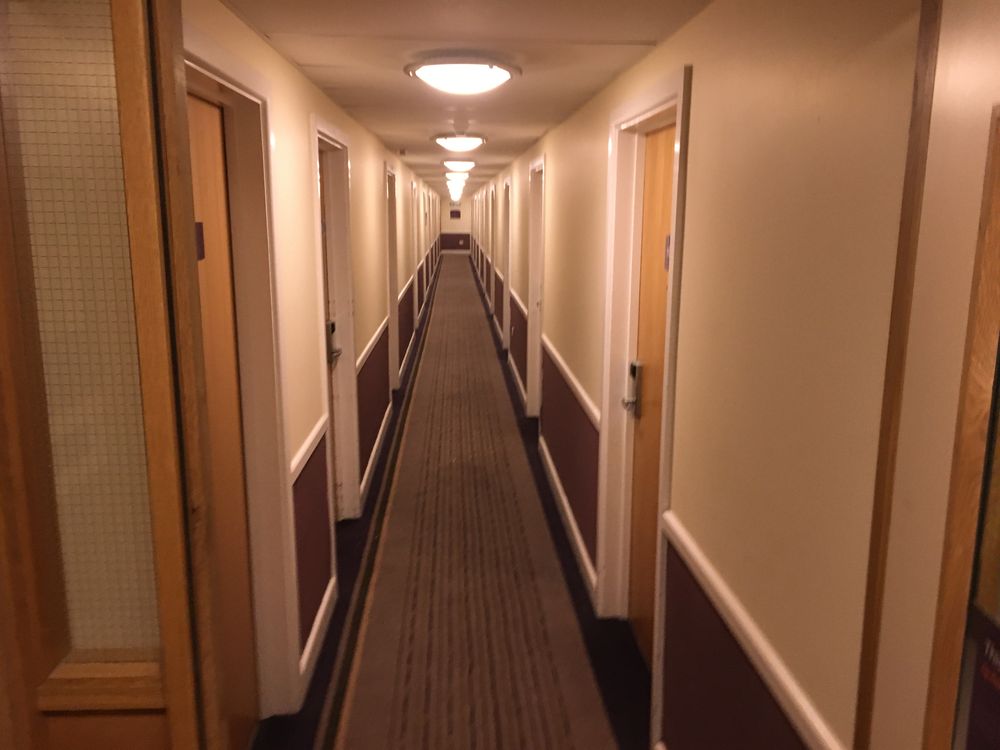 Hotel Schmotel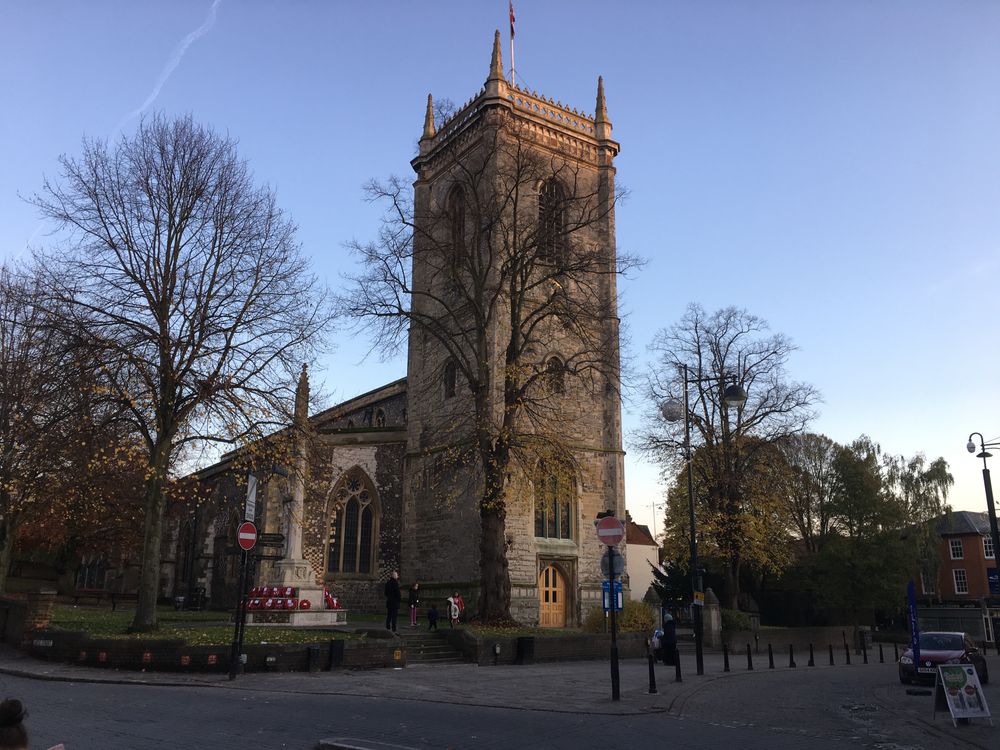 High Wycombe is quite an old town, with lots of historic buildings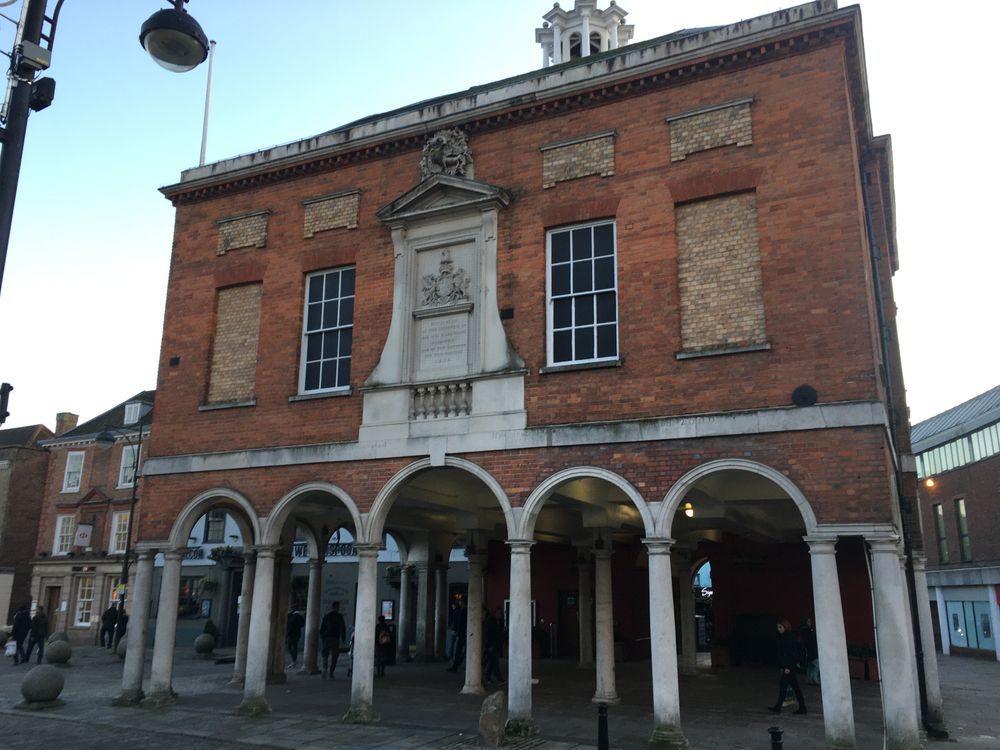 But like a lot of London satellite towns, there are a loads of kids (or youngsters, as they used to be called) kicking their heels in the centre, probably because there's nowhere for them to go (it's all chains etc).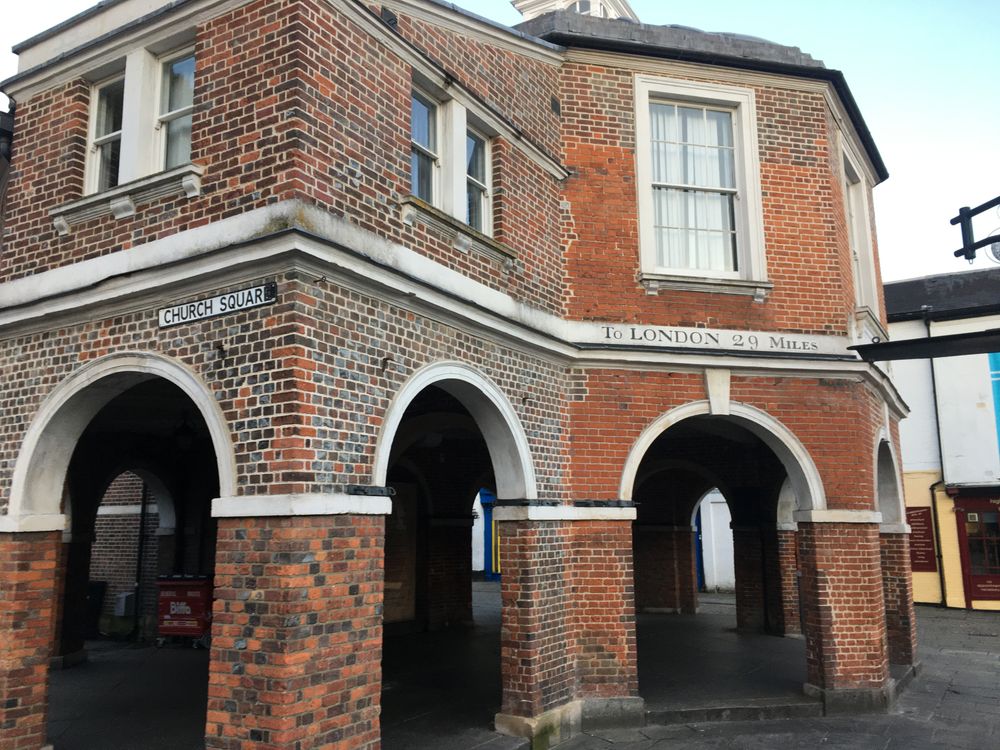 Some kind of Corn Exchange? Love the old sign '29 miles to London'.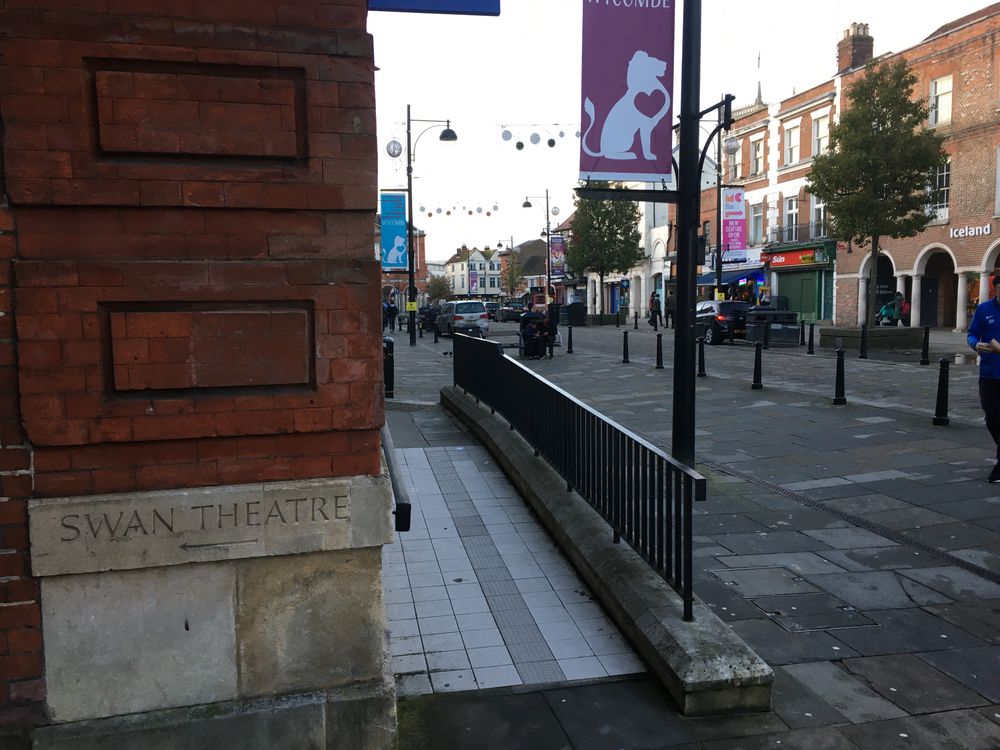 This old stone, built into the side of a bank, directed me to the Swan Theatre which instead of being an old building....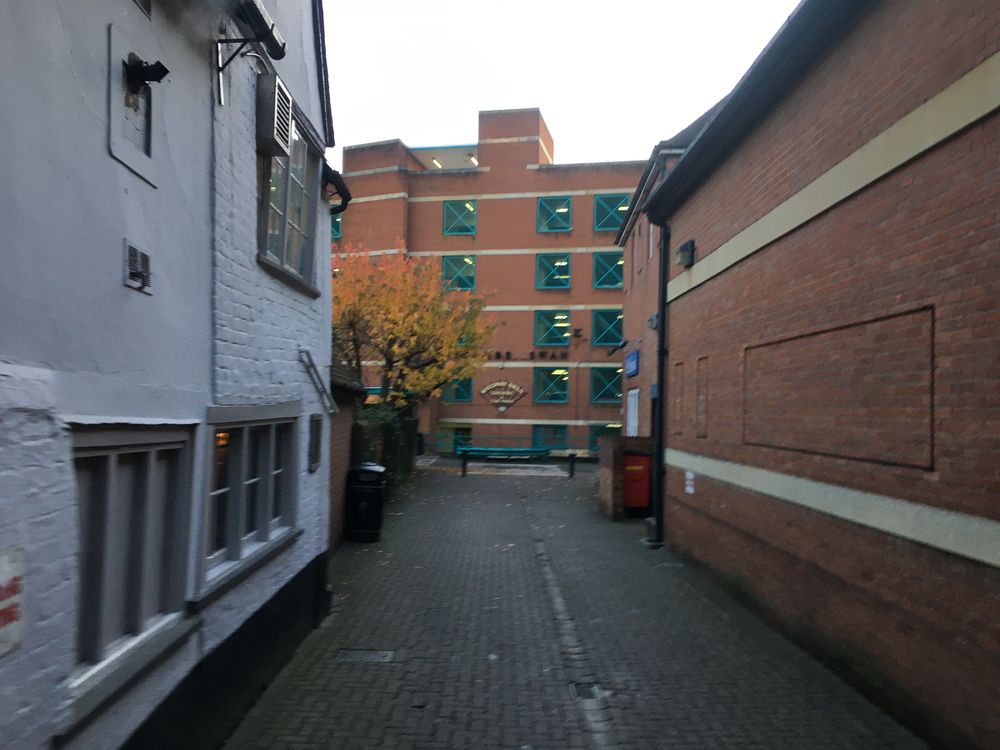 Turned out to be modern...
zzzzzzzzzz - soundcheck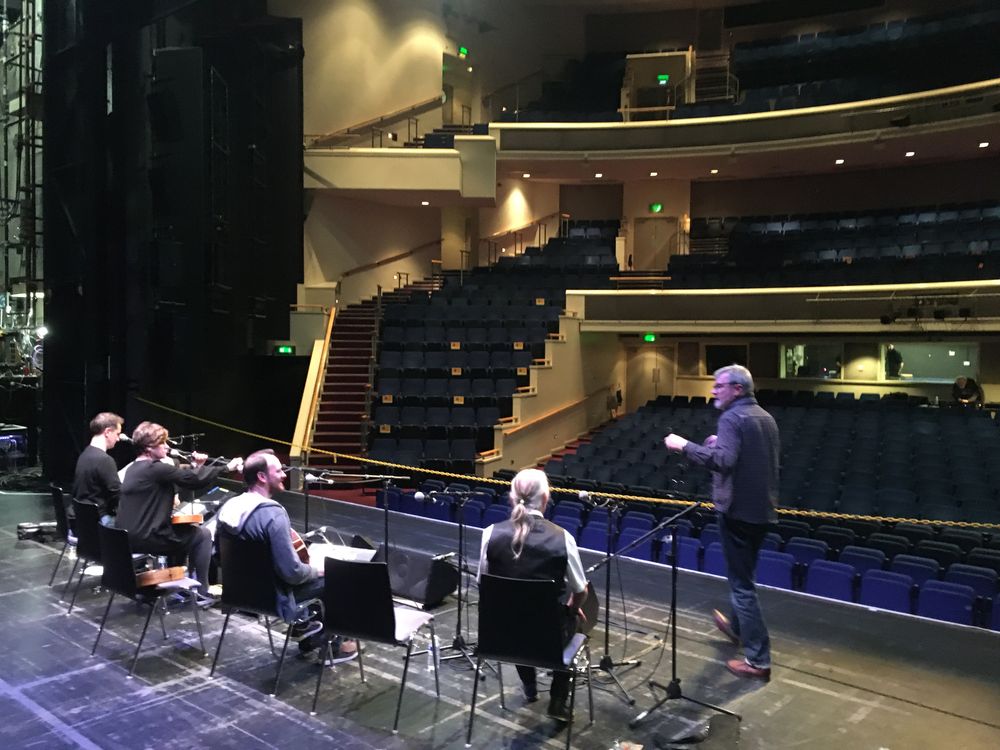 More soundcheck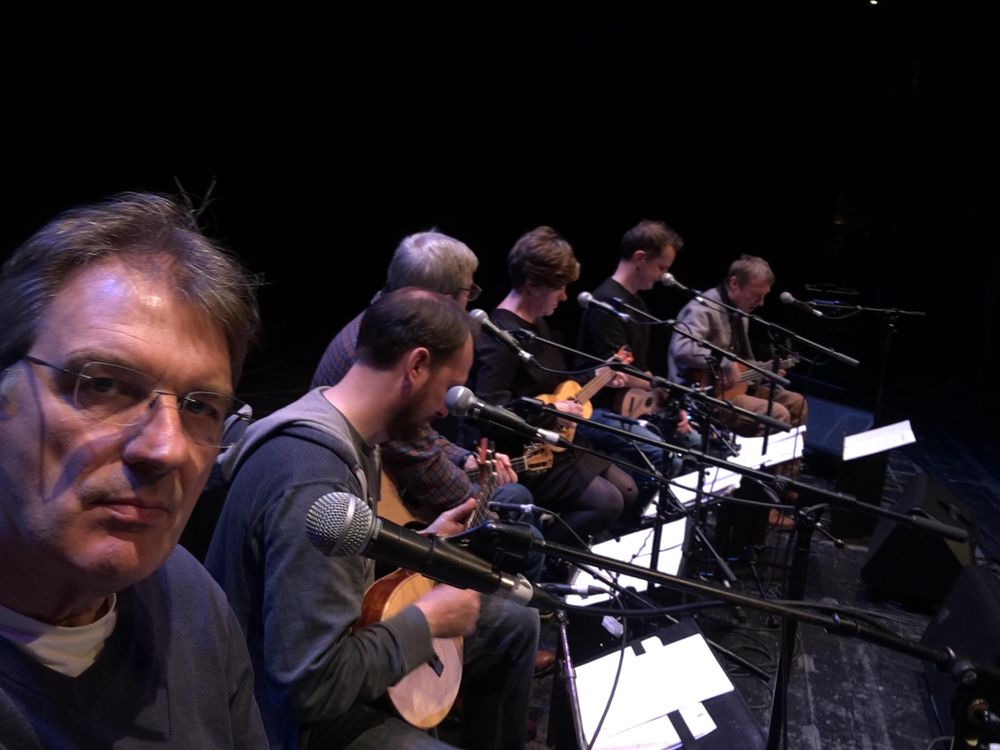 SMILE!!! - you know its gotta be done!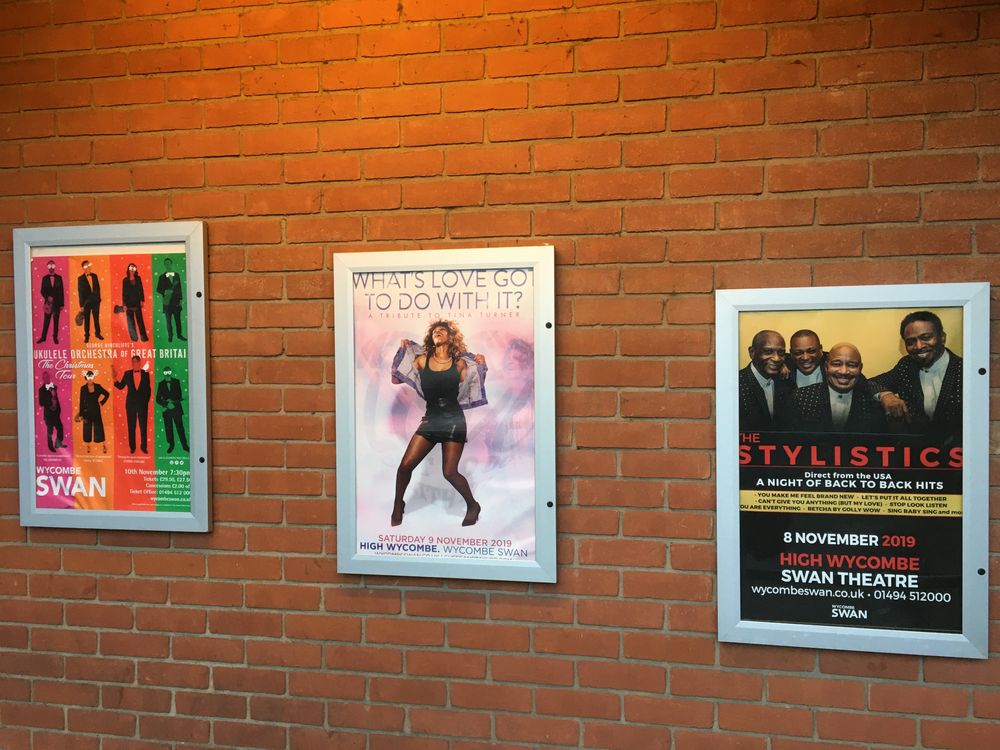 Finally, a theatre with some of OUR publicity on it! I remember the Stylistics from when I was at school - I wonder how many of the original members are in it now?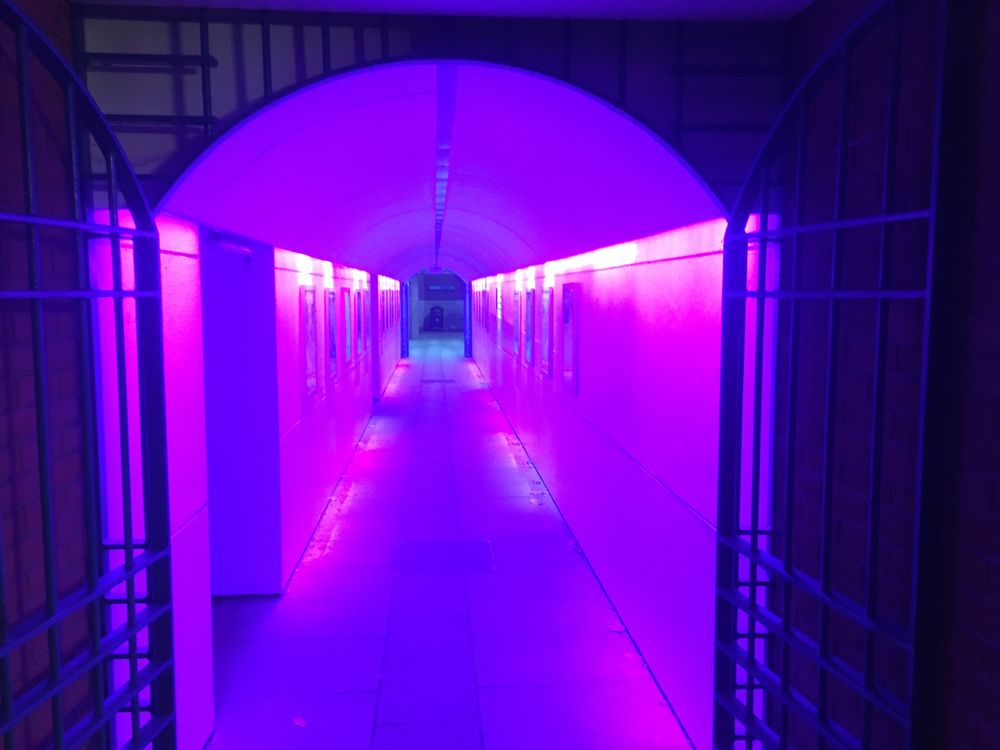 The entrance to the theatre was down this tunnel, its was pretty cold out there and the purple light added to the glacial effect.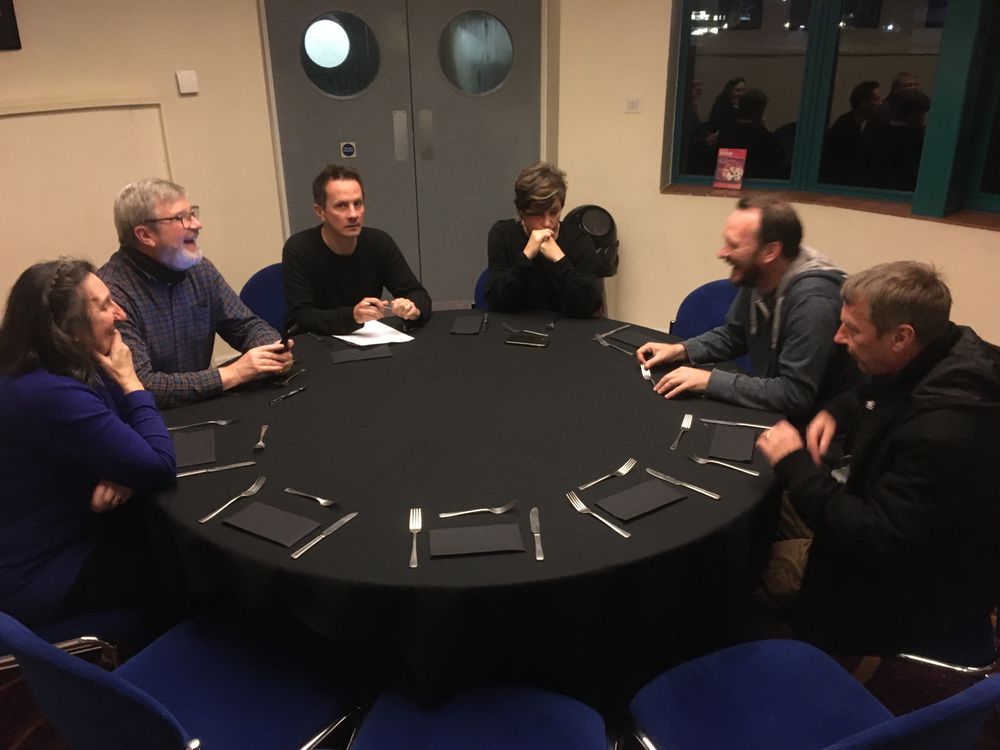 Waiting for dinner in 'The Round Room' which took ages to arrive. Some times with the Ukes, we are emailed a menu several weeks in advance and asked what our dinner preferences are. Needless to say, with all this advance warning, our dinner usually takes ages to arrive and everyone frantically scans their emails to try to remember what they ordered. Richie's wife Jenny, came along, but chose to sit and read backstage during the show (she's SMART!)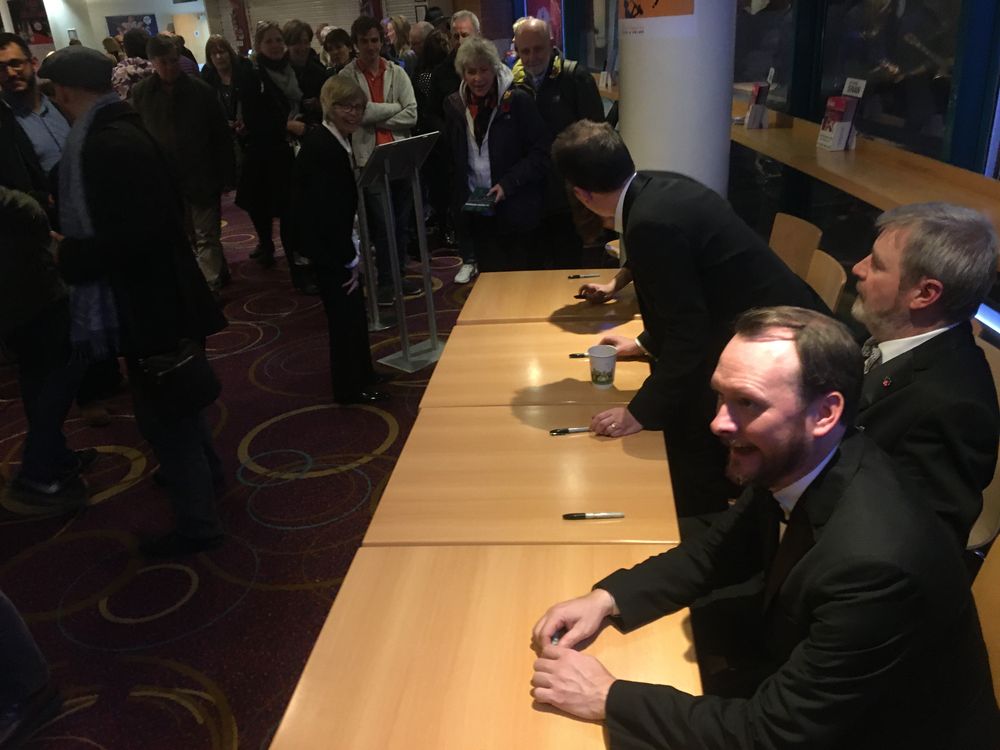 It was a good show and the theatre was full (props to the tech crew - who were all great) - lots of people brought their ukuleles for the playalong. I've noticed as I get older, long drives make my neck quite stiff and I've started doing some Paul McCartney style 'head bobbing' during the show, which loosens it up AND makes me look animated (a WIN/WIN).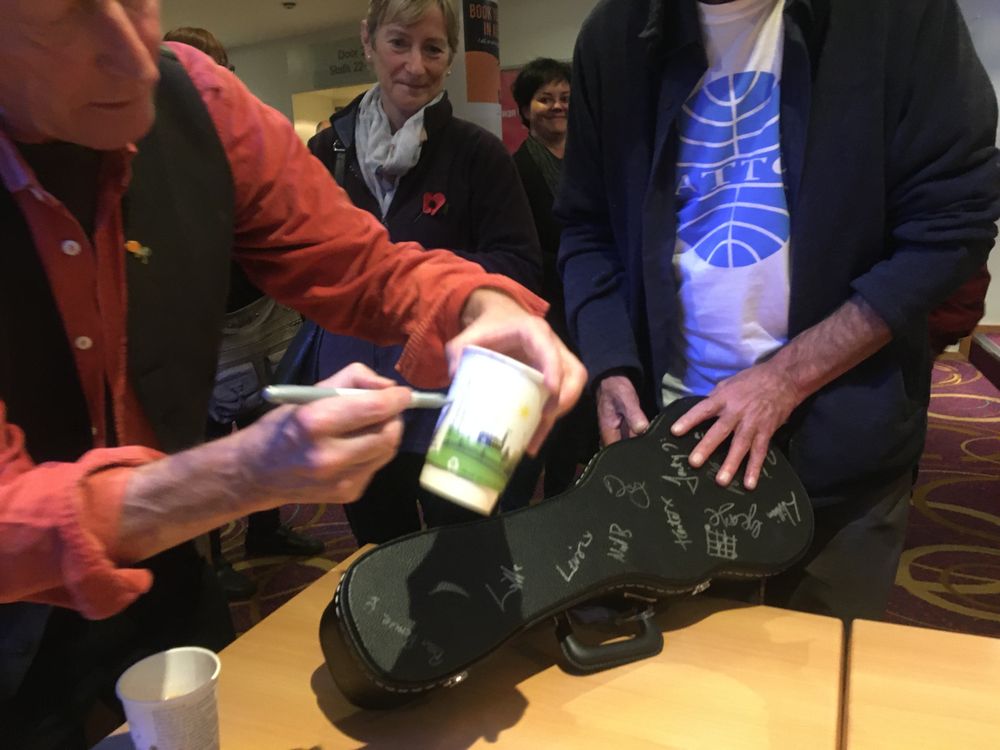 At the signing, I bumped into Eva Hofbauer, who I'd missed yesterday and had a chance to say hello, and I'd also like to salute Alun, who proudly sat in the front row wearing his Airline Toilets T shirt (sorry I lobbed your head off Alun!)
Helsinki in a couple of days, Campers - stay tuned.