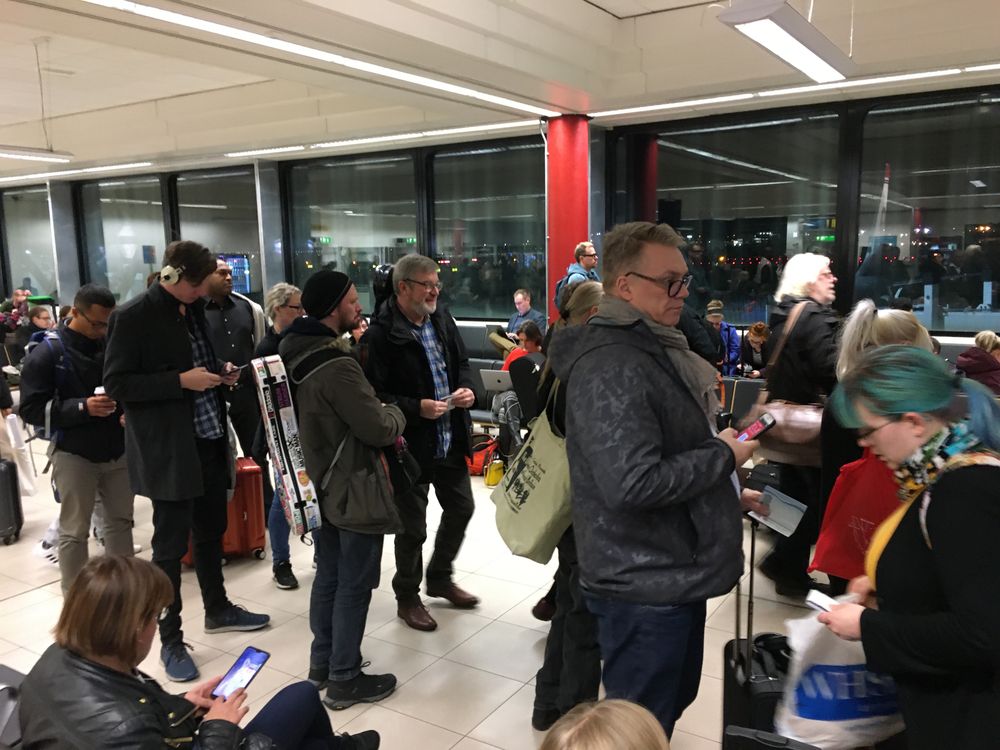 The last foreign show of the year Campers was in Finland - a one off gig in the capital, Helsinki. We've played here four or five times before, the last time in 2017 We left on an evening flight from Gatwick (the earlier flight was impracticable) and thus would spend two nights in Finland. We were without Hester, so are playing as a seven piece.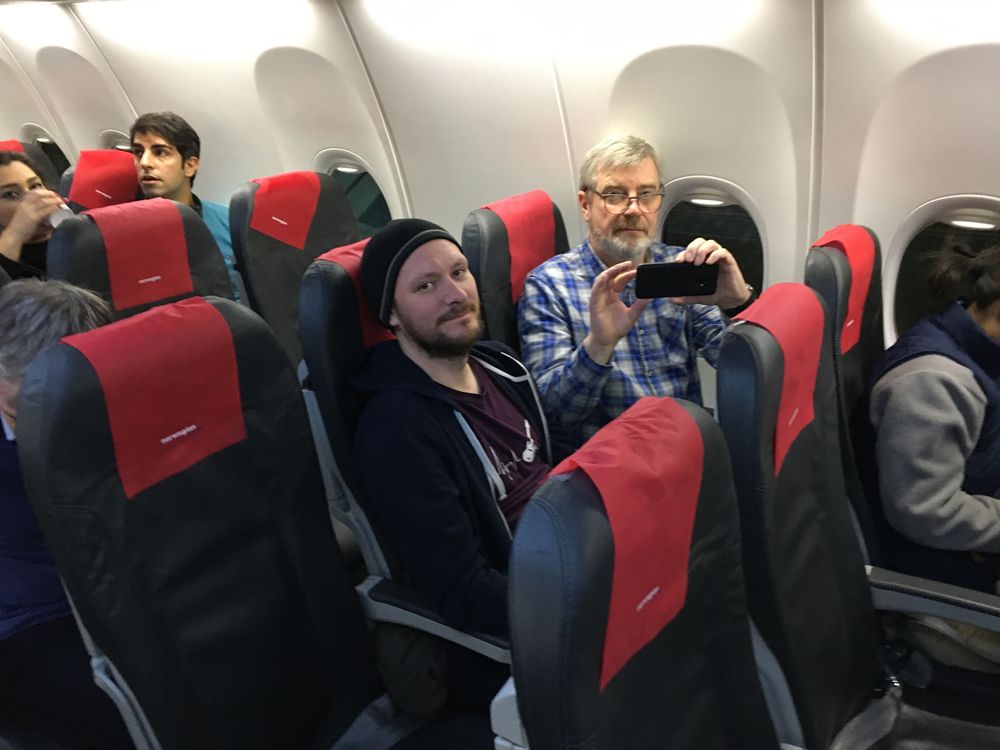 Norwegian is not a bad airline and thankfully it was not full.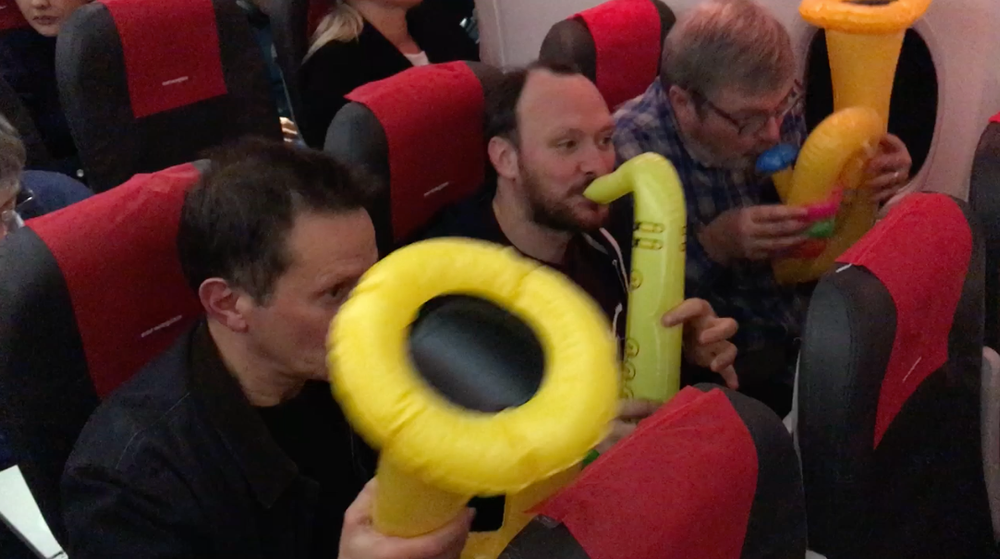 Props must go to Will, Ben and Richie, my bandmates who kindly helped out 'playing' inflatable trumpets and saxophones - a much needed clip for my next film. I sold the stewardess a cock and bull story about making a birthday video for a pilot friend and they were cool with it.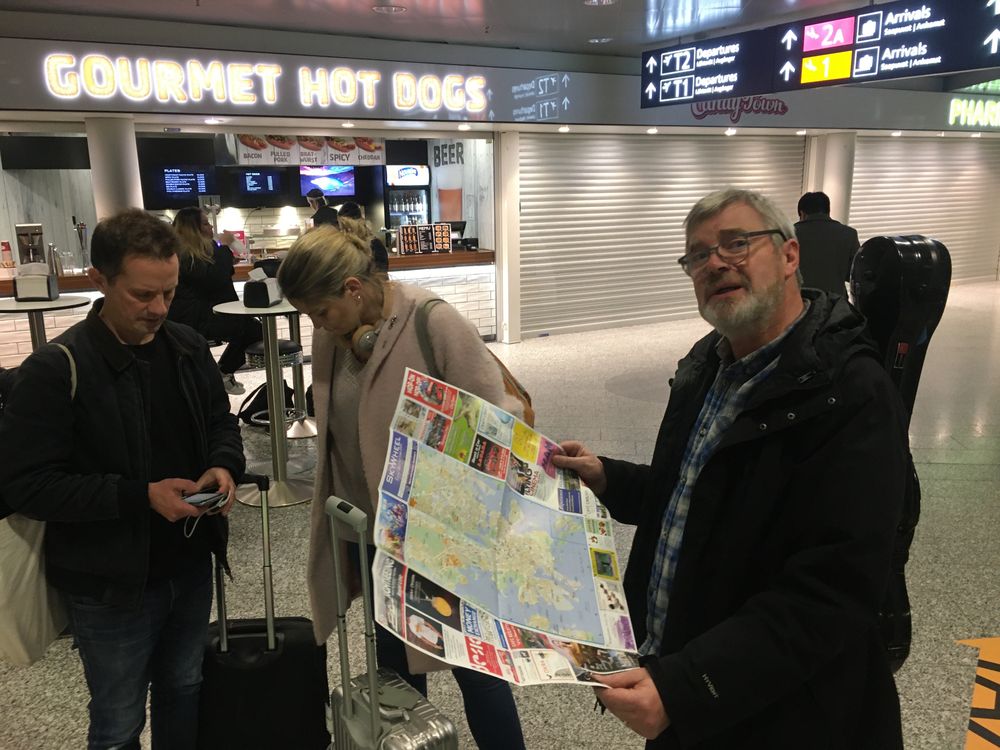 We arrived at half past eleven and needless to say Richie went out to look around and take photos. The rest of us headed straight for the hotel bar.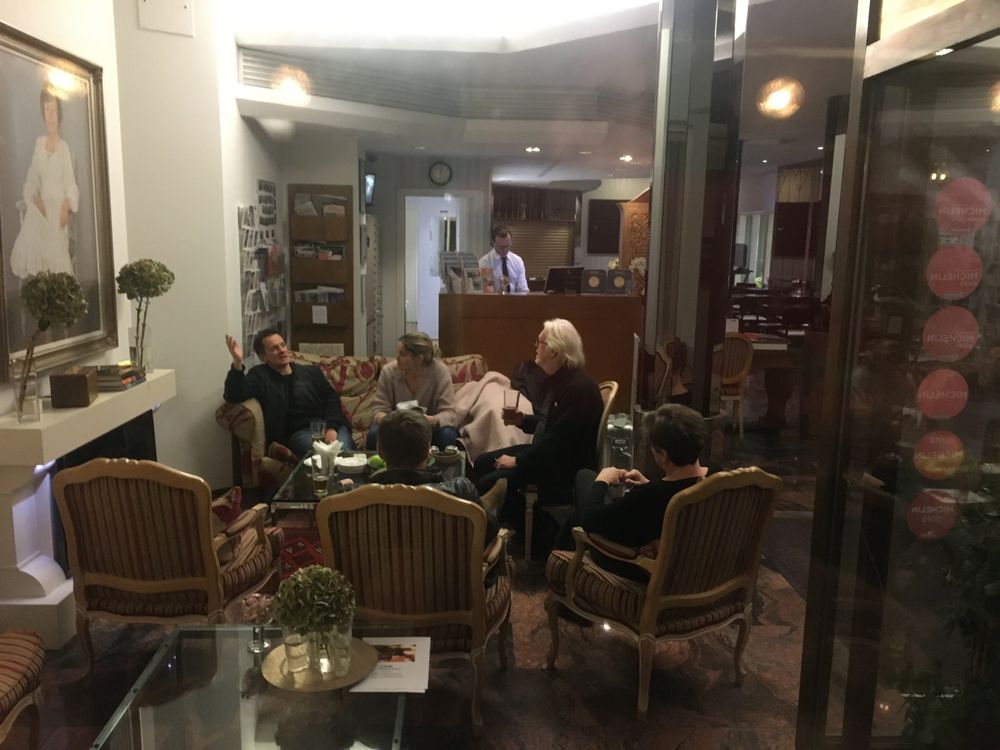 This is the hotel we stayed in last time. In Helsinki, it was pissing with rain (we could have got that back in London). Finnish is one of the most impenetrable languages in Europe and its taken Rowan (our promoter and a South African) 10 years to learn it with any degree of fluency.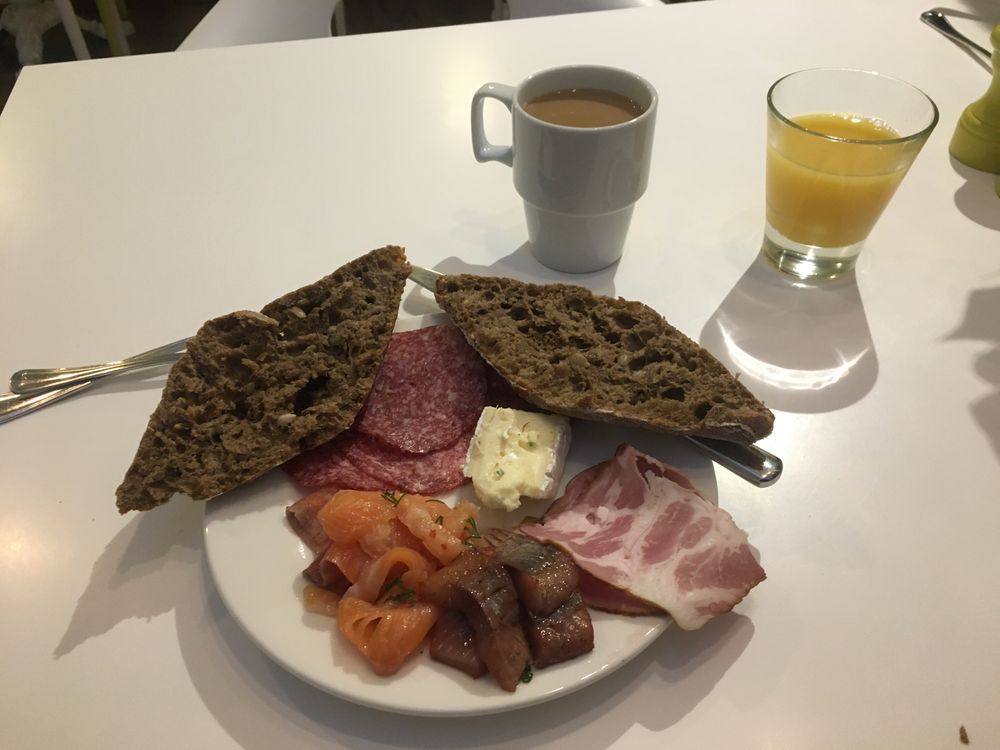 After a perfectly dreadful nights sleep, I woke and went down to breakfast to get stuck into those pickled herring!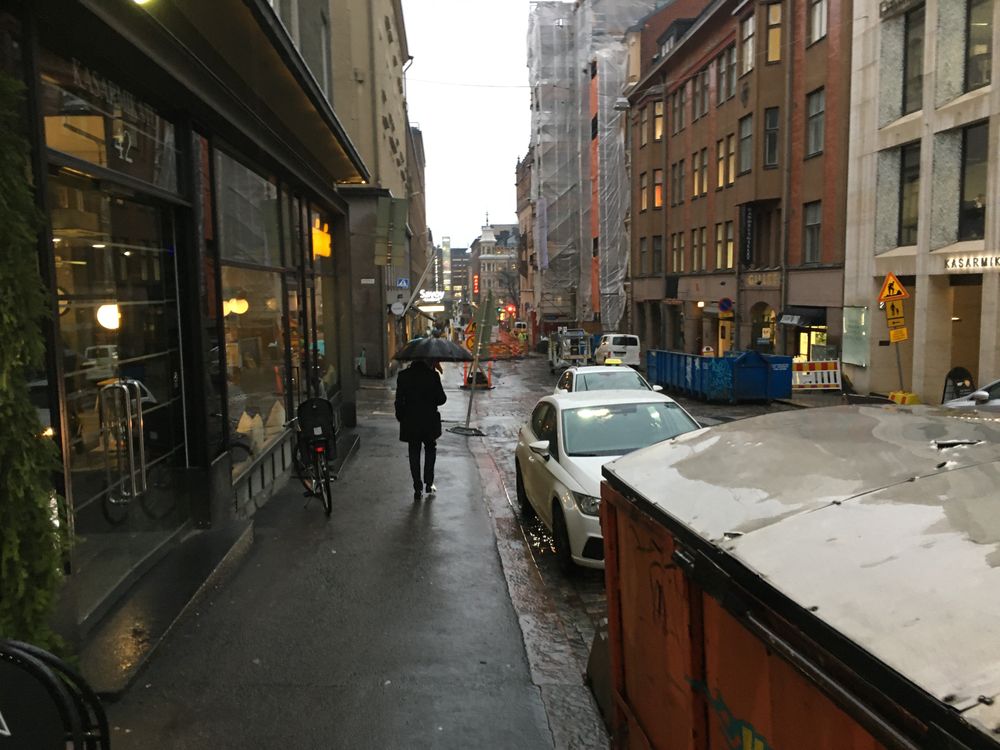 According to promoter Rowan, it was snowing the day before we arrived, but it had turned to rain - which continued raining the entire duration of our stay. The Savoy theatre is on the left hand side of the road further down.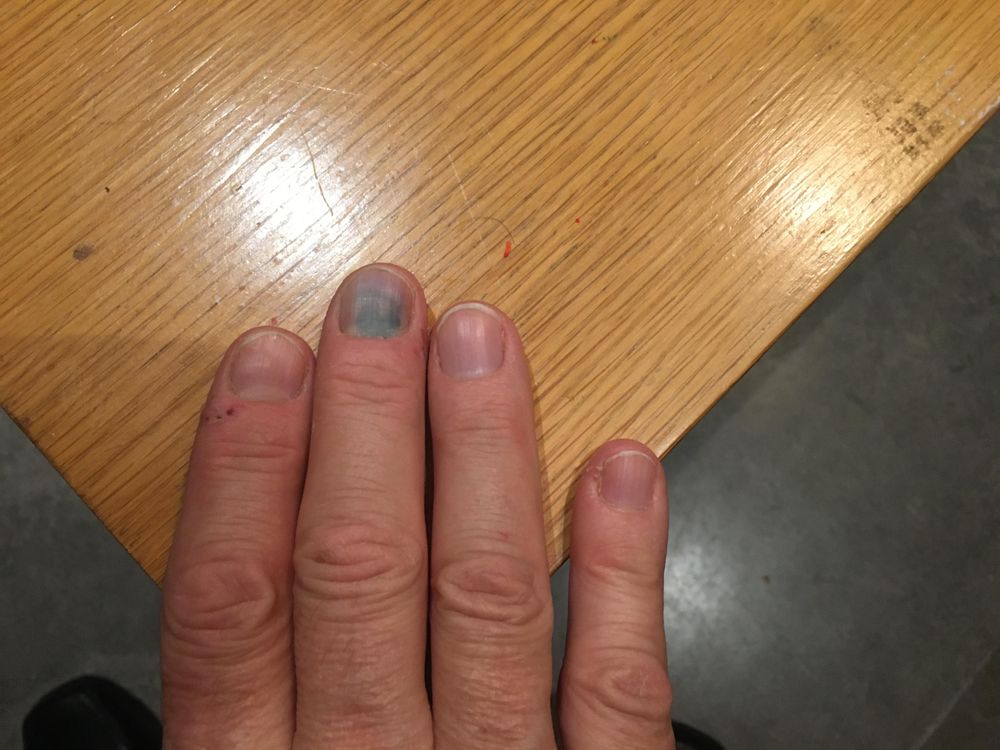 Going up to my room after breakfast for a nap, I was so zonked that I didn't notice an obstruction, preventing the room door from closing. After much banging, it was only when the pain became unbearable I noticed the obstruction was my left hand middle finger - I guess I won't be doing much picking tonight.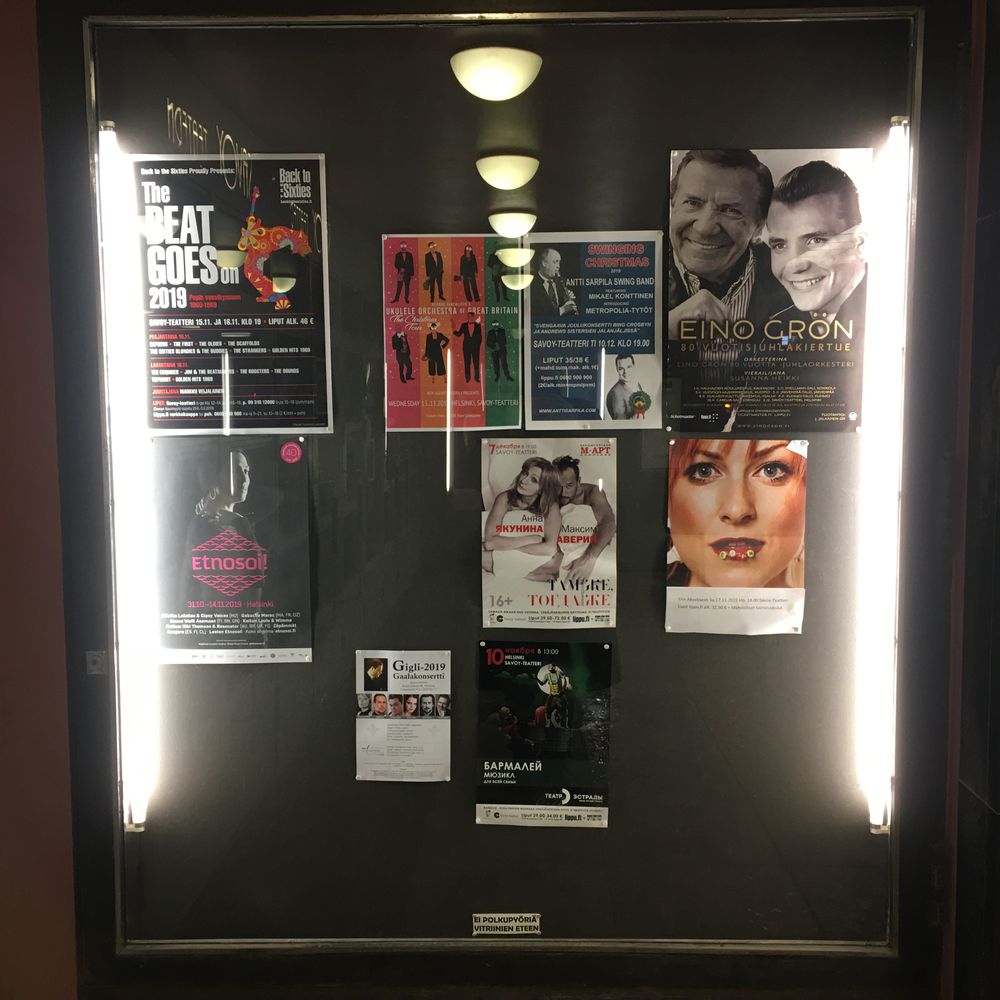 Publicity for our show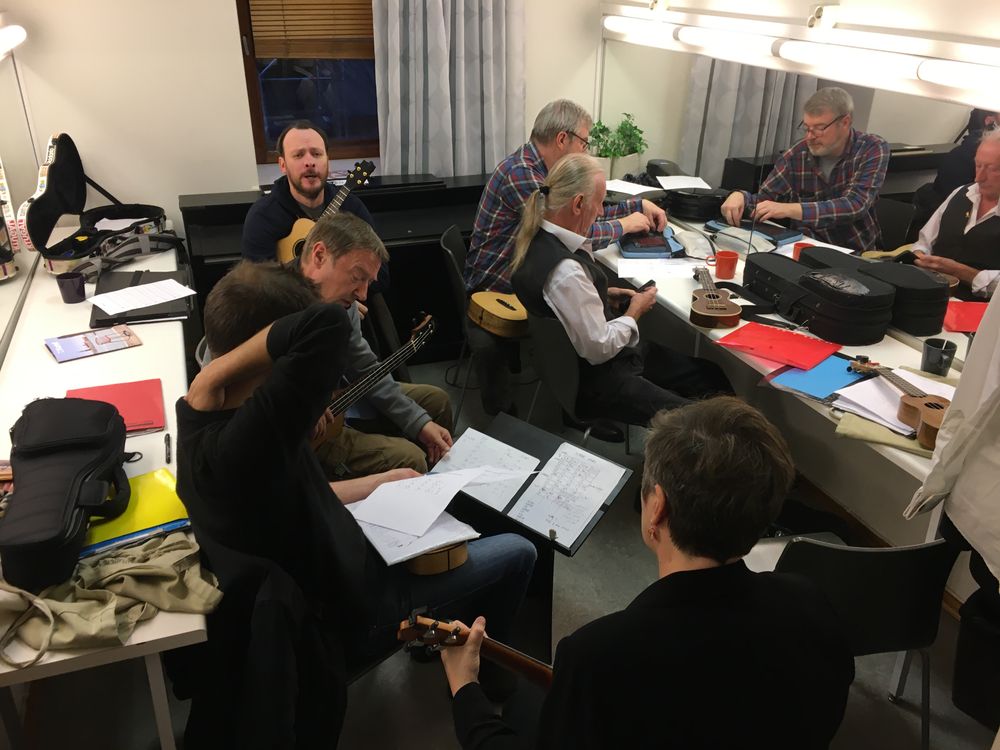 The band rehearses Sibelius' 'Finlandia' for the evenings performance - this tune is hugely popular in Finland and Sibelius is the countries most celebrated composer.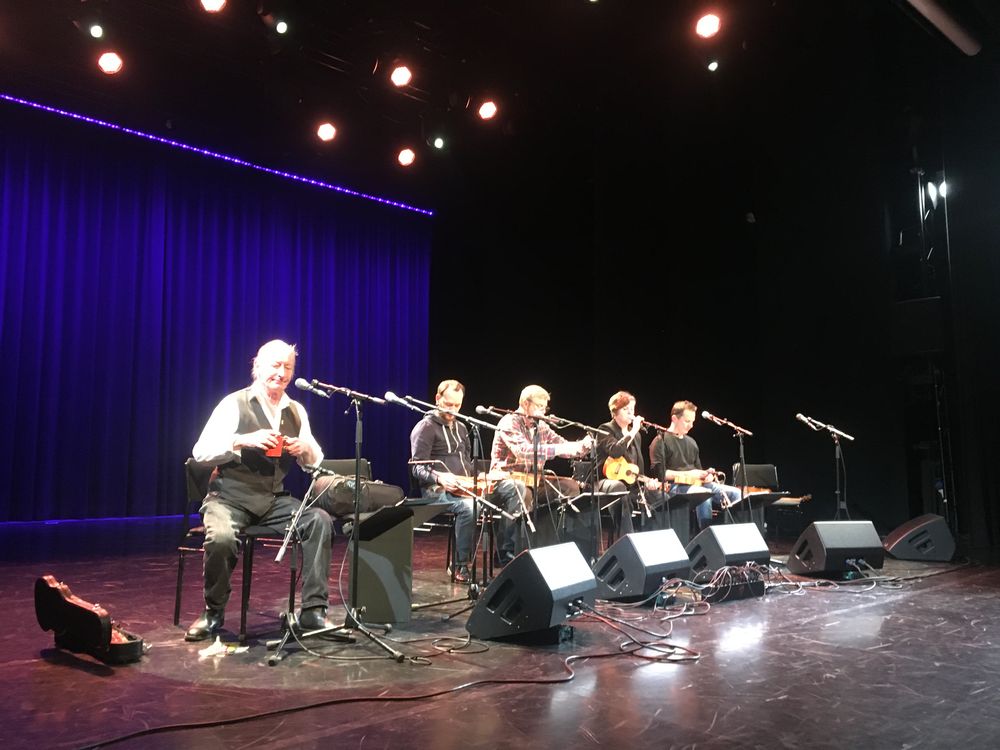 Soundcheck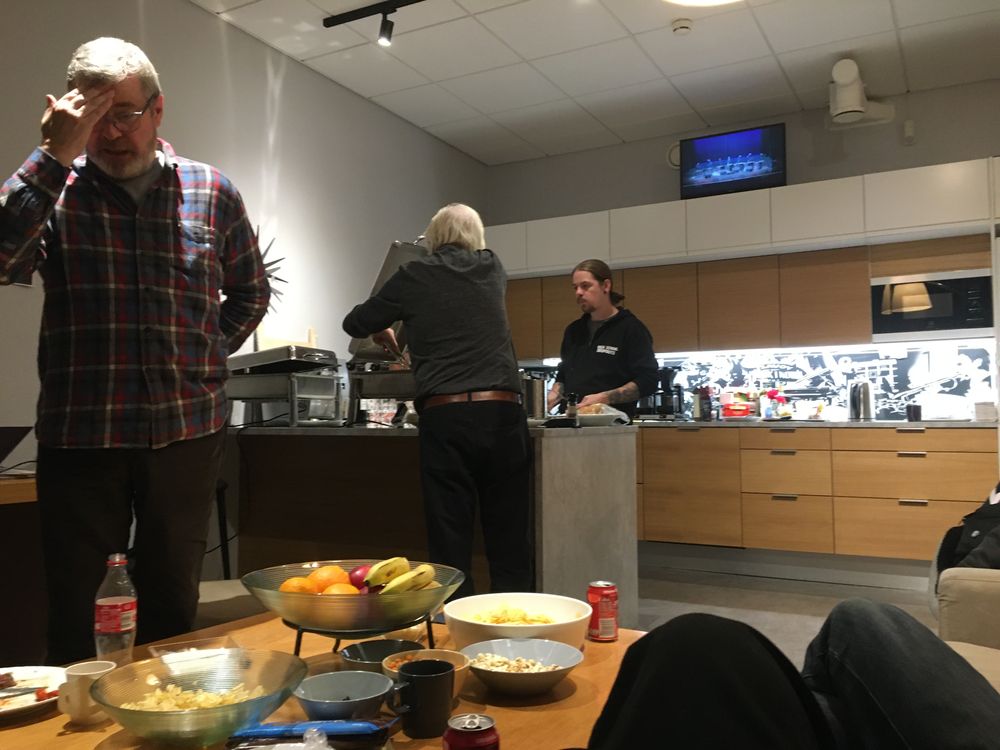 Relaxing backstage - promoter Rowan on the right.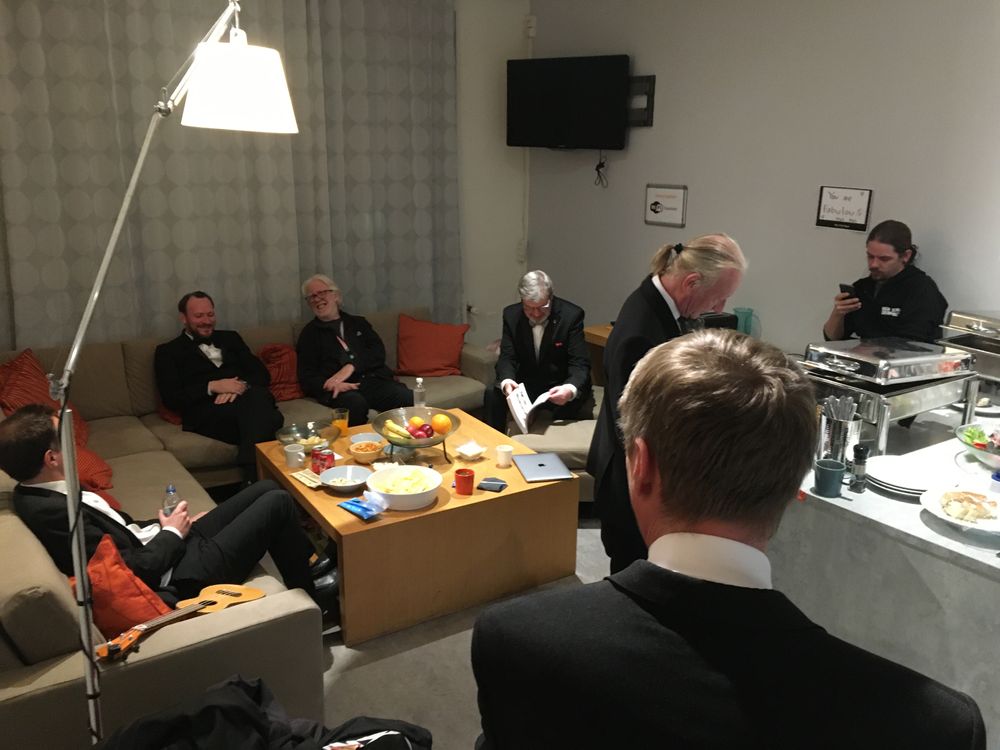 and taking it easy at half time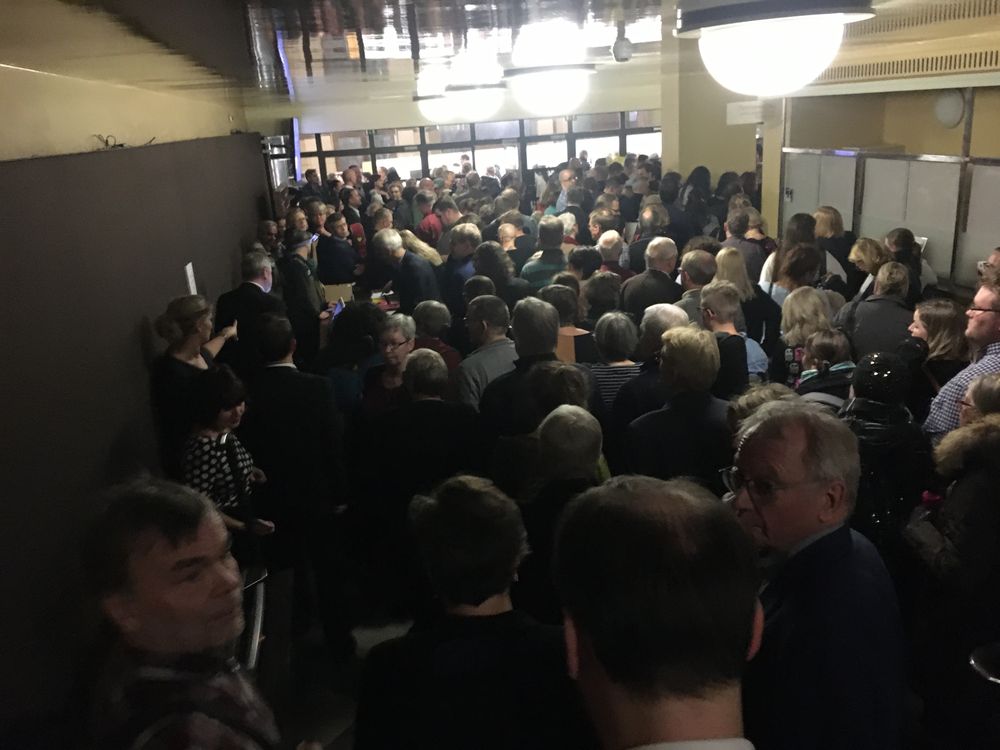 Signing after the show 

And this is Helsinki at 5.30 in the morning! I had to leave on the early flight to get back to London ahead of the rest of the band. We're back on the road in 10 days time Campers, with two shows in Bath, see you then.