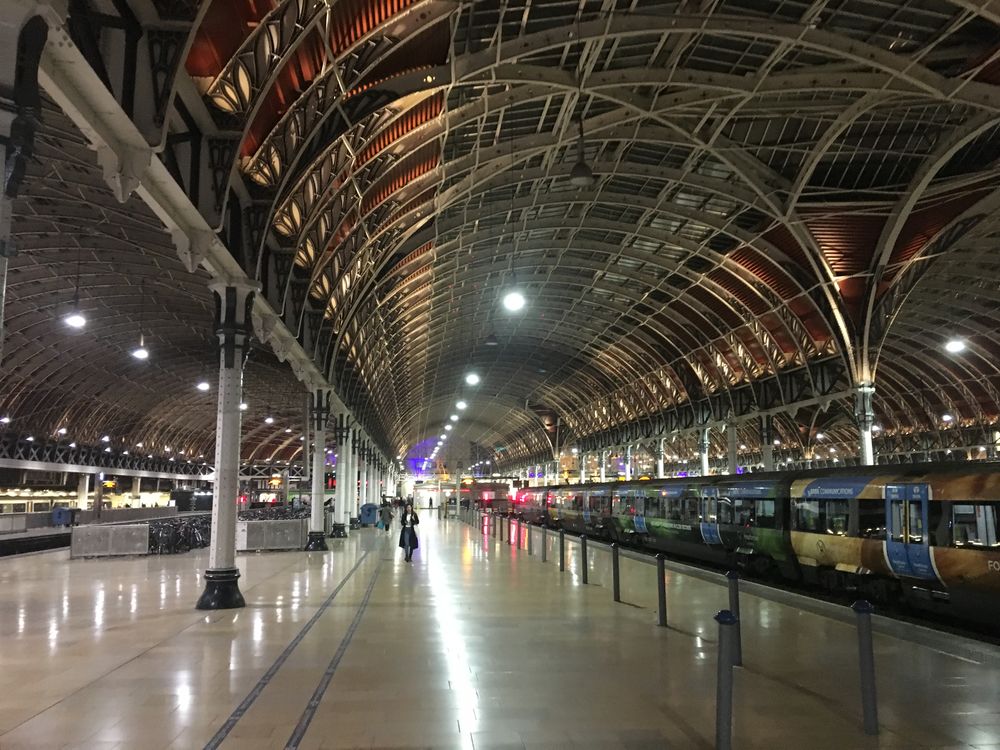 Paddington Station on the way to Gloucester
This year is the 30th year I've been playing the ukulele. It's pretty hard to remember what it was like back in those days in the late eighties to even buy a half decent instrument. Most music shops didn't sell them and the few that did, mostly sold "Larks" - cheap Chinese imports that usually had bad intonation.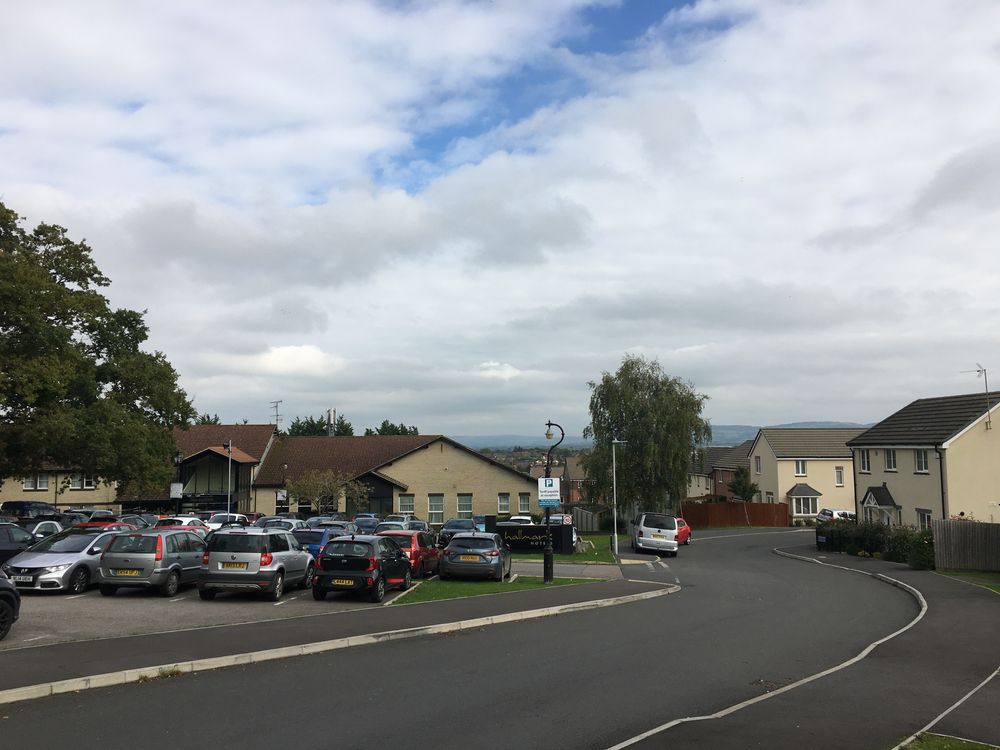 Hallmark Hotel, Gloucester
Nowadays its practically impossible to go anywhere in the world without stumbling over a ukulele group or bunch of players, and the ludicrous concept of actually earning your living strumming one of these things has turned into a reality for many people. 
Some of these people are Matt Warnes and his partner Diane, who, along with Andy Webster, publish Uke Magazine, perform in the League of Ukulele Gentlemen and run weekends such as this one, which we were playing for the second time this year. Their umbrella organisation is called World of Ukes. I can't say I'm terribly familiar with Gloucester, other than its the home town of former serial killers Fred and Rosemary West - but thats where the gig was and so off I went on the train.
So while its true that I've been playing the ukulele for 30 years, semi professionally for 20 and full time for the last 10 years - I have long ago ceased to be an enthusiast - I consider it primarily the instrument on which I play music (of course I still enjoy playing - its the travelling which is going to kill me eventually!). Being at a conference to play, where everybody knows who you are  - is certainly a bit strange, my primary aim was not to talk too much about ukuleles! Here, for example, is the breakfast room where it was quite important to find a quiet place to sit and NOT talk about ukuleles! Fortunately I was able to sit down at the table occupied by Matt and Mike Krabbers and his partner (more professional uke peeps) who I asked if they ever got 'uke fatigue' - they admitted they did (from time to time) but didn't want to talk about it understandably.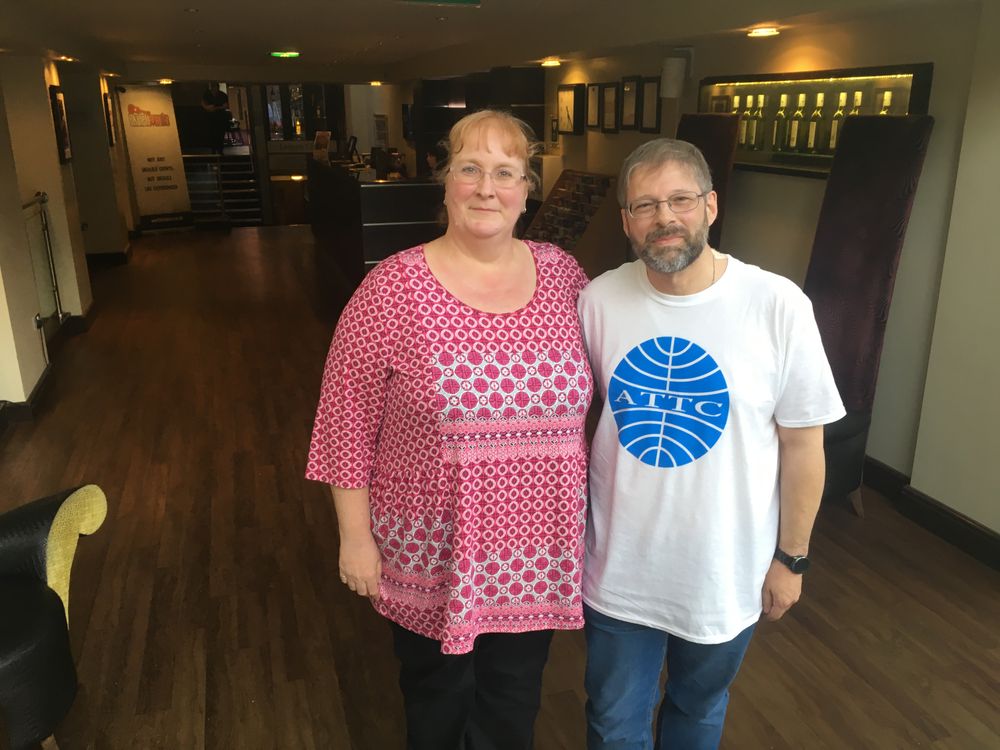 It was also good to see my old friends and long time UOGB fans Doris and Klaus Weiss who had made the long journey from Germany to soak up a bit of the autumn sunshine, play a bit of ukulele and see the UOGB play for the umpteenth time!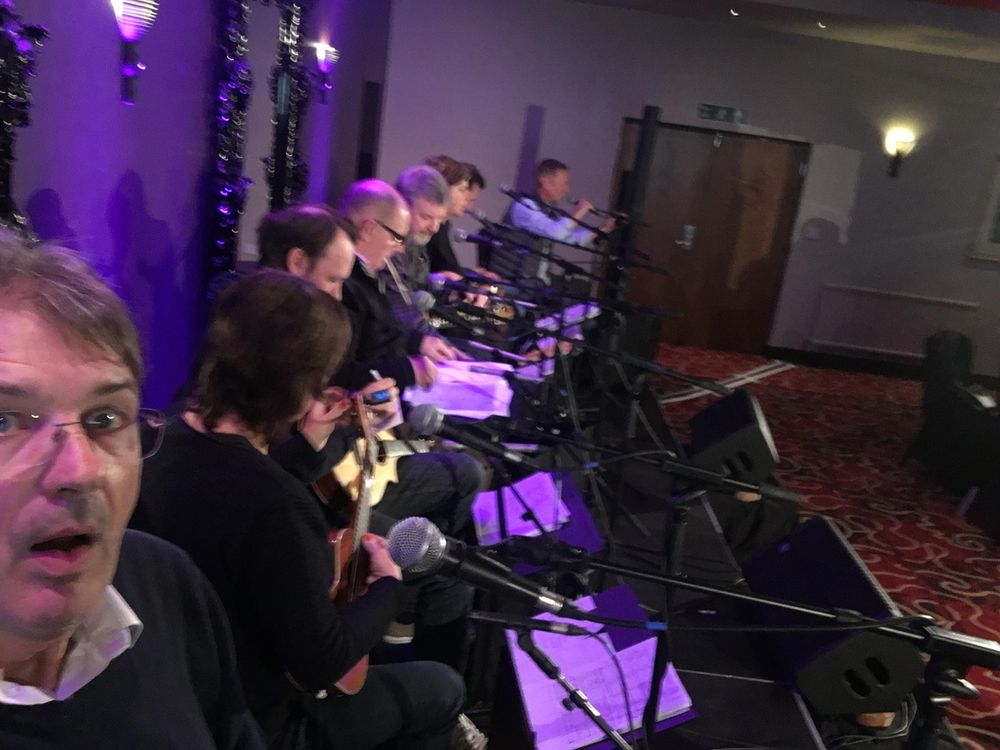 We were back with bandleader George too, who has largely given up globetrotting, but who was at the conference and played with the band - always great to have him back!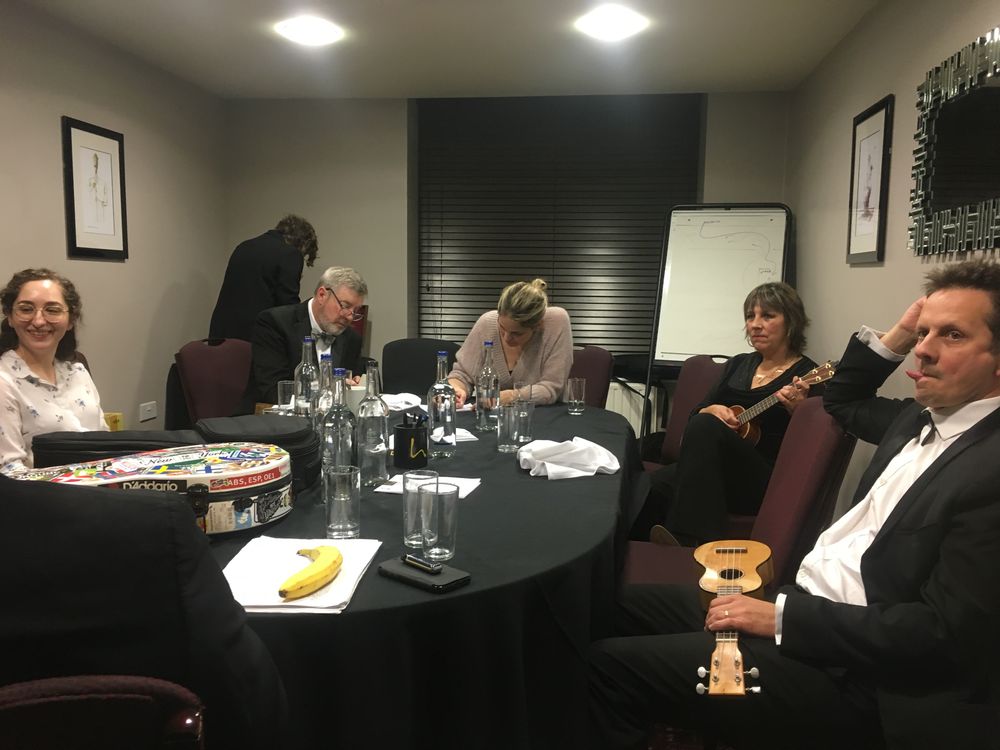 On the left is Laura Currie  - she will be depping with us on our upcoming tour of China (later in October) having been talent spotted by George at a recent uke festival - she is an excellent player and good singer and generally quite mellow - which is always an advantage on tour. She is also MUCH younger than us (early twenties) however walking into an international touring act like ourselves (yawn) must be quite intimidating so we did our best to put her at her ease. We were scheduled to rehearse for the upcoming tour over the weekend, as its very difficult to get the band to rehearse as we all live in different places - so we organised a room. Here we are preparing to play the show on Saturday evening.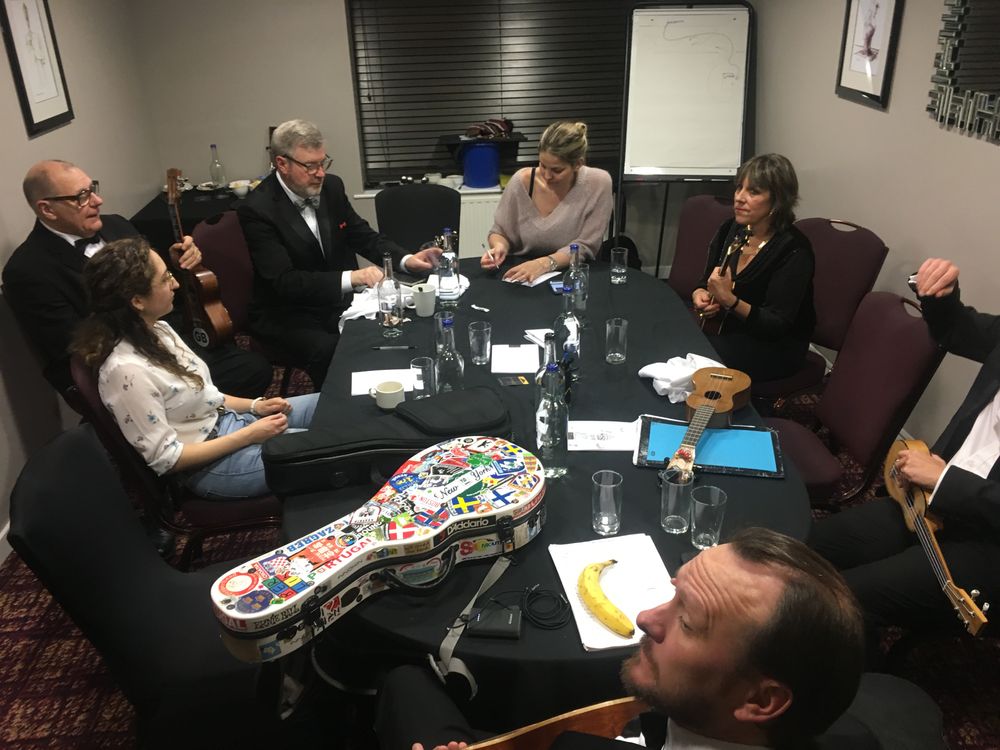 The show went over really well - despite the band having swelled to nine (with the addition of George) - we also played some old jazz numbers which we hadn't done for a while.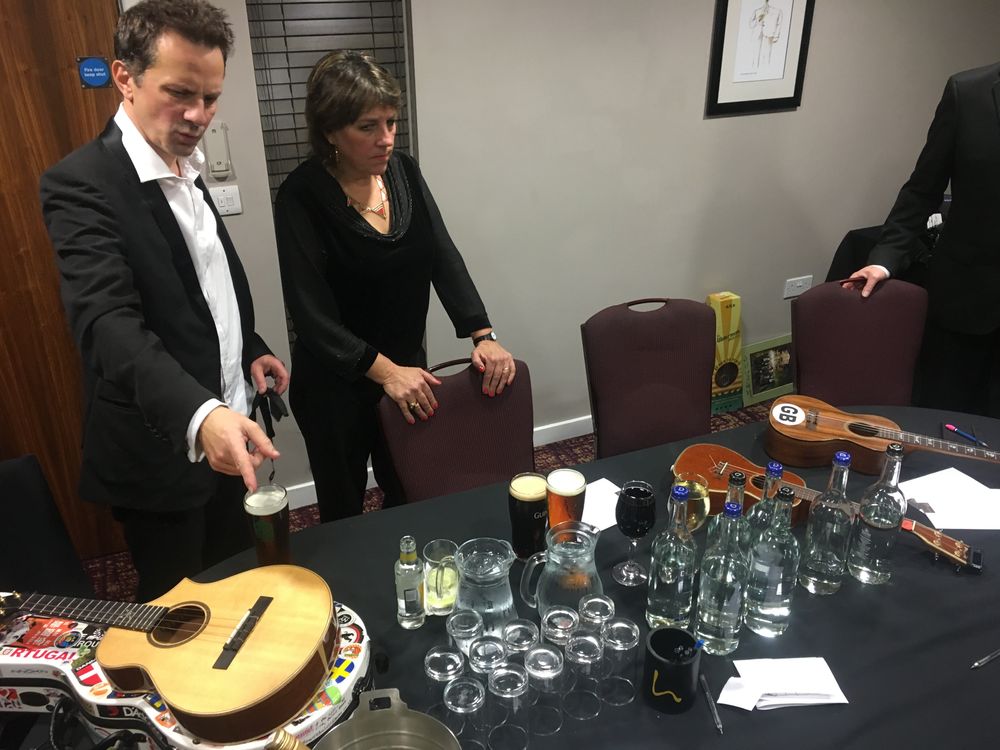 And here we are getting out drinks in at the end of the show.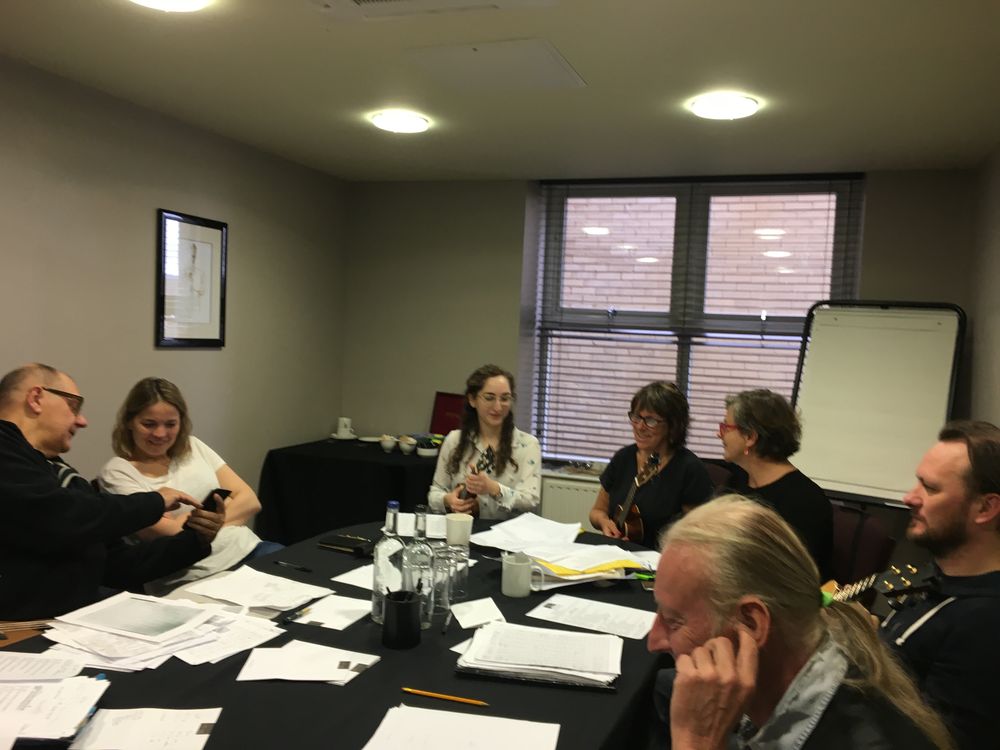 So the next day we rehearsed and rehearsed and also shot a little film for out Christmas shows back in the UK in November and December - the dates are all on the Ukes website.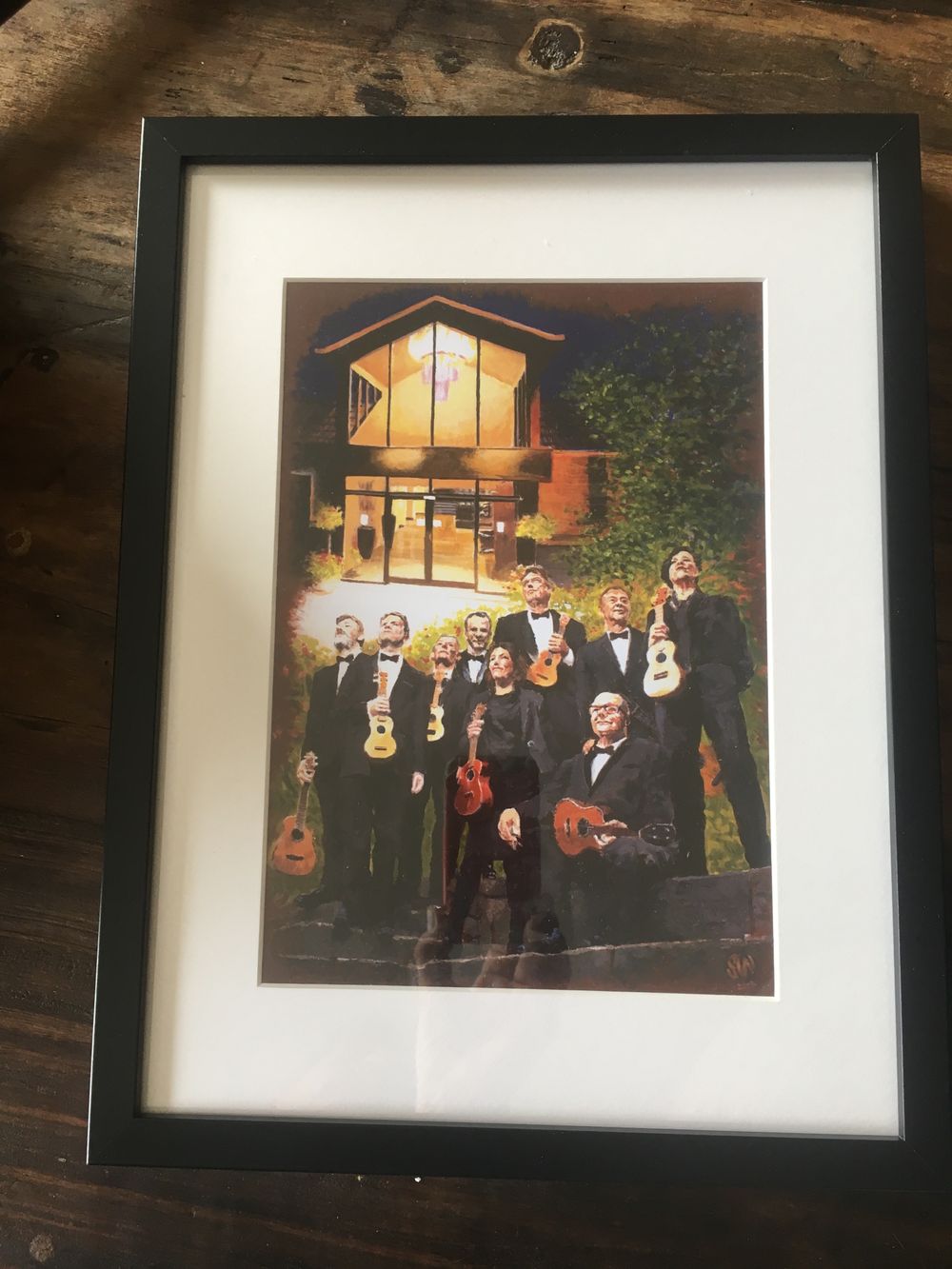 So when  it was all over we left on Sunday evening for the long journey home (for some of us) clutching a gift from organiser Matt (painted by his Dad) - Cheers Matt....