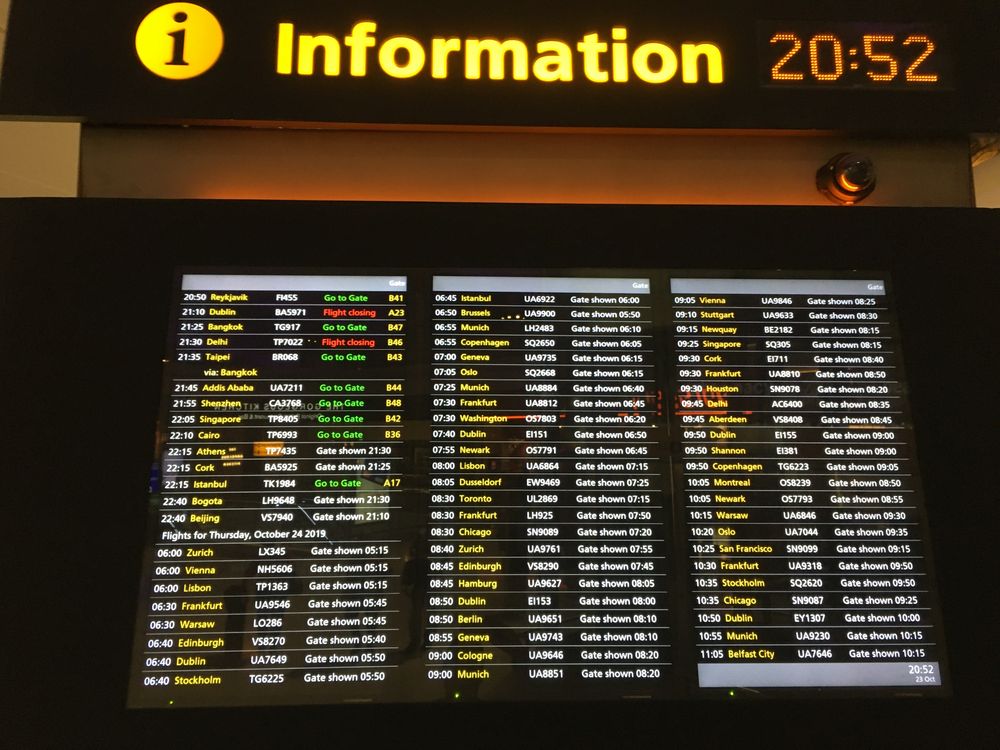 Well Campers, here we are back at Heathrow airport for the long flight to Shenzen in China - it's a short tour, just 3 gigs and a workshop - there was a further gig in Langfang, which got cancelled due to some technical difficulty at the venue, meaning we will be here just over a week.  I've never been to China, so it will be an interesting experience.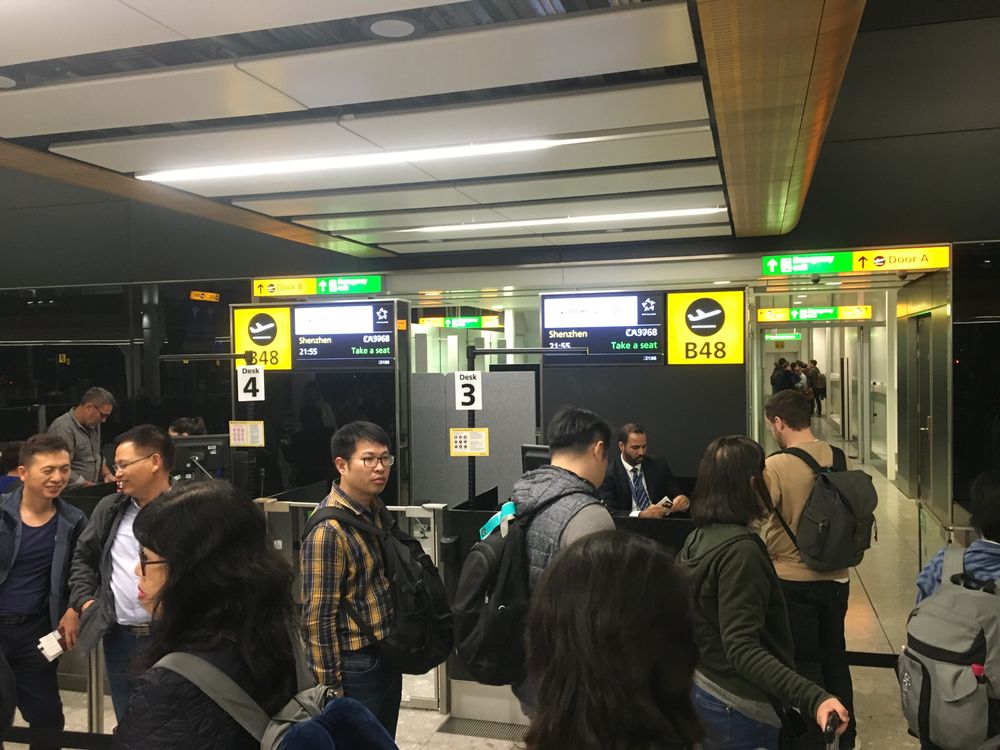 Queueing to get on the plane - the flight was twelve hours.

After some confusion over seats (the Shenzen Airlines website is pretty weird for booking seats) I had managed to get a decent seat by the exits and next to my beloved airline toilets and after the meal had been served, passengers dozed and the plane flew over Uzbekistan etc - I mounted my trusty horse to sing a song of the old west.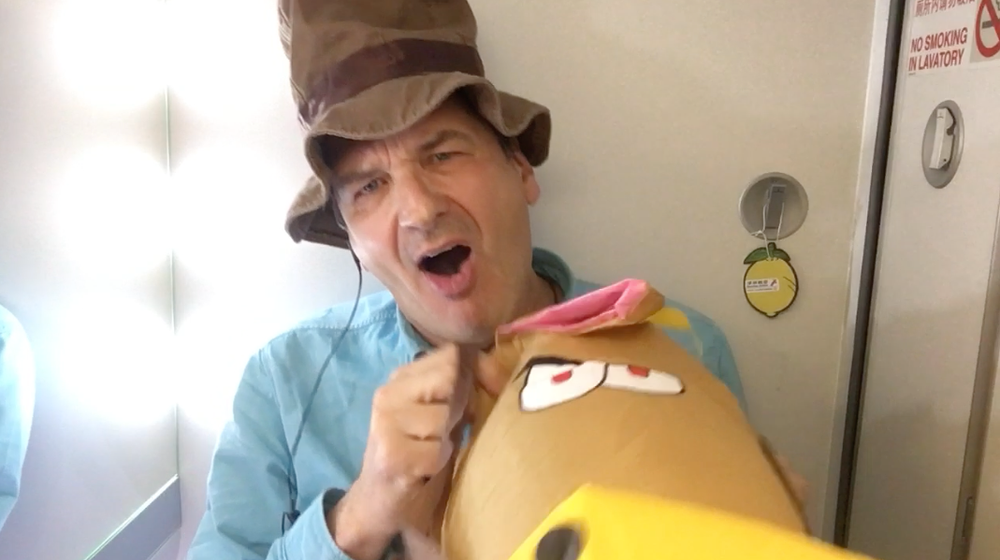 Yeehaw! - there's someting about those wide open spaces that keeps drawing me back.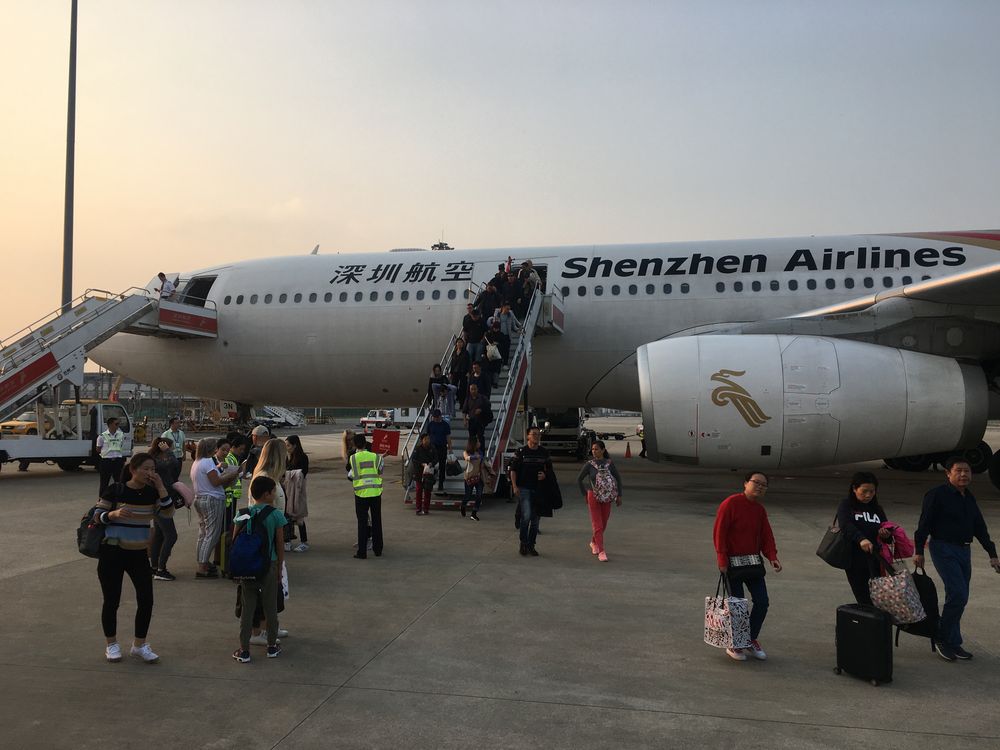 And twelve hours bum numbing hours later, plus about three hours of semi conciousness, we arrived in Shenzen at 17.30 in the evening.  One thing I notice straightway about the Chinese is that the concept of 'personal space' is very different from England. As the bus took us from the plane to the terminal building, I was standing by the door when it opened and let an old lady out first (even though she was behind me) and the whole bus followed her out, pushing past - I shall have to start throwing my weight around! Mind you China is a very populous country so I guess it stands to reason.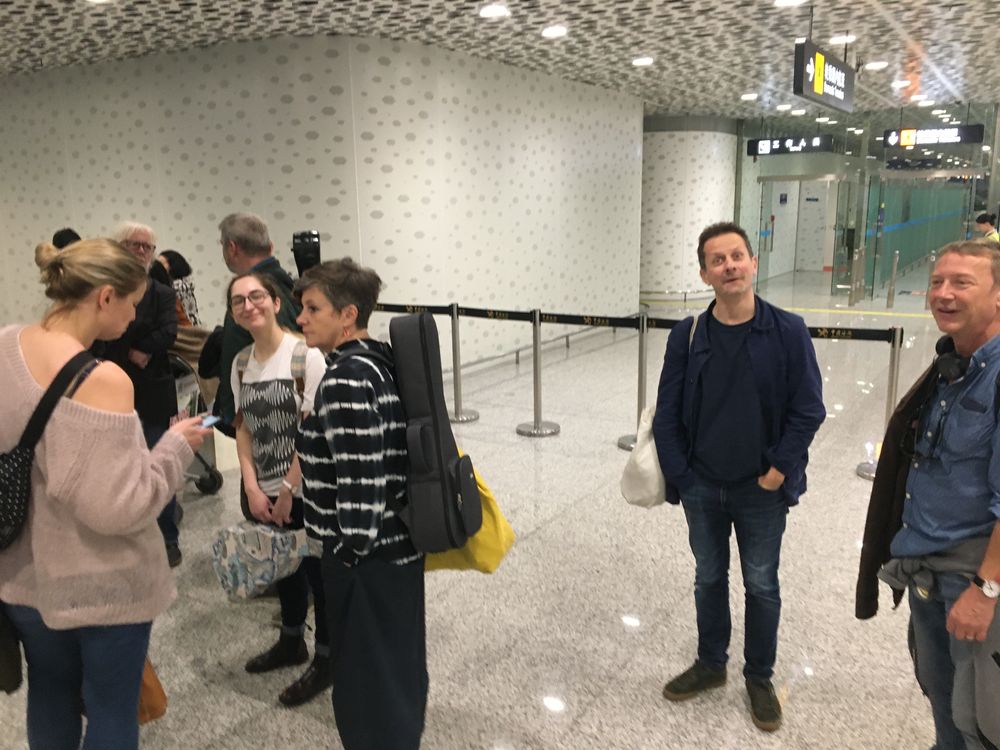 We are seven for this trip - Dave and Hester aren't with us and we have Laura Currie, who rehearsed with us over the recent Ukulele Weekender in Gloucester. The line up will be: Jonty, Will, Leisa, Richie, Ben, Laura, me and Doug is doing our sound - first gig is tomorrow.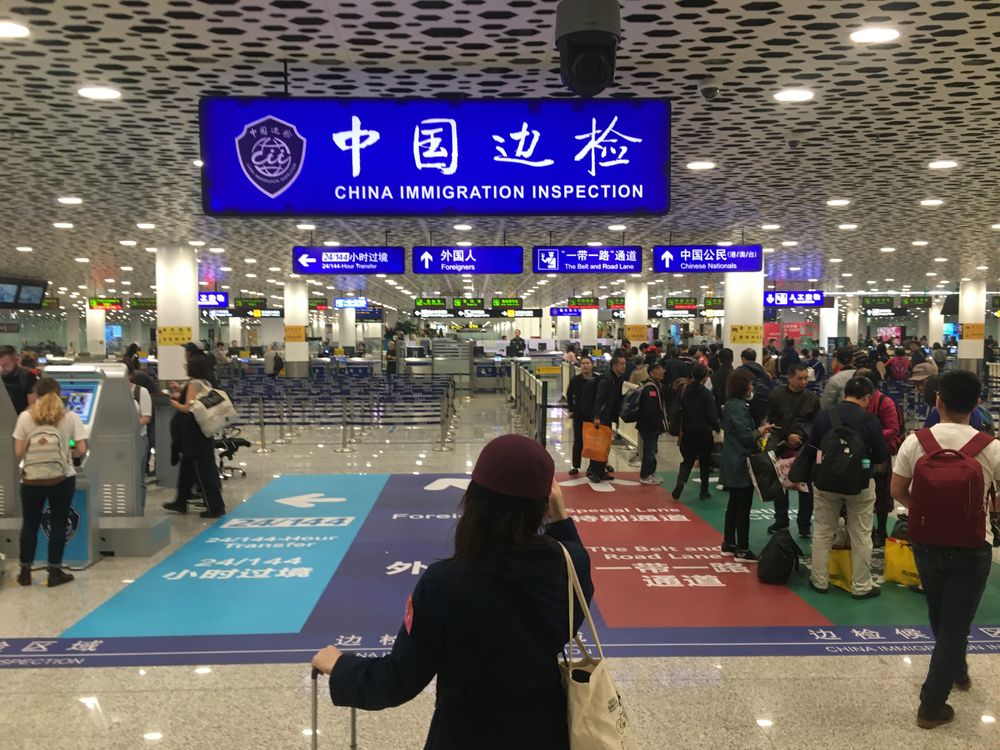 Not allowed to take photos here according to an officious woman who berated me - I think I'll carry on playing the 'dumb foreigner' as long as possible while I'm here.

We were greeted by our promoter Ying and her entourage; here we are walking to the bus to take us to our hotel. I walked with Ben (who did the last Chinese tour) and we passed a man nonchalantly pissing into the bushes - Ben said this is perfectly routine here, apparently guys regularly walk around with their t shirts rolled up to display their pot bellies in the heat, like I said, its going to be interesting.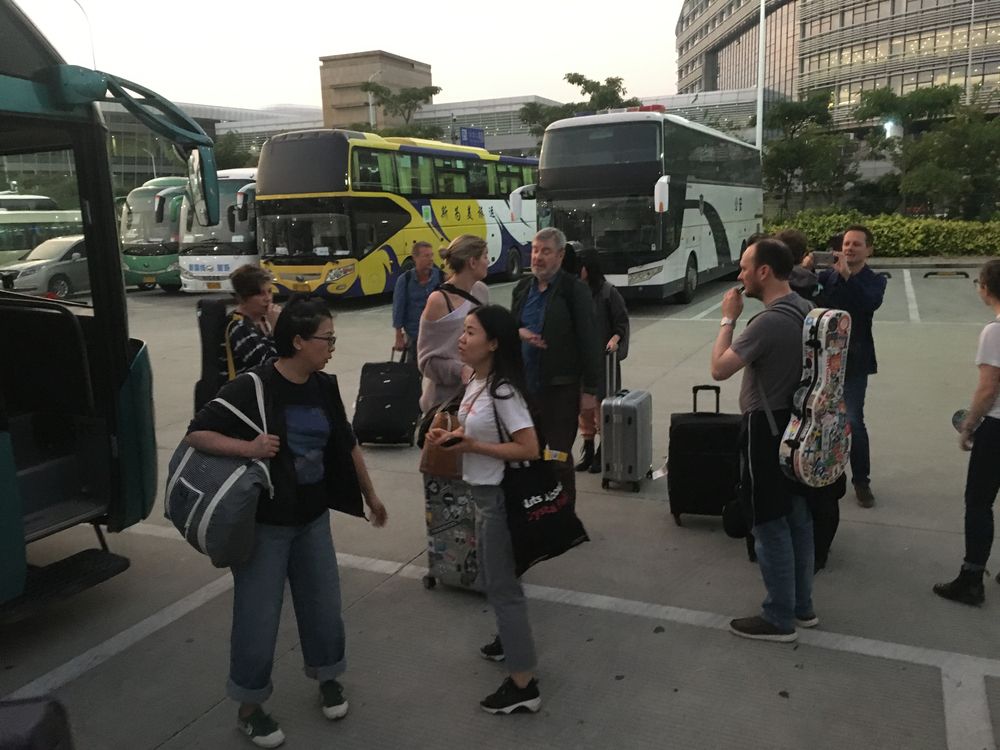 This is our promoter Ying (left) she seems pleasant enough and her english is good (very few people speak english here apparently) she has a large number of subordinates - we will have a tour manager called Mia who will accompany us on the road.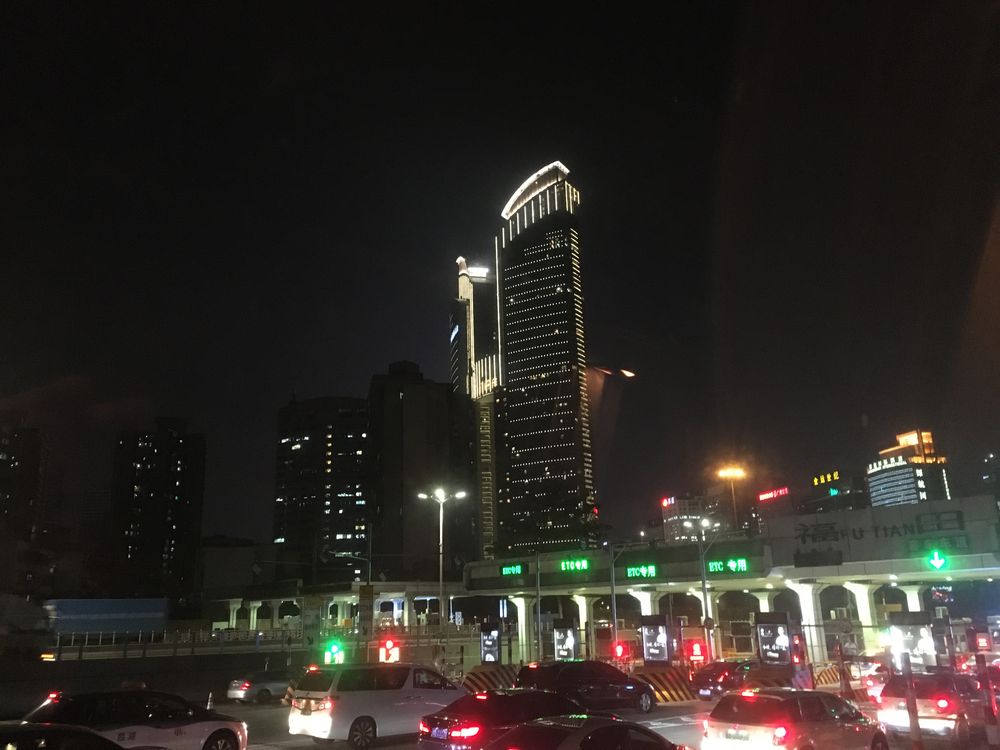 Here's a picture of a skyscraper taken out of the window from the airport to the hotel - I shall presumably get more of an impression as we start to travel around over the next few days.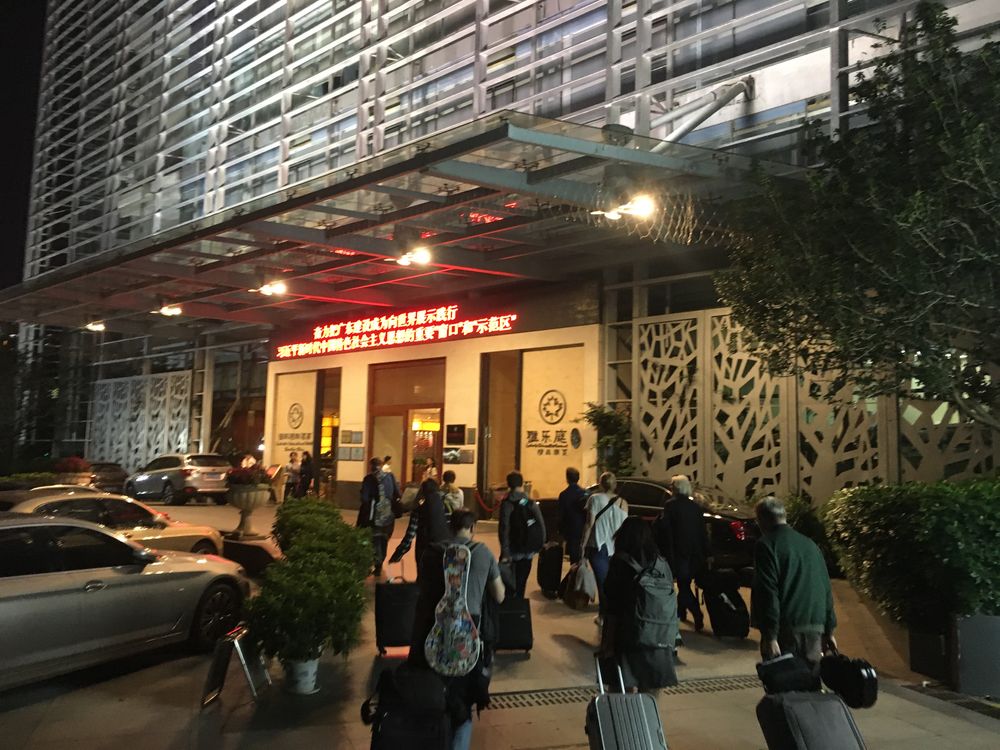 Arriving at the hotel - some extremely expensive cars parked outside. From what I've read about China - there is a burgeoning middle class here - we'll see.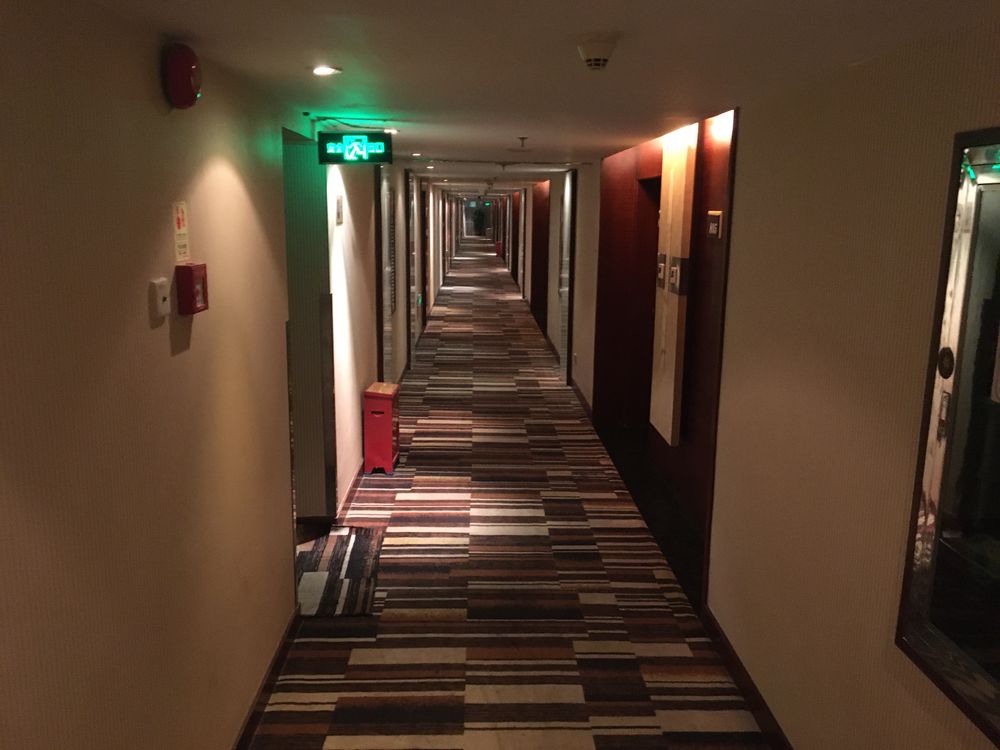 Some things never change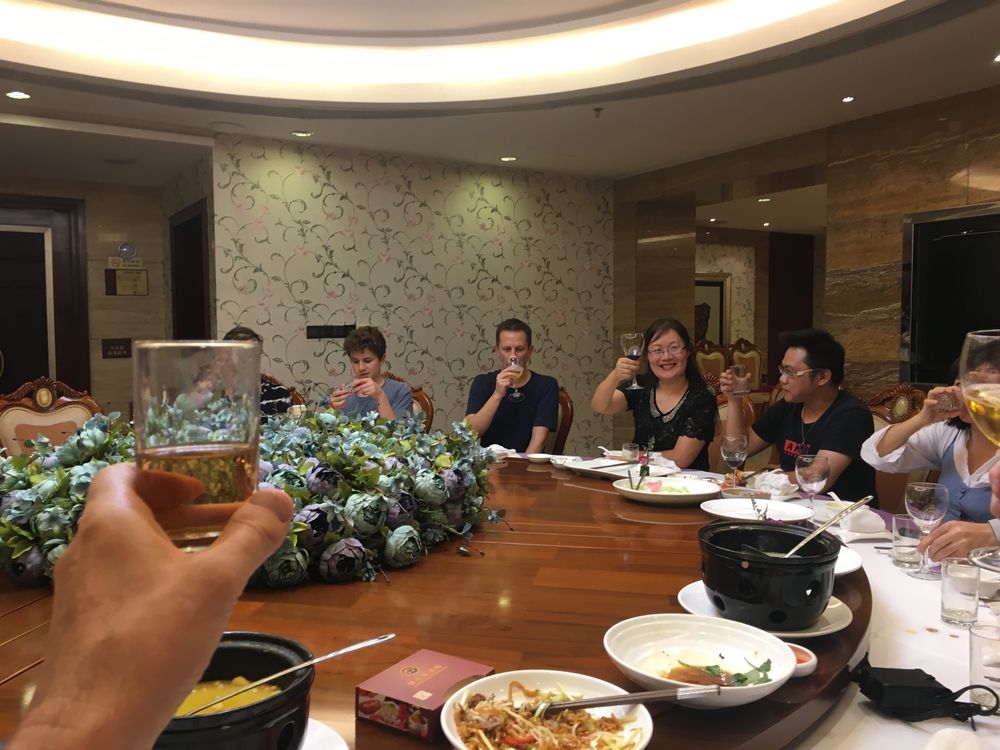 After we'd dumped our bags in our rooms, there was a welcome reception from our hosts at a restaurant in the hotel (got to be careful what I'm saying here) by the people who run the local ukulele shop and association, of which we are guests of (I think). There was also an elderly gentleman who was the first person to play the ukulele in China (again, I think - I was so frigging zonked) I find this a bit difficult to believe as I remember that the Chinese used to import vast quantities of cheap ukuleles into the UK in the nineties.  We all sat around a giant rotating table, on which a variety of dishes were placed, which we all watched for a while (despite being starving) - fearful of committing some dreadful faux pas of local etiquette. The waiter served us delicious tea and poured about 2 centimetres of wine into our glasses. After an initial welcome speech by the lady in the picture (sorry, too tired - forgot her name) we piled in and ate. Will has brought his son Sid with him for this tour.