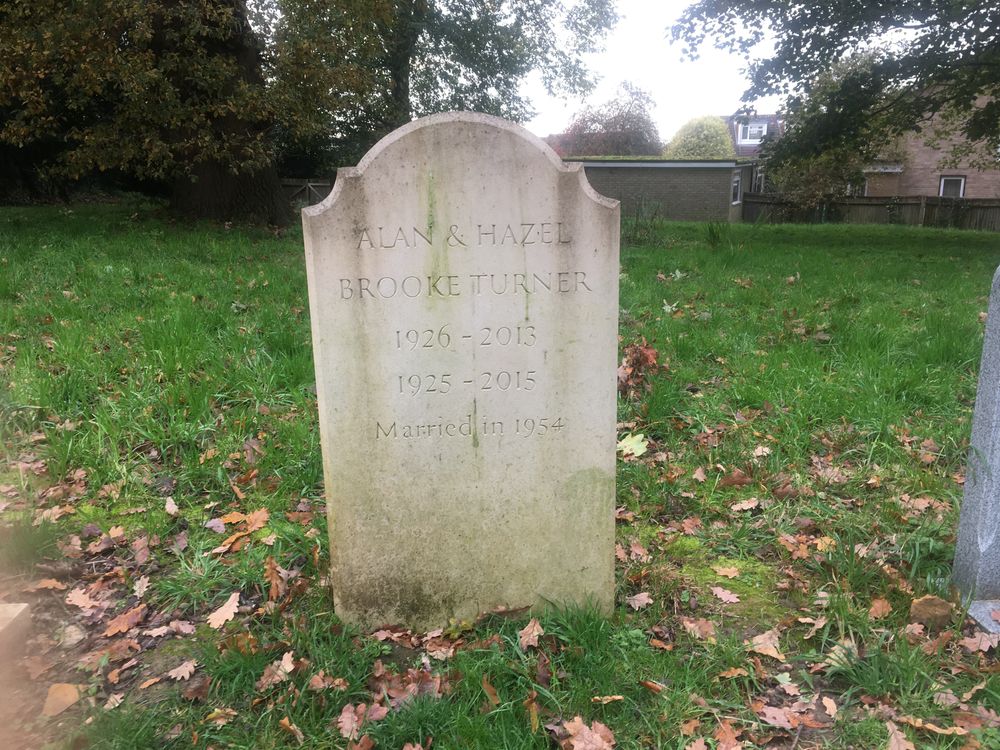 Well Campers, we are back on the road again after returning from China pretty much a week ago, with the jet lag pretty much dissipated. And what better intro into this run of gigs up to Christmas than the refreshingly mundane suburb of Croydon (the Venice of South London). On my way up to the gig I popped by to see my parents grave, not out of morbidity, but its something I do from time to time as the seasons change - they are buried in a beautiful churchyard in Surrey, with a lovely view over the North Downs.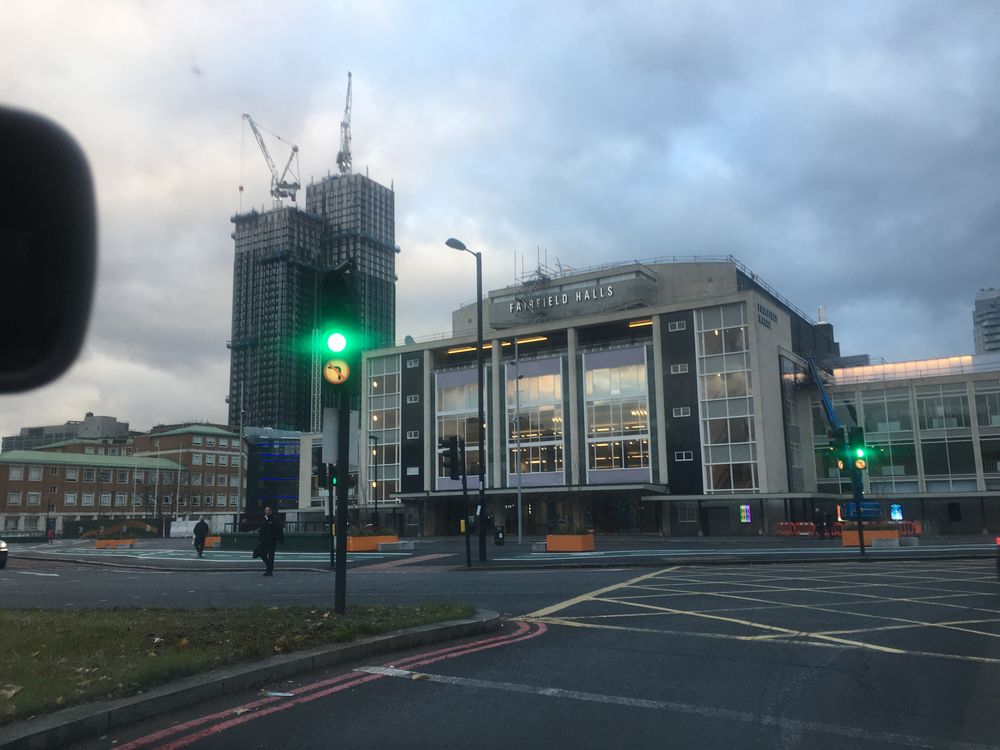 Over the years, the suburb of Croydon has been much maligned in this blog (everywhere in the world looks like it basically). The Fairfield Hall where we were playing is a classic example of sixties modernism, which had recently been refurbished (ie given a coat of paint).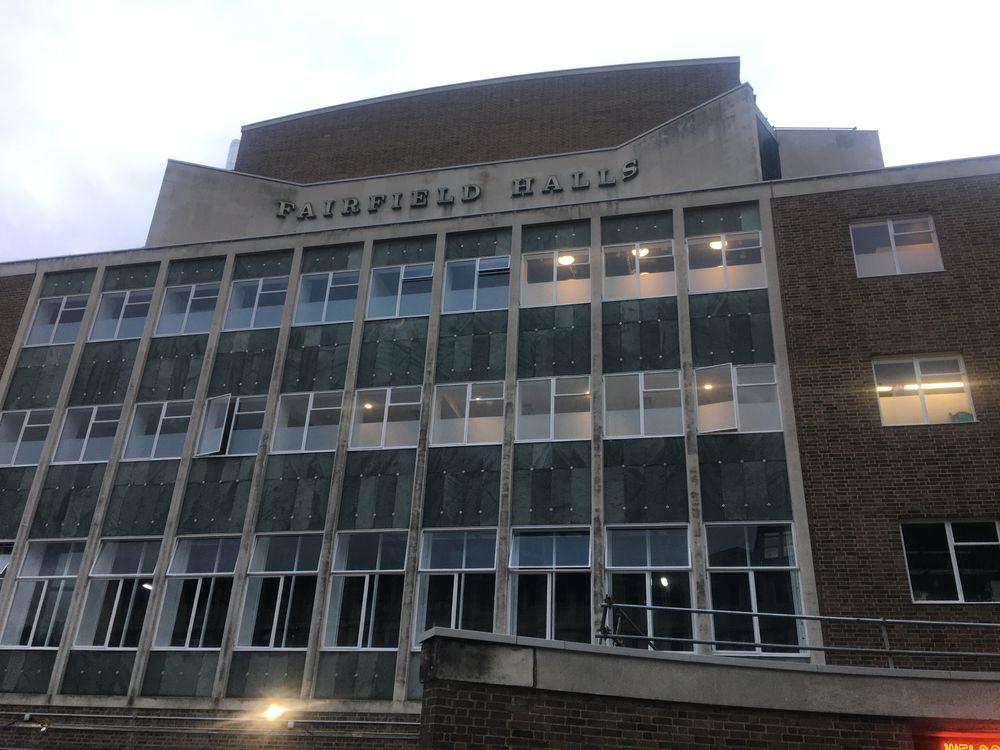 Here's a closer view of the facade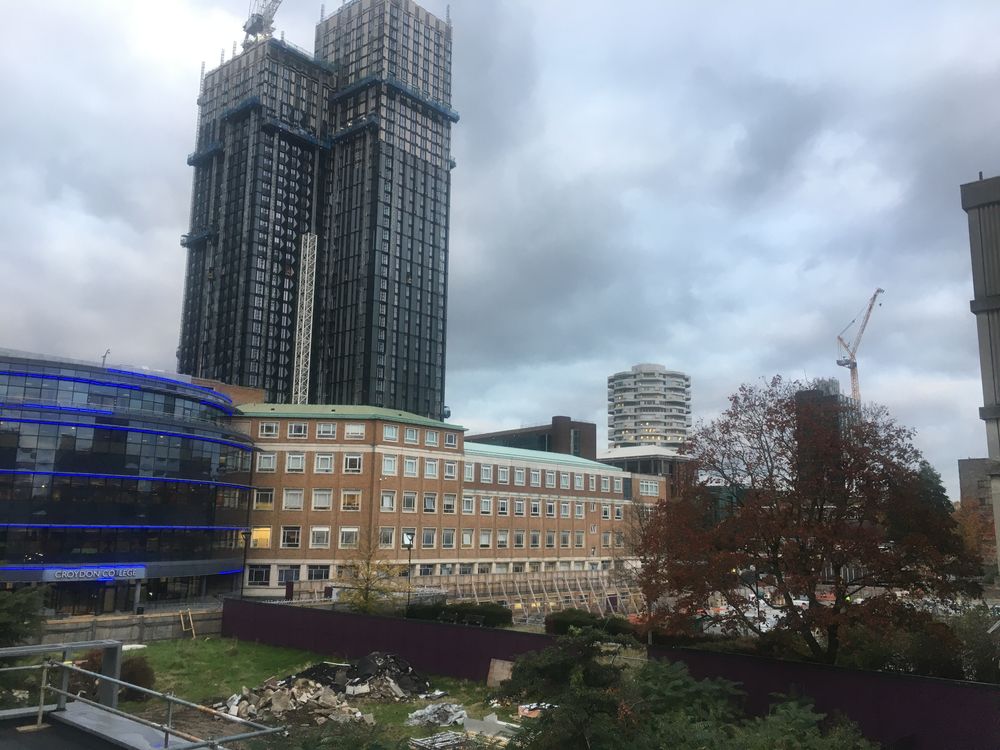 View from the dressing room window - in the middle is the Threepenny bit building, something of a symbol of Croydon modernism. Threepenny bits were an old coin of pre decimal currency, so now its called the 50p building.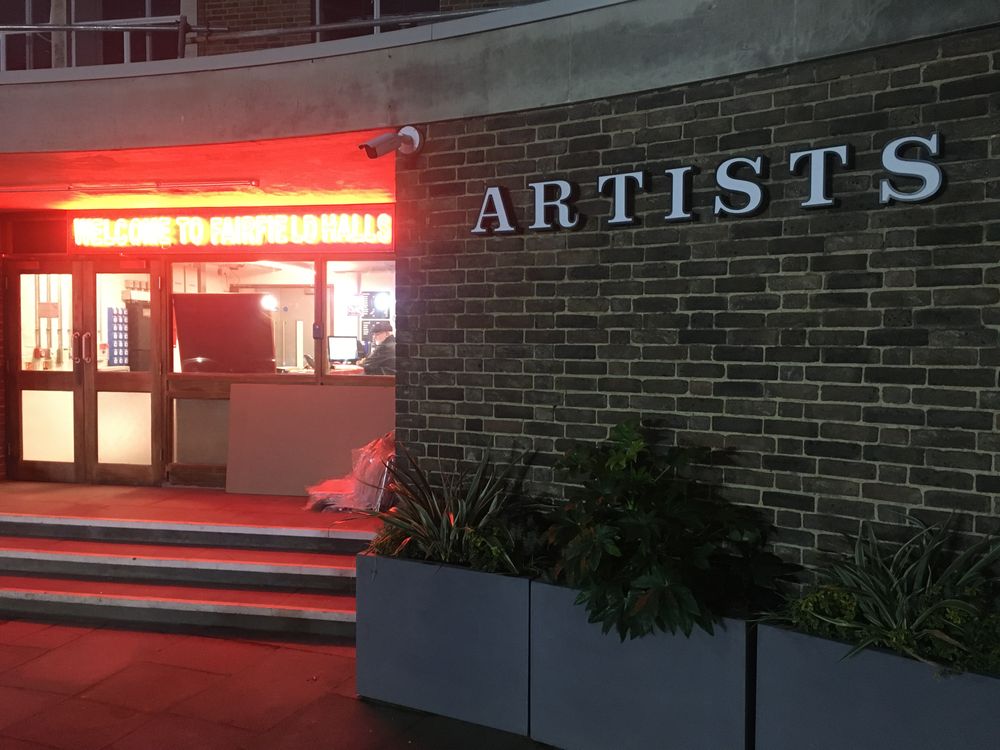 The Stage door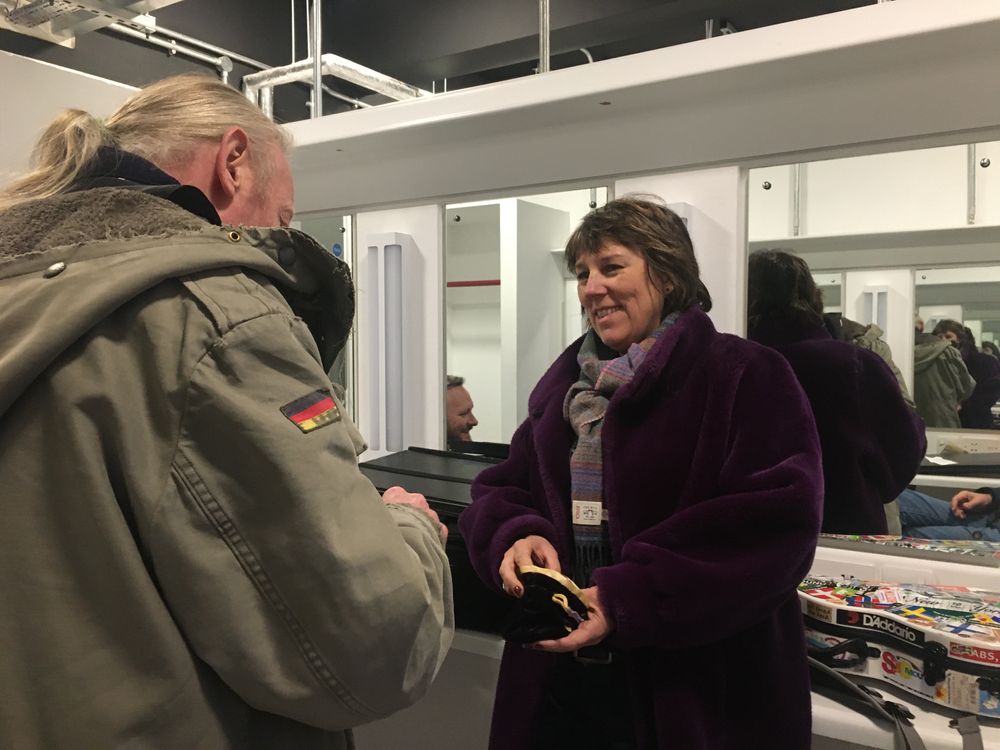 It was good to see Dave and Hester again - they hadn't done the China tour.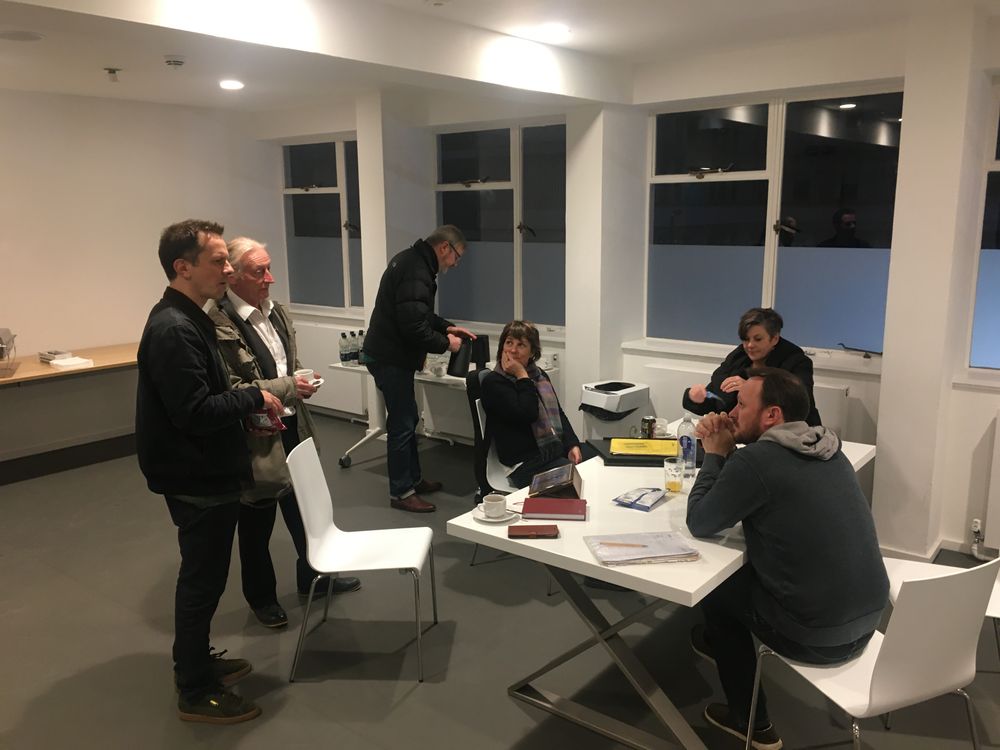 Catching up with all the ukes gossip backstage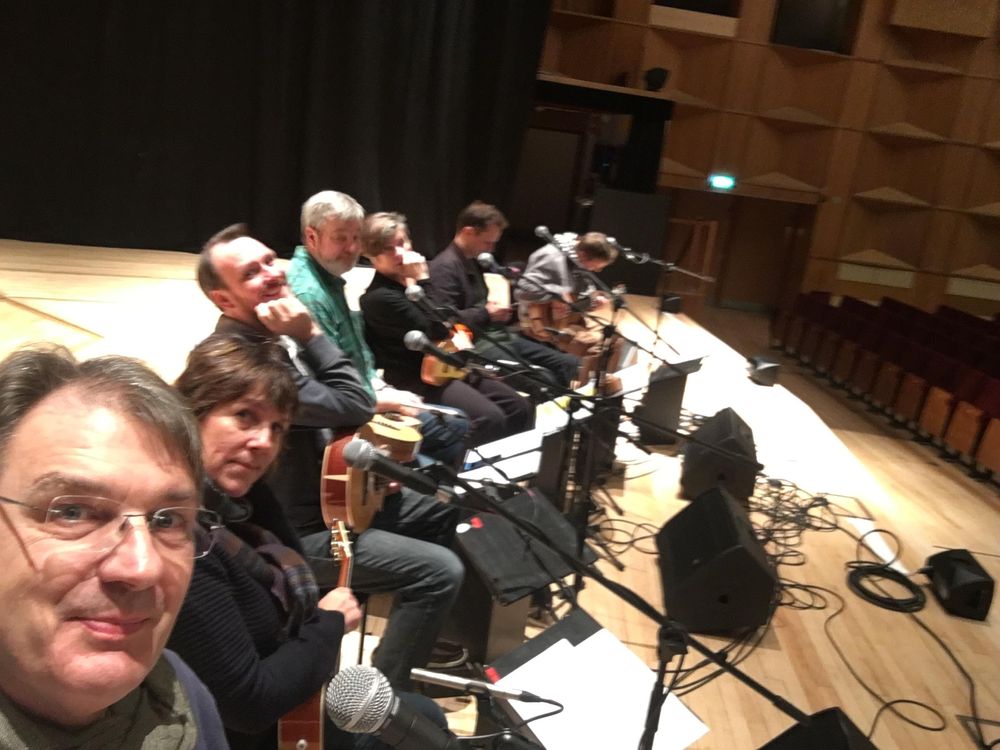 I'm still sound checking with Variations on a theme by Carl Perkins (Blue Suede Shoes).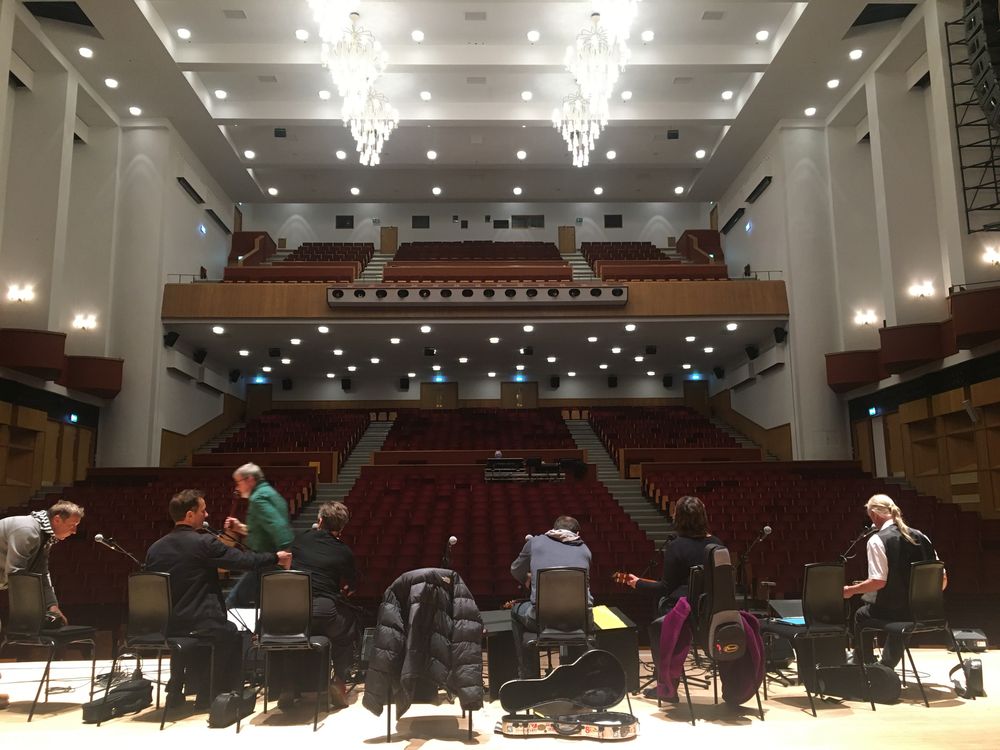 Despite everything, its a lovely hall, with a very good acoustic - however Doug had a terrible time with the desk, which he said was wired in a very weird configuration.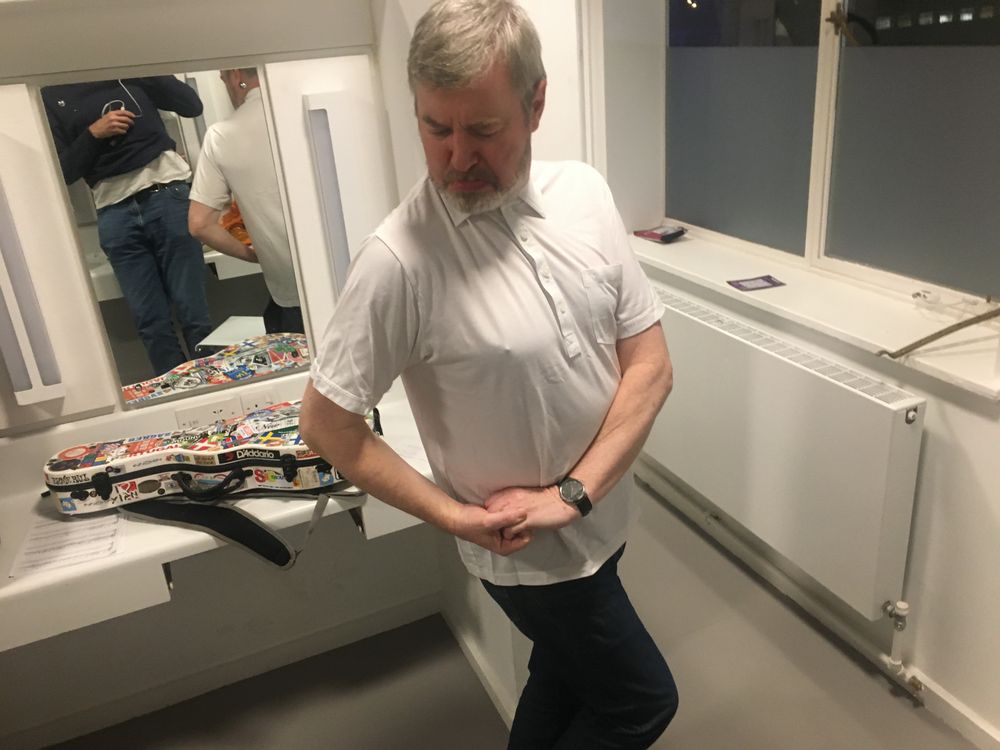 Every now and then, each of us leaves an important item of gig paraphernalia - even ukuleles at home. This time Richie had left his white shirt behind - swiftly remedied by Dave who seems to have a spare of everything in his gig bag. ,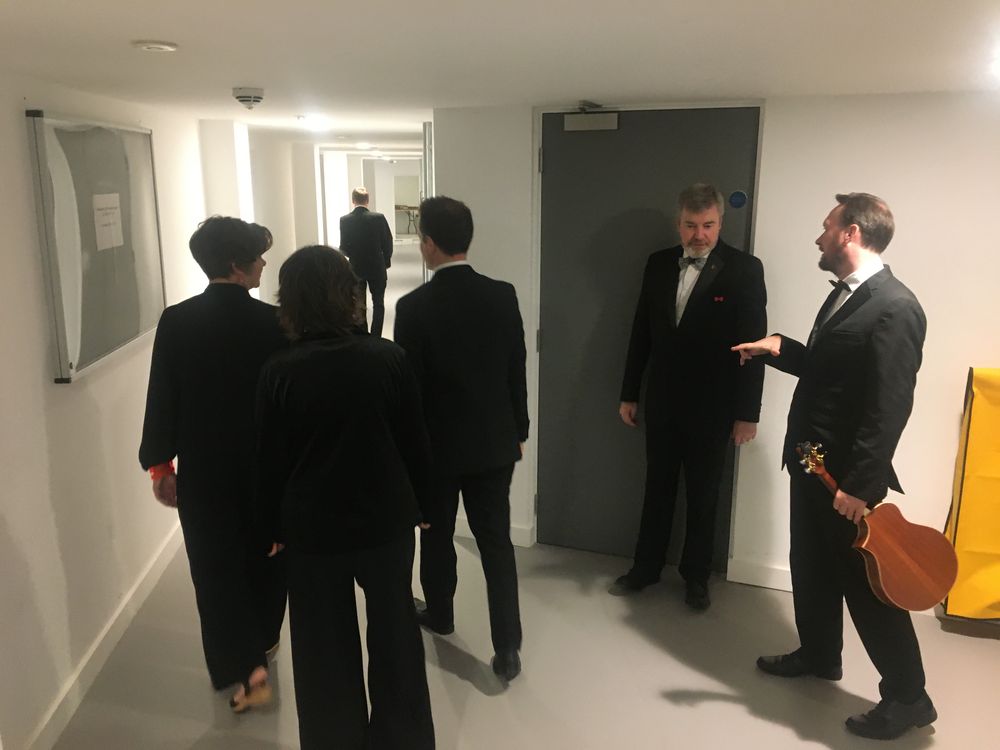 Second half walk to the stage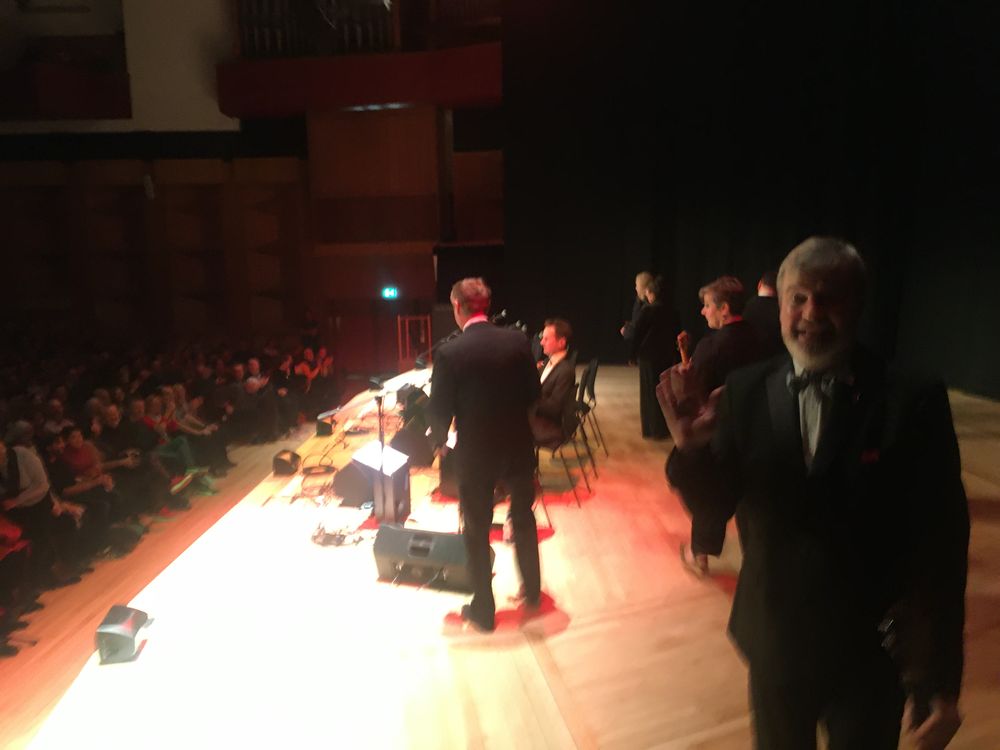 Unusually, after the gig I drove back home, since it was on the cusp of our two hour driving curfew - anything more is a bit dangerous. I skipped the signing and the chance to say hello to Eva Hofbauer who had flown over from Austria to get her Ukes fix (sorry Eva!). Driving back in the dark (the clock changed while we were in China) I found myself thinking of Kitty Lux, our founder, who died two years ago and who hadn't played with us for four years - I miss her. She always used to talk about bringing 'the darkness' to our act - in truth, I was never quite sure what she meant: while I can't complain about sending home a full house of happy punters into the night, it would be good to get some more punk attitude back into the show.