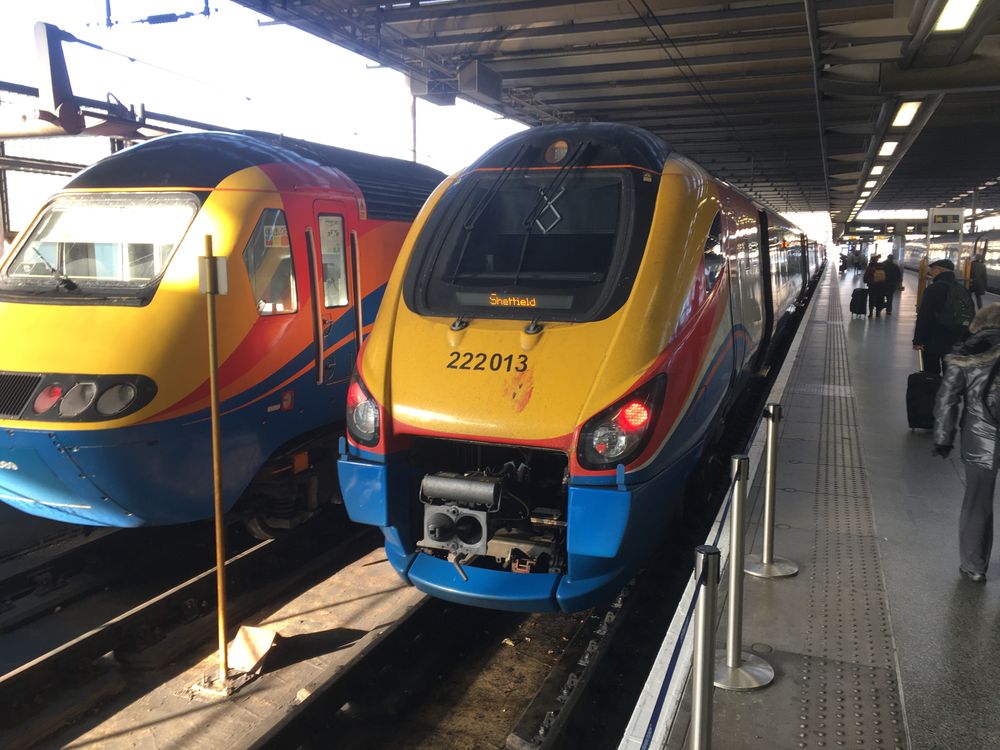 Greeting my friends - the UOGB Christmas tour continues apace with two more gigs in Sheffield and Lancaster in the North of England. I decided to go by rail, and here is the train that took me up to Yorkshire. I spent most of the journey reading the blogs of American organist Jonathan Dimmock, a recent online discovery and whose thoughtful musings on life and music are well worth reading.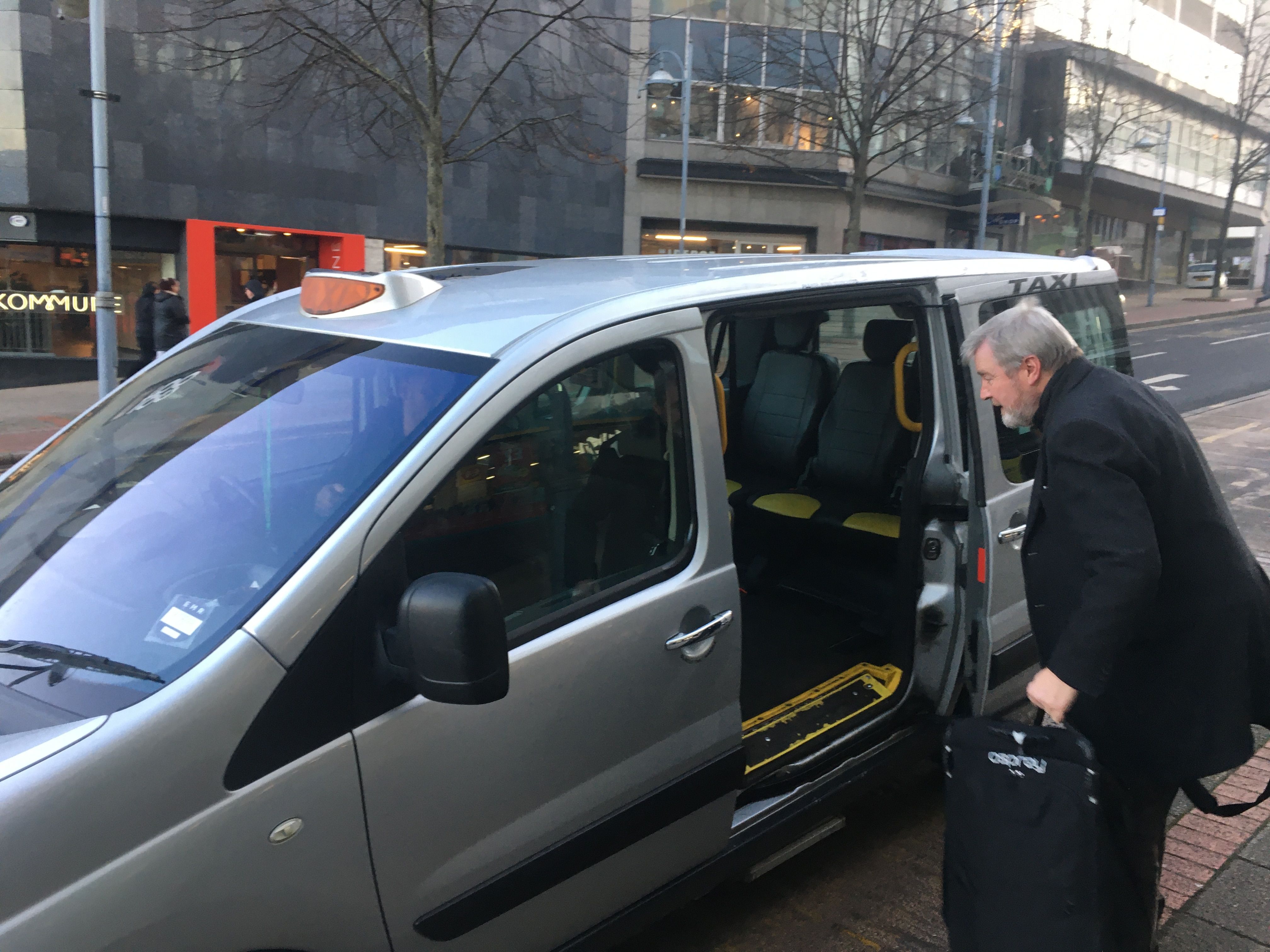 Bumped into Rich at Sheffield station and we shared a taxi to the hotel.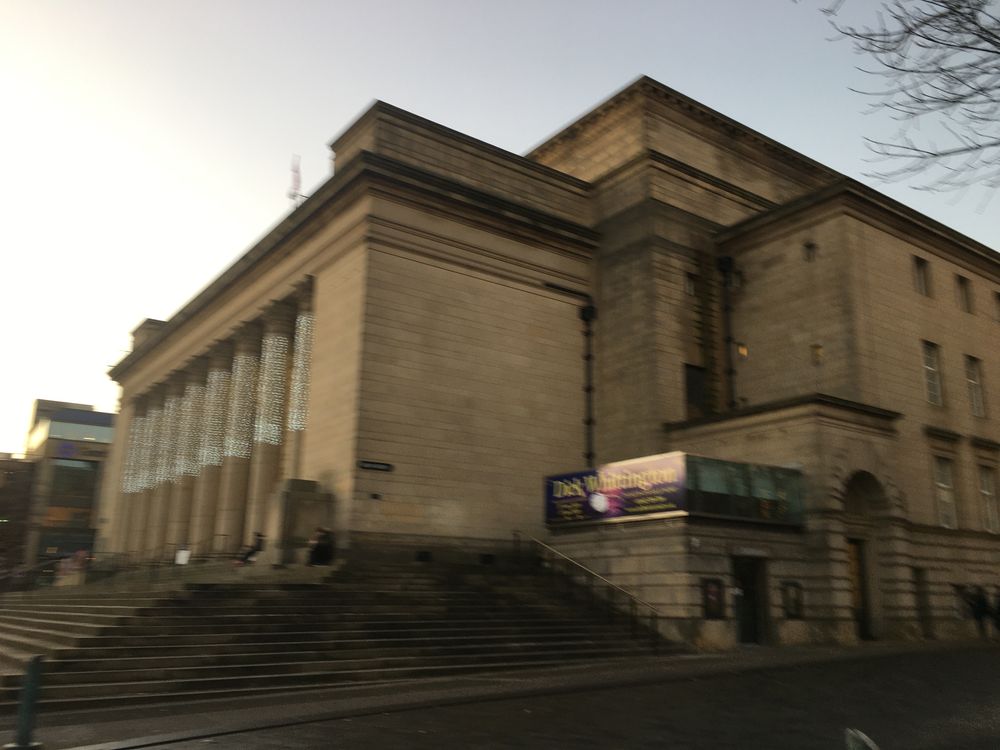 This is the City Hall where we have played twice before - according to my recollection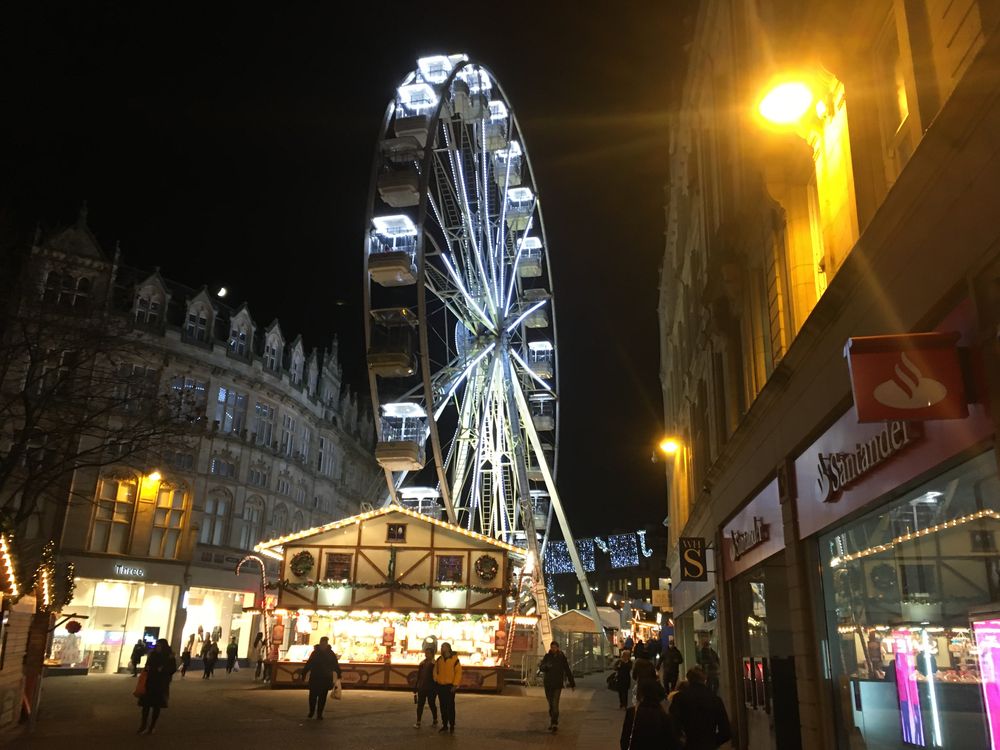 The Christmas market is still being held in the town square.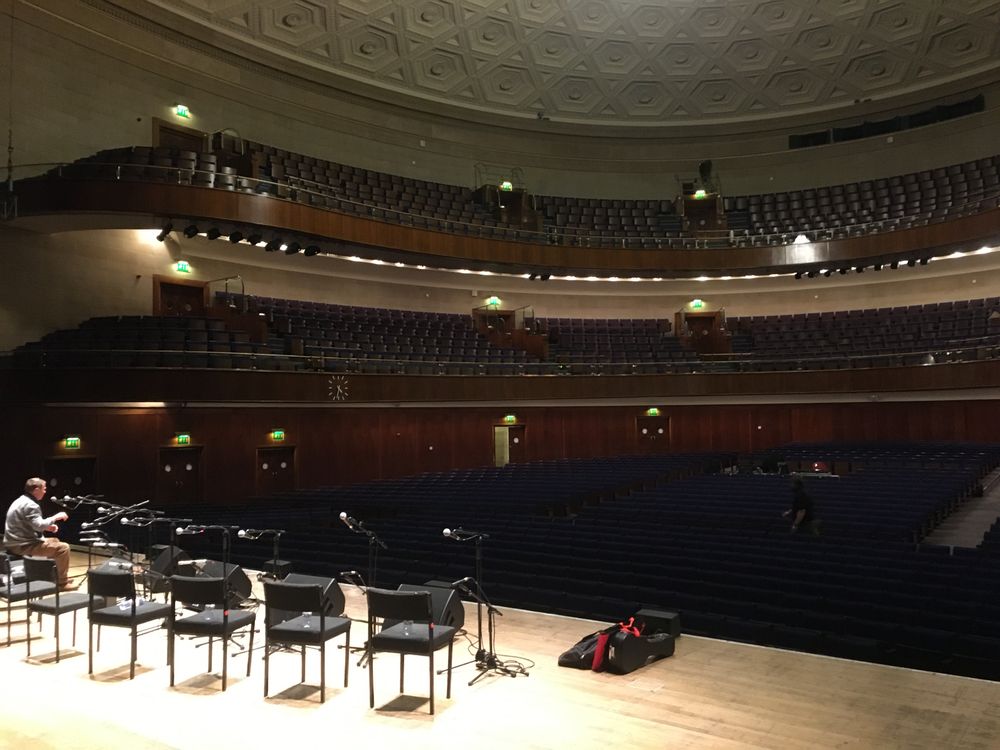 And I recall taking pretty much the same picture the last time we played (except swap Jonty for Ben).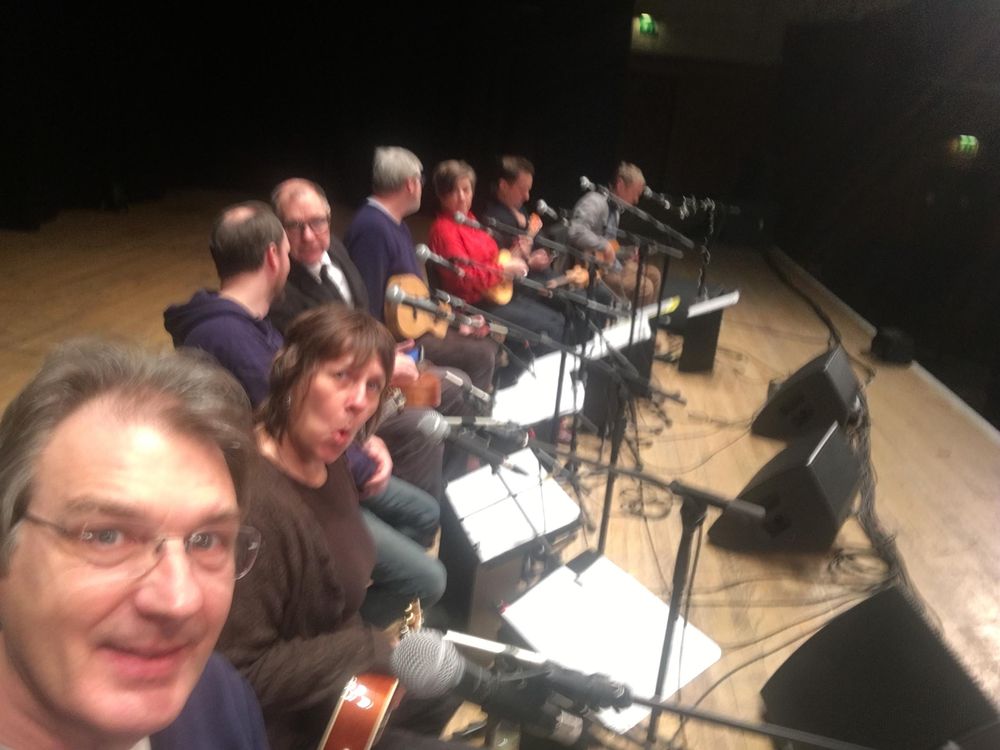 Soundcheck - we had George back in the band for this one gig - Sheffield is his home town and it was good to have him back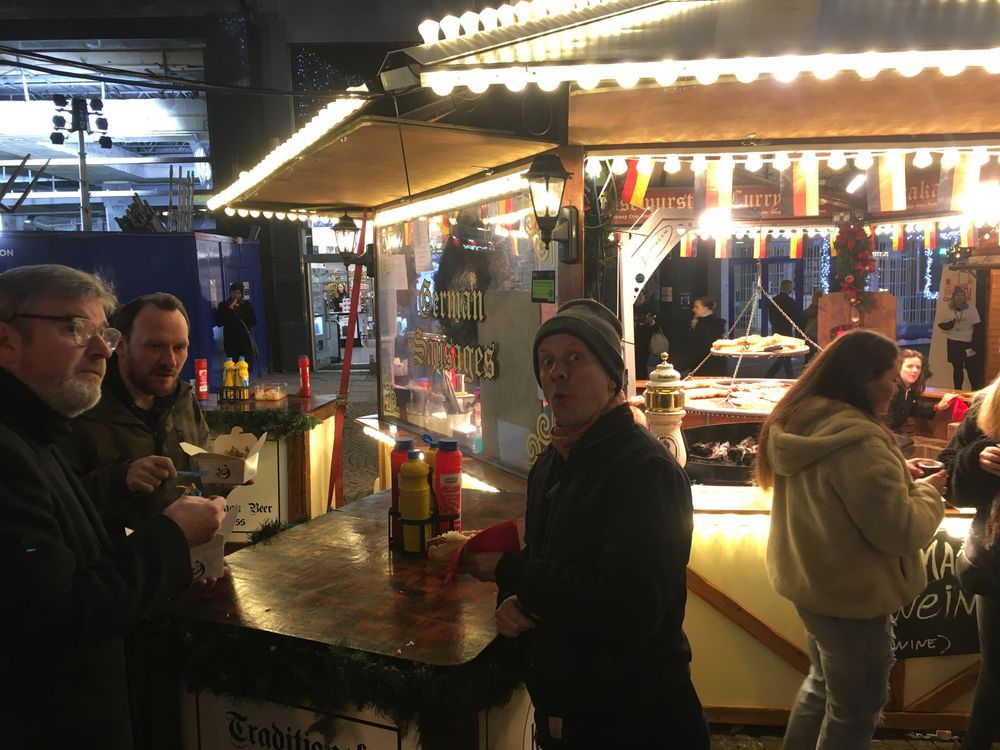 And so after we'd soundchecked - off went some of us for a traditional German bratwurst, which we will be enjoying next year on one of our many tours of Germany. 
 And here's the evidence!

The gig went over well, despite the fact that it was a tuesday. We're off to Lancaster tomorrow for the next gig.